Luis Vasquez needed a change. The Los Angeles born composer and multi-instrumentalist felt a calling to try something bold and different from his usual post-punk/ darkwave project, The Soft Moon, and channelled his inner turmoil into a highly emotional, cinematic soundtrack, A Body of Errors.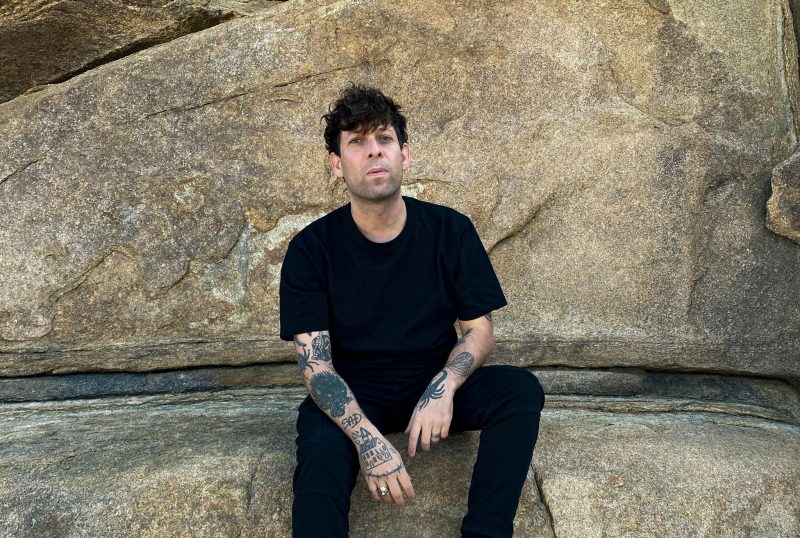 With this album, Vasquez hoped to deliver intimate self-reflection while exorcising inner demons through vulnerability, placing his notorious angst and visceral pain in the context of his own physical being. The searing result is deeply personal, yet widely compelling. One can easily imagine the visuals to the deeply expressive mechanics of the tracks, each evoking feelings of unrest, discomfort and disorientation.
"With this instrumental project I wanted to venture off course from The Soft Moon to explore new sonic worlds. I envisioned this album as a collection of themes to living in the human body because I've always been horrified by my own anatomy," Vasquez says.
The mechanized rhythms and throbbing cardiac pulse express Vasquez's phobia with the body itself. A little Twin Peaks, a little Goblin and John Carpenter meets NIN…the inspired sounds creak, wail, screech and disarm the listener, placing them in a frightening dungeon of uncertainty and fear. The track serves as a sonic roadmap into the dark inner workings of the human psyche, delving into the struggle between good and evil, Armageddon, symphonic devastation and the post-apocalypse.
That said, the simple accompanying videos for Poison Mouth, Surgery, and This Guilt feature trips down an abandoned dirt road, serving as an ominous platform for nightmarish visions. It's up to you to manifest them…and damn, it is good.

On February 26th, 2021 A Body of Errors will be released on Coloured Vinyl and CD formats. Meanwhile, the 14 track album is out today on all the digital platforms.