Sporting a trenchcoat and a fedora with a tie that screams "I love Twin Peaks," darkwave artist Thomas Duerig plays the role of a washed-up gum-shoe with a mysterious past in this music video for the final track on The Purge's 2019 album, Honesty. With a heavy visual lean into the old, black and white, noir aesthetic, the song rises and falls like darkwave surf-rock and is different from the more electronic tone of that album.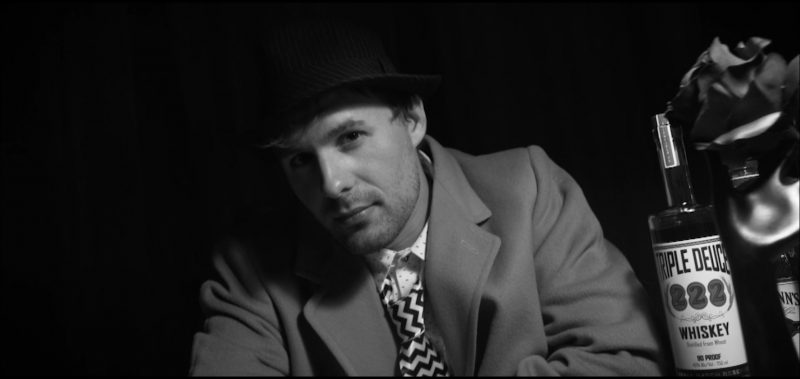 "I teamed up with Tarik Begic again for this one, the director who produced my Rain video, because I wanted to tell a mysterious story with a stylized throwback. He's such an incredibly talented director and I was eager to get his help again. I came to him with the idea of doing a 'noir thing,' got a few friends on board, told him about some locations I wanted to try, and he made everything come together."
The video also casts, in order of appearance, Morgan Crespo, Liz Burton, Jonathan Duerig, and Kyle Bauer. 
As The Purge, Thomas Duerig crafts emotionally vulnerable darkwave and electro music with tight pop hooks. He wears his influences on his sleeve, and it's easy to hear shades of The Cure, Nine Inch Nails, Depeche Mode, New Order, or the Sisters of Mercy whether he is performing a driving electronic dance song or his moody guitar-driven alt-rock. He is, occasionally, not above blending the two.
The Purge released Honesty in August 2019. Find the album on Bandcamp here and most other online distributors (including Spotify) here.