Living memory's a curse that becomes unbearable
I was there on the last day that things were beautiful
The Noise Who Runs present their latest single, "New York To L.A. In 2-And-A-Half Minutes", with its bleak but beautiful view. This is one of 14 tracks found on the duo's new Preteretrospective album, the brainchild of Ian Pickering (Sneaker Pimps, Front Line Assembly), who also co-authored such hits as "Spin Spin Sugar," "6 Underground" and "Tesko Suicide."
Upon relocating from northern England to France, Pickering formed The Noise Who Runs with Brazilian-French guitarist Felipe Goes. Emitting a mesmerizing siren's call, the synth work encapsulates an arresting allure. The throbbing bass line injects vitality into the mix, resounding through the sonic landscape, while the percussive explosion of drums mirrors the inescapable tempo of life in the modern age. This dynamic juxtaposition enhances the kinetic urgency, a distinct characteristic of the post-punk genre, which starkly opposes the tinge of melodic melancholy and vocal articulations that echo the poignant warning of 'be careful of what you wish for.'
In 'New York To L.A. In 2-And-A-Half Minutes', velocity becomes a symbolic lexicon, indicative of the relentless march of progress. Like the double-edged sword of modern technologies, it offers a salvation of time, but not without a substantial toll. This swift advance extracts a hefty price from our lived experiences, truncating the spectrum of possibilities, opportunities, and the blessed unpredictability that colors our existence.
This tale, an allegory of the inherent tension between East and West, exemplifies the dichotomy and mutual influence between two cities that have woven their threads into the complex tapestry of US culture: New York City and Los Angeles. Channeling the inscrutable void of the cosmos and the fierce cultural narrative of hip-hop, the latest track stands as a testament to human progress, yet questions its cost.  The opening lyrical gambit, "to be the death of kings in words," alludes subtly yet powerfully to Biggie and Tupac's intense rivalry – and ultimate fate.
Pickering posits that these cultural hubs have not just marked, but dictated the trajectory of the 20th century. They've produced a symphony of contributions, from art and entertainment to technology and science, pulsating rhythmically with the heartbeat of our society.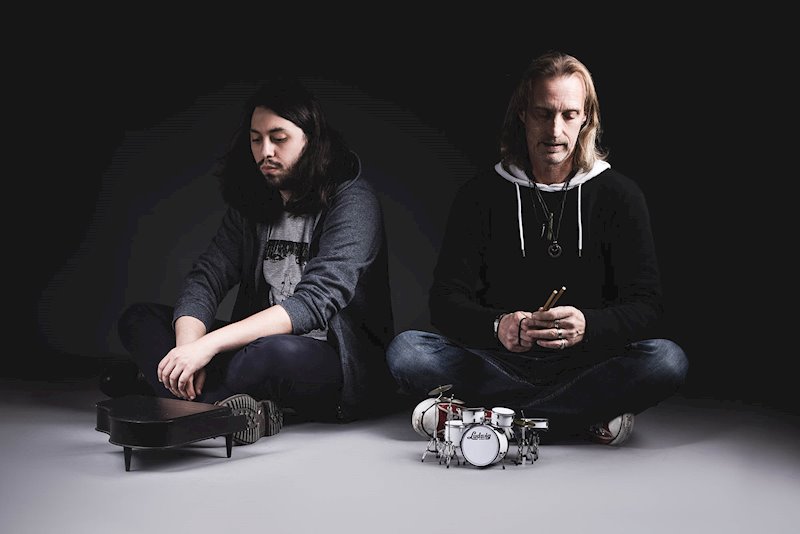 Yet, the song also projects us forward, exploring a future where the constraints of time and space are diminished, where travel becomes instantaneous. Inspiration also arose from the profound reflections of a space probe scientist, studying the sun in an endeavor that stretches the boundaries of our knowledge, and mirroring our ceaseless thirst for understanding. It presents us with a dilemma: while technological leaps may free us from the physical rigors of journeying, what do we lose in bypassing these experiences? It underscores that the very essence of being human might be at risk when we forsake the journey itself.
Thus, in one daring auditory experience, this new single provokes us to reflect on our past, consider our present, and question our future. A post-punk critique of our time, it offers a stark, raw, and intensely introspective look into our ongoing evolution as a society.
"That line – 'New York to L.A. in 2-and-a-half minutes' – instantly just starts painting pictures of an insane future, good or bad, at a certain cost, which is now too much, gone too far," muses Pickering. "Maybe what matters is not just everything that we take for granted, but all the things we're always complaining and bellyaching about."
Earlier, the duo previewed "Beautiful Perhaps," 'Takes a Long Cold Look and Then The Kitchen Sink," and "2poor2die",  blending the abrasive beauty of electric guitars and electronica.
"2Poor2die" articulates a powerful critique of modern socio-political issues, using a narrative imbued with disillusionment and cynicism. The vivid imagery and metaphors within the lyrics indicate a strong sense of dissatisfaction with societal norms and structures. The disintegration of accepted realities and societal constructs are deeply emotional. The song portrays a ceaseless cycle of demolition and rebuilding; a scathing critique of consumer culture as well as the unhealthy cycle of consumption and disposal, leading to a state of emptiness and dissatisfaction. Death, a universal phenomenon, is sometimes seen as an unaffordable luxury due to the expenses associated with healthcare or funeral costs for those perpetually living in the red. And lastly- patriotism, it seems, has been manipulated into political and commercial purposes.
Watch the lyric video below:
"Beautiful Perhaps" confronts the listener with a stark reality check, embodying a relentless search for truth and authenticity amidst a chaotic existence. This cry for a salvaged innocence collides headlong with the "picture book version" of reality, exposing our collective desire to sugarcoat life's grim truths. The lyrics explore the challenging spectrum of human experiences with an unflinching honesty and rawness. They balance on the precipice of suffering and salvation, pulling back the curtains to reveal a disturbingly beautiful truth.
The repetitive assertion that 'truth isn't pretty but it is beautiful perhaps' is indeed a profound paradox, encapsulating the very essence of human struggles and triumphs, with the allure of transcendence always just out of reach. The unvarnished portrayal of reality hits with a hard punch.
'Takes A Long Cold Look and Then The Kitchen Sink' – a track that heavily channels The Eels, invites us into an intriguingly fraught relationship between the protagonist and the 'funny man,' whose antics have, it seems, ceased to amuse. The 'funny man,' perhaps a proxy for a difficult partner, a friend, or even the protagonist's self-destructive alter ego, is exploiting precious time and resources. The insistent plea evokes a desperate longing for this character to purge himself of his toxic habits.
The song is a powerful commentary on the cyclical torment that such relationships or scenarios often embody. In the chorus, the protagonist embarks on a quest to dissect the nature of this alliance, a disquieting revelation of its damaging effects. The closing lines paint a sombre tableau of the 'funny man', caught in the harsh glare of self-examination, but tragically succumbing to diversions and coping mechanisms instead of confronting the core issues. With it, THE NOISE WHO RUNS craft a poignant critique of the vicious cycle of denial and avoidance that so often ensnares us in the face of personal crises.
Pre-order the LP and stream the album digitally below:
The album was mixed and mastered with additional production by Colin C at The Cell Studio, except 'Beautiful Perhaps', recorded and produced by Claudio Meza, aka 'Spural' at Mauco Records, Chile.
Follow The Noise Who Runs:
Artist photos by Théo Valenduc