Italian boutique tape label Commando Vanessa has announced the release of a compilation to celebrate its first year of activity. The compilation, called Mansplained!, now out on cassette and digital.
Mansplained! is a diverse, colourful, exaggerated, intimate, political, sexy collection of fourteen very different acts. It includes tracks by Deeat Palace, Pillbug Junction feat. Kelso Ashby, SIKSA, The Marquis, HESS, Lili Putana, Flawed God, Iphigenia Lee, Black Propaganda, Accident du Travail, Techno Thriller, Innocent Heretic feat. RUIN, Marie Guilleray, and Online Lipnem. 
The label describes it as "just a flow of different music we like".
One of the artists, multi-instrumentalist and composer Dillon Steele, is exploring new territory with his solo project, The Marquis. La casa dalle finestre che ridono is a song The Marquis finished after two long, intense sessions in the studio. "It was a release of emotions I had built up about the current world situation and the possible future to come," says Steele. "At the time I had also just watched a film of the same name, which gives in horrifying detail the feelings of isolation, desperation, and fatalism that we have all felt at some point since this whole thing began."
The terrifying video, directed by Greta Oto, depicts a nightmarish vision of masked figures suspended in a druggy, slo mo haze; it feels like the pandemic personified, looming, frightening. It is a visual dirge, reflecting the nonstop pause gripping the planet as we daydream in masks.
The Marquis began his project with a self-titled cassette release in Montreal. The more EBM-fueled Sodomie et Violence EP (RND Records) followed in France. Now The Marquis is based in Berlin, out with his latest album The Suburbs Dream of Bloodshed (Aufnahme + Wiedergabe).
You can order Mansplained! here: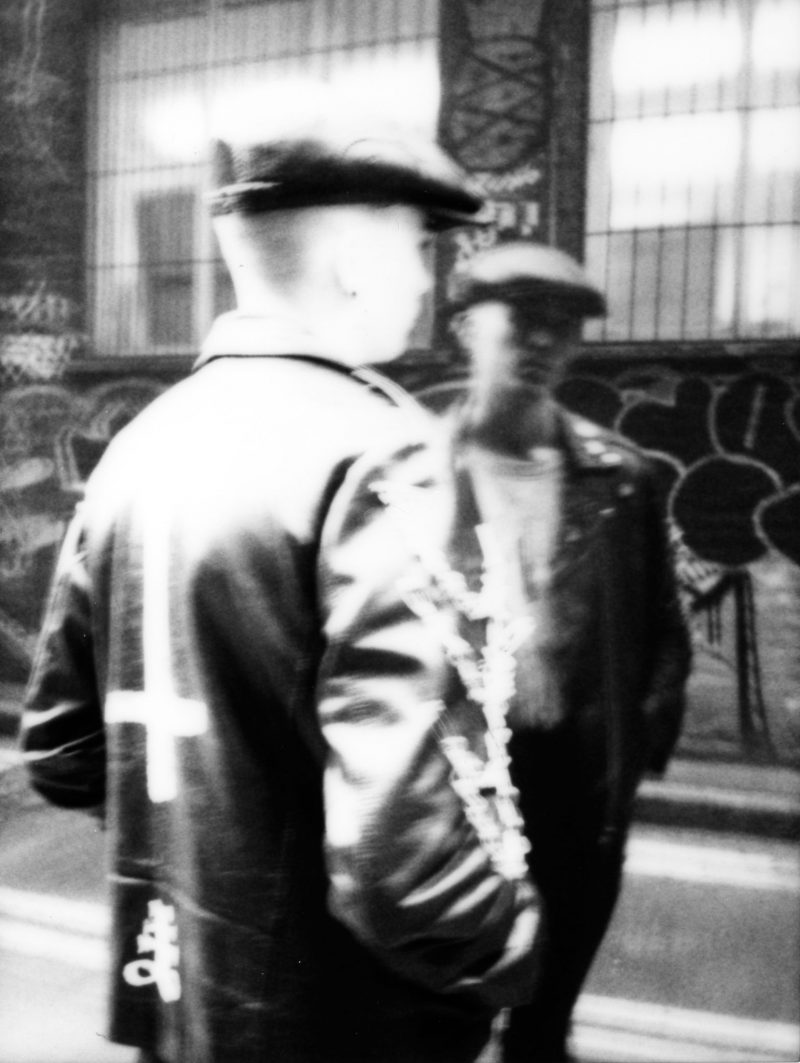 MANSPLAINED! TRACKLIST
SIDE A
01 SIKSA – Proste hasło (6.24)
02 Black Propaganda – The shadow valley (5:20)
03 Marie Guilleray – Inventaire (6:15)
04 HESS – Substituer un traumatisme imaginaire à un véritable chagrin (2:11)
Pillbug Junction feat. Kelso Ashby – Don't go inside (2:14)
06 Techno Thriller – Au Feu et à l'Eau (3:55)
07 Flawed god – Destroyer, are you within me? (5:22)
SIDE B
08 Innocent Heretic feat. RUIN – Sacred sirens (8:34)
09 Deeat Palace – HYSOPE (3:30)
10 Lili Putana – You are asked to feel at ease in a place where you will never belong (3:01)
11 Accident du Travail – Eccoli (5:59)
12 HARRGA – Échos Obscurs de l'Orient (4:40)
13 Online Lipnem – Bad day (4:11)
14 The Marquis – La Casa dalle Finestre che Ridono (3:25)