Russian post-punk band Venkov's Playlist (Плейлист Венкова) was formed in 2017 in Saint Petersburg. The core songwriting team, comprised of Nikita Venkov (guitar, vocal, songwriter) and Dima Basov (bass), has welcomed various collaborative musicians and songwriting styles since the band's inception, drawing comparisons to Cigarettes After Sex, Dexy's Midnight Runners, and The XX. Venov's Playlist also cites Talking Heads and The Smiths as influences on their style. They write the gloomy, moody soundtrack to deep melancholy: that kind of unshakeable zone-out of depression just before a slip into the void.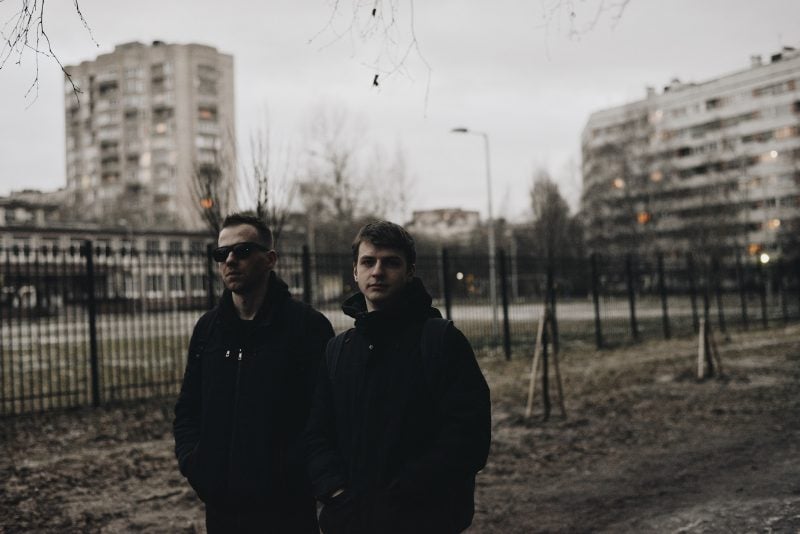 In 2019 Venkov's Playlist hit their stride with a more post-punk sound, following the EP Russian Depression and an instrumental album Suburbs. By then the band embraced reverb melodic guitar and echo to emote the bleak experience of Russian life for the majority of the populace: countless days filled with disappointment, sombre weather, and ennui.
In July 2020 their post-punk experimentation from the previous 3 years culminated in the album To Enjoy The Life. (Наслаждаться жизнью).
"This album is about existential problems that modern people face: to feel happiness, love and do what you love, and to balance between public opinion and your own essence," says the band. "The song A Kind Person is about a very common choice in the modern world between happiness and money and welfare," says the band. "Often people think they are close to making their dreams come true, but actually they are not, because happiness is found within, and not externally."
Sometimes you sent your friend a hypocritical emoji
In parliament, the speaker is still lying
And I would like to pass this way again
Earlier I didn't realize, but it was cool
Other themes include failure by age 25, Stockholm syndrome, political failure, alcoholism, and being placed in unwanted societal roles.
A fascinating glimpse into the life of contemporary Russian youth, with a solid, moody sound. Enjoy some of Venkov's Playlist on Bandcamp and YouTube (below).