Sons of Southern Ulster are delighted announce a special collaboration with Pete Briquette (The Boomtown Rats): Polaris, a stellar track (literally!), mixing cinematic rock and spacious electronica with spoken word with a chilling sparseness. Polaris comes off the upcoming EP, Turf Accountant Schemes.
Thematically, the song touches on regret, lost opportunity, death and, of course, alcohol – a recurring theme with the band. Sons of Southern Ulster, comprised of songwriters Justin Kelly and David Meagher, released their debut album Foundry Folk Songs in 2016. Many of their lyrics reflect the experience of growing up in a small southern border town (Bailieborough, County Cavan, Ireland) long before the internet and the country's "Celtic Tiger" rapid growth period. They explore themes of regret and disappointment, interspersed with moments of light and insight. Sons of Southern Ulster delivers echoes of Gang of Four, The Fall, Richmond Fontaine, Ian Dury, John Cooper Clarke, and classic punk rock, yet surprise the listener with hints of Sparklehorse.
"We took a very conscious decision to sing songs about Cavan as it was always a bit underserved, not just in music but in infrastructure and resources. In many ways, the Irish government ignored us and left us to our own devices – for better or worse. I think Pete picked up on that," says David Meagher.
Pete Briquette is an Irish bassist, record producer, and composer. A member of The Boomtown Rats, he has also played in Bob Geldof's band. Things have come full circle, so to speak, with Pete originally from Ballyjamesduff in County Cavan, and the Sons from such a nearby community.
"The first music I ever bought was the Like Clockwork single by the Boomtown Rats when I was twelve or thirteen," says Justin Kelly. "I was obsessed with The Rats so when Pete Briquette reached out to ask if he could remix a few tracks from our Sinners and Lost Souls album, we were absolutely shocked. Apparently, a mutual friend has passed the album on to him and he was suitably intrigued. Pete also grew up in County Cavan, so he'd get a lot of the references and the tone," Kelly explains. "Lyrically the songs are very Cavan in that they are on the surface often quite harsh, but contain a lot of dark humour…I remember when the Boomtown Rats broke through. At that time it was highly unusual for an Irish band to make it in Britain. But for a Cavan man to be there! That was just bizarre. Cavan men were made to be farmers – not No.1 pop stars."
Turf Accountant Schemes features four tracks from the band's second album Sinners and Lost Souls (2020), each of them re-imagined and re-mixed by Briquette. The album was mixed and engineered by David Minehan (The Replacements, Buffalo Tom, Dropkick Murphys), produced by Daragh Dukes, and mastered by Richard Dowling at WavMastering (David Bowie, Brian Eno, Sinead O'Connor, Primal Scream, Suede, Interpol, Foo Fighters). The striking cover artwork was created by acclaimed Danish artist Claus Castenskiold.
Both the song and the video for "Polaris", are an introspective and poetic journey—over the horizon and through the sea of stars. You can see the fog of your breath in the freezing air, as underlined in the video, produced by Nicky Fennell.
Watch the clip below:
"Polaris (Pete Briquette Remix)" is out July 1. Turf Accountant Schemes will be released on the 27th of August, on digital services and vinyl.
Follow Sons of Southern Ulster:
Website | Bandcamp | Facebook | Twitter | Apple Music | Spotify | Press contact
Keep up with Pete Briquette:
Facebook | Twitter | Wikipedia | Discogs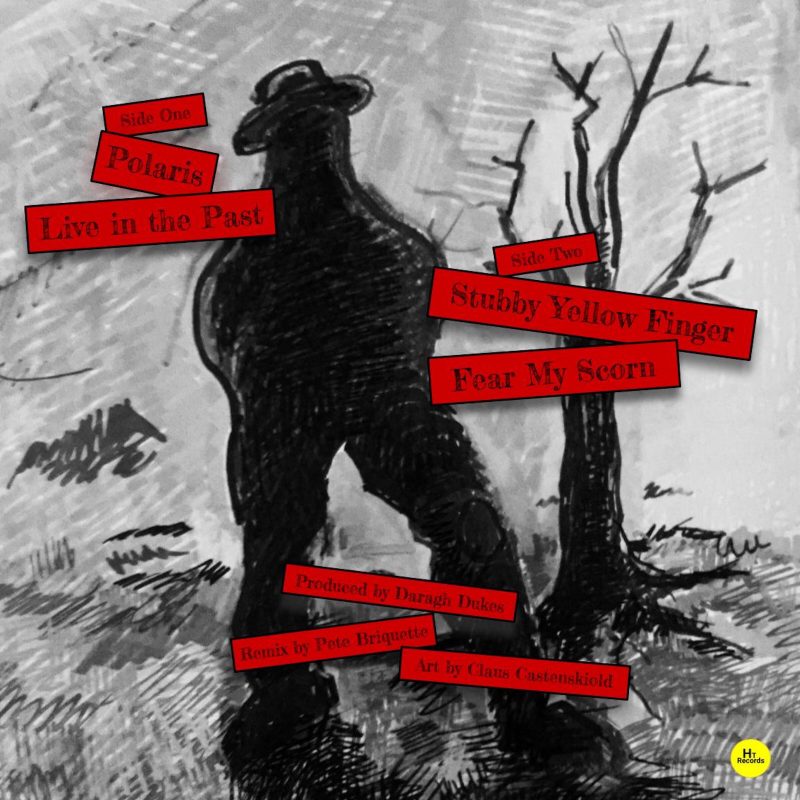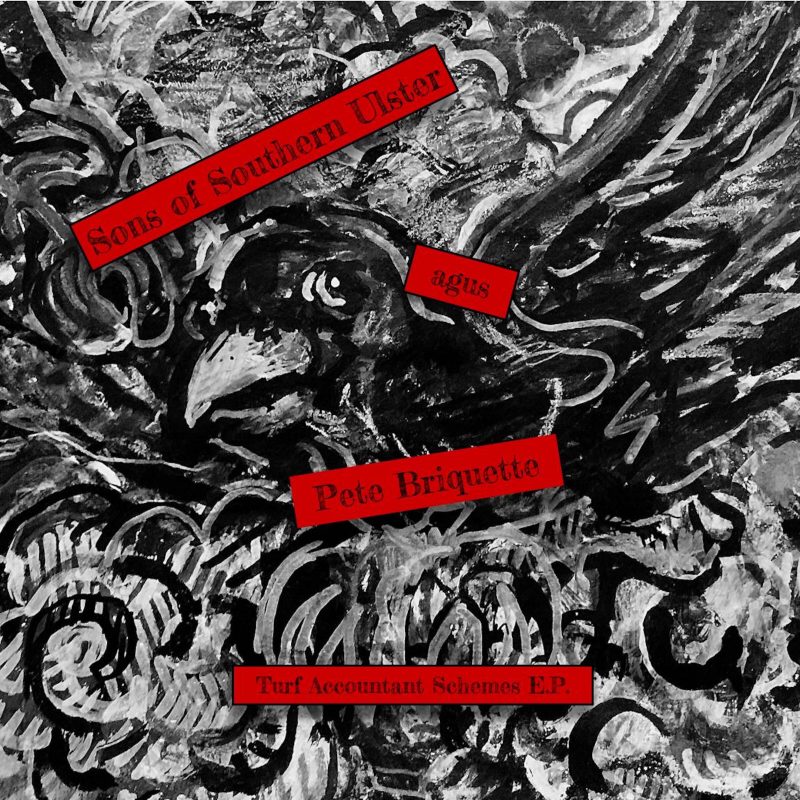 Photos by P. Merchant