"The force that through the green fuse drives the flower
Drives my green age; that blasts the roots of trees
Is my destroyer.
And I am dumb to tell the crooked rose
My youth is bent by the same wintry fever."   –  Dylan Thomas
Oh Millie, you melter of hearts! Piroshka unfurls their wonderful lead single, Scratching At The Lid, from their forthcoming second album, Love Drips and Gathers. Accompanying the track is an utterly charming video, directed by Connor Kinsey, that outlines a delightful school holiday with a sweet little girl called "Millie." We see her adventures playing dress up, cavorting on a trampoline with her dog, and enjoying little treats.
It's a nostalgic, touching film for a dreamy piece of music, right at home with those halçyon memories of delicious 90s Britpop. Small wonder: Piroshka is a supergroup, comprised of Miki Berenyi (Lush), guitarist KJ McKillop (Moose), Justin Welch (Elastica), and bassist Mick Conroy (Modern English). The quartet have finally reconvened for the first time since their 2019 debut album, Brickbat.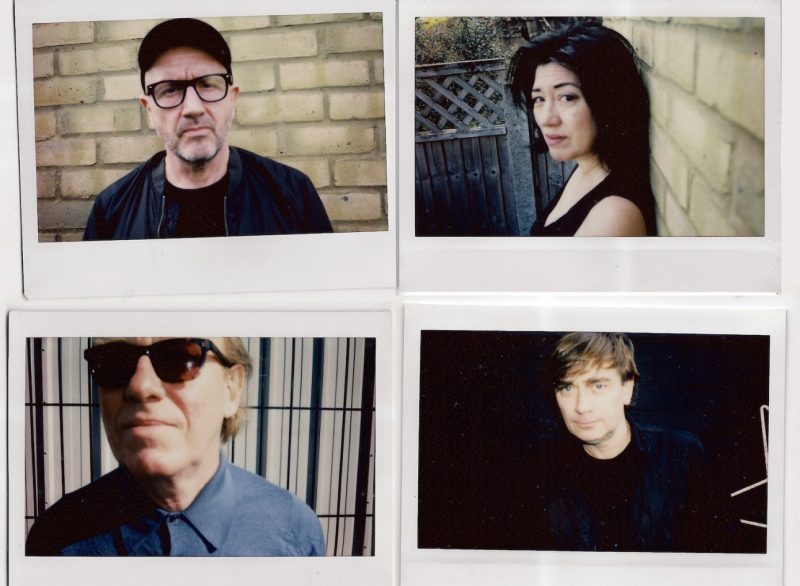 The album's title was inspired by Dylan Thomas's poem, The force that through the green fuse drives the flower; the song and video are inspired by love, family, belonging, and memory. The band reflects upon their combined talents.
"Brickbat was a classic first album; noisy and raucous. On Love Drips And Gathers, we've calmed down and explored sounds, and space.", says Conroy.
"If Brickbat was our Britpop album, then Love Drips And Gathers is shoegaze!" Berenyi adds. "It wasn't intentional; we just wanted a different focus. I've always seen debut albums as capturing a band's first moments, when you really have momentum, and then the second album is the chance for a more thoughtful approach."
Watch the sweet video for Scratching At The Lid below:
Scratching At The Lid is out now. The album, Love Drips And Gathers, will be released through Bella Union on 23 July, and is available now for pre-order here.
Follow Piroshka: