Ready to blast off into a sonic journey across the spectrum of psychedelia? Scotland's The Kundalini Genie announces their fifth studio album Half In, Half Out, set for release by the end of 2021 via Mark Gardener of Ride's OX4 Sound. Ahead of this, the band presents the album's title track, a powerful offering to whet our appetites.
Emerging from the nether regions of Glasgow, The Kundalini Genie has been making waves worldwide by conjuring a cosmic melange of dreamy psychedelia and soundscapes that weave droning hypnotic fuzz-rock augmented by 60's British Invasion-inspired melodies with meditative sitar. Their expansive chorus of voices and droning backdrop sets the stage for a phantasmagorical trip across the cosmos. Tapping into the intense space-gaze elements of Spiritualized, Kula Shaker, The Dandy Warhols, Black Rebel Motorcycle Club, and Swervedriver, their sauntering, hypnotic guitars and sitar steer the ship of the subconscious into a benevolent, Elysian flow.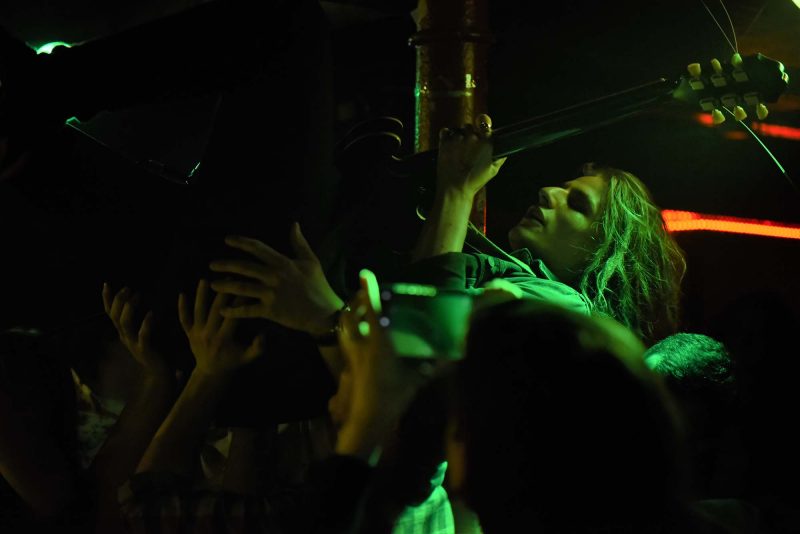 This blissful sound is invoked with the captivating sighs of shoegaze driven guitars and vocals featured in "Half In, Half Out", inducing a lulling, catchy, and hypnotic groove—but with this blissed-out sound in mind, it may come as a surprise to discover the root of the song lyrics:
"This song is about assholes, really," says singer-songwriter (and sultan of the understatement) Robbie Wilson. "People who aren't nice. People who think they're better than you, or too cool for you, or higher and mightier than you, it's also about when those people inevitably fall short of their own high opinion of themselves and make themselves look a fool, in a nutshell."
Watch the video for "Half In, Half Out", below:
Robbie Wilson (sitar, guitar, vocals) is joined in the lineup of The Kundalini Genie by Jason Houston (guitar, vocals), Melissa Rennie (guitar, keys, vocals), Lloyd Ledingham (bass, vocals), Louis Martin (guitar, vocals) and Grant Robertson (drums).
"Half In, Half Out": was mixed by Jason Shaw (Cambodian Space Project, Frankie Teardrop, Sonic Jesus, Aerofall) and mastered by RIDE's Mark Gardener at OX4 Sound Studio in Oxford. "Robbie…is a total force and a total star in the making. He's so driven and I loved mastering his record," says Gardener.
With their shows, The Kundalini Genie has mesmerized audiences with their hypnotic psychedelic aural and visual live experience, while sharing the stage with artists such as The Brian Jonestown Massacre, The Warlocks, The Underground Youth, The Myrrors, The Stevenson Ranch Davidians, Triptides, New Candys, Spindrift, and more, in addition to performing at numerous concert festivals.
"The Half In, Half Out" single is out now, available everywhere online, including Apple Music and Spotify. The full album is slated for release on November 12th digitally, on vinyl-style CD, and on aubergine-coloured 12″ vinyl with reverse board artwork. It can be pre-ordered via Bandcamp, where the single is available as an instant download. You can also pre-order the album here.
Stream below:
LIVE DATES
Sept 11 Manchester – The White Hotel (with The Telescopes, Dead Rabbits)
Oct 01  Cumbernauld – Cumbernauld Theatre
Oct 26  London – Victoria Dalston (with Black Market Karma)
Oct 27  Glasgow – 13th Note (with Black Market Karma)
Oct 29  Rotherham – TBA
Oct 30   Liverpool – EBGBs (Phantasmagoria)
Nov 04  Birmingham – TBA
Dec 07  Glasgow – Nice N Sleazy (with Firefriend)
Follow The Kundalini Genie: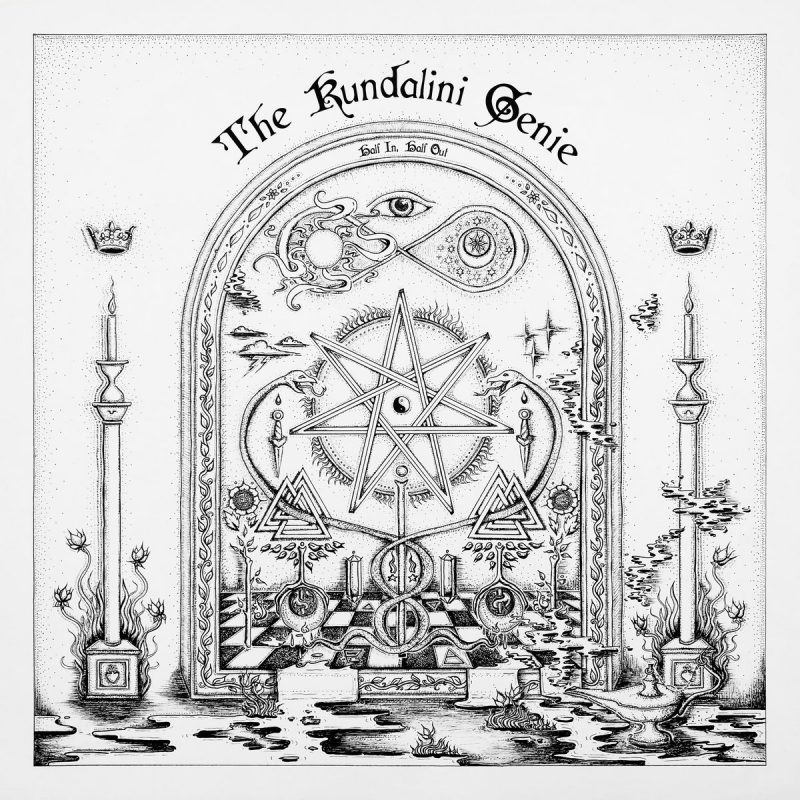 Photos by Victoria Kerr