Saccades, the solo project of The KVB's Nicholas Wood, breaks up the quarrentedium by sharing the video for the new single "Like Everyday". The song is inspired by lockdown paranoia from one of JG Ballard's many prescient novels, High-Rise, (which was adapted into a feature film in 2015 starring Tom Hiddleston).
"Like Everyday" is a buoyant synthpop melody, almost disconcertingly airy, while capturing the vibe of lounging poolside from a high vantage point within a sprawling city skyline.
The accompanying video for the track was created utilizing game engines and depth sense camera by visual artist Kat Day (Nick's wife and the other half of The KVB). In it, we see a distorted 3D hologram of Nick performing in a desolate, sun-kissed brutalist metropolis.
Speaking on "Like Everyday", Nick says:
"This song was written back in spring and it's about the idea of someone living their life through watching another person's facade of luxury. This year I've often read about people spying on their neighbours because of lockdown and so I imagined this song all taking place in a Ballard-esque world of paranoia, isolation and opulent high-rises, set against a fizzy synth-pop soundtrack."
Watch the video below:
Nick Wood is best known as making up one half of the synth/post-punk duo The KVB. Signed to Geoff Barrow of Portishead and Beak's Invada Records, over the last ten years the duo have toured extensively and picked up a loyal international fanbase. A marked departure Nick the gloomy atmospherics and minimalist electronic experimentations of The KVB, 2017 saw Wood debut the Saccades project with a self-titled debut album, released to high-praise on London-based label Fuzz Club.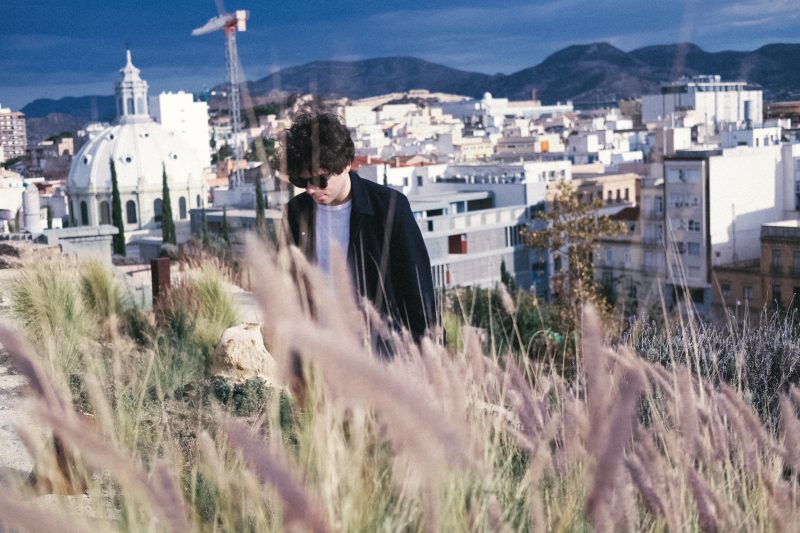 With Saccades' second studio album set for release in early 2021, "Like Everyday" alludes to a more diverse palette of sounds,  building upon the psych-pop daydreams of the previous record in a majestic synth-heavy fashion.
Order the single here.
Follow Saccades: