The rumours are true! Gorillaz have confirmed via Twitter that the next installment of their Song Machine series features an appearance by none other than Robert Smith of The Cure.  When will the song drop? Well, Gorillaz are keeping that a mystery for now, but the song (the sixth episode in the series) appears to be called Strange Times. Indeed.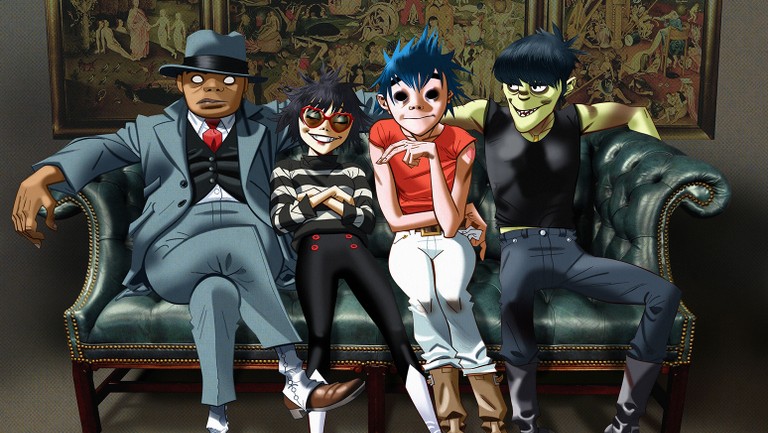 Gorillaz, a British virtual band created in 1998 by musician Damon Albarn and artist Jamie Hewlett, primarily consists of four animated members: Stuart "2-D" Pot, Murdoc Niccals, Noodle, and Russel Hobbs. Their fictional universe is presented in music videos, interviews and short cartoons. In addition to tweeting confirmation of Smith's participation, Gorillaz also posted a short audio skit featuring the group's cartoon members coyly hinting at The Cure frontman's appearance on the track with some good old-fashioned Cockney rhyming slang.
Song Machine was launched in January 2020 with the intent to release ten tracks with individual guest stars through October. So far they've been joined by Peter Hook (Joy Division, New Order), the late Tony Allen (Fela Kuti's drummer), Skepta, Schoolboy Q and Octavian.
Here's the pudding, complete with proof. A very exciting collaboration!
Coming up on Song Machine…
It's @RobertSmith 🚀
Follow your nearest Song Machine NOW!https://t.co/LxIgC7zkVH#SongMachine pic.twitter.com/vx3GFgDTUP

— gorillaz (@gorillaz) September 7, 2020