When the Violent Femmes come up in conversation, one doesn't immediately think about 1920s Greek folk music about cocaine, but bona-fide sorceress Katerina Fotinaki did. The classic Violent Femmes anthem of angst, Kiss Off, has been blessed with an unholy-yet-perfect mashup with Panos Toundas' 1929 heartbreaker, The Cocaïne Drinker. Gordon Gano's trademark wails are replaced with Fotinaki's plaintive whisper, taking the emotions from "desperate, testosterone-fueled teen" to "woman who's been burnt too many times."
In a similar move to the way Nouvelle Vague has reimagined The Cure, Dead Kennedys and Tuxedomoon, Fotinaki has infused her own Grecian stamp on the art of the radical cover. The "punk meets Rebetiko" twist for Kiss Off is part of the French-Greek musician's upcoming CD, MIXOLOGY. Traversing genres, styles, and regions of Earth, the theme of "cocktail" is taken literally with these mad genius combinations. With MIXOLOGY, Fotinaki is simultaneously embracing her own heritage, embracing the sounds of other cultures…and taking the piss out of expectations from her adopted country.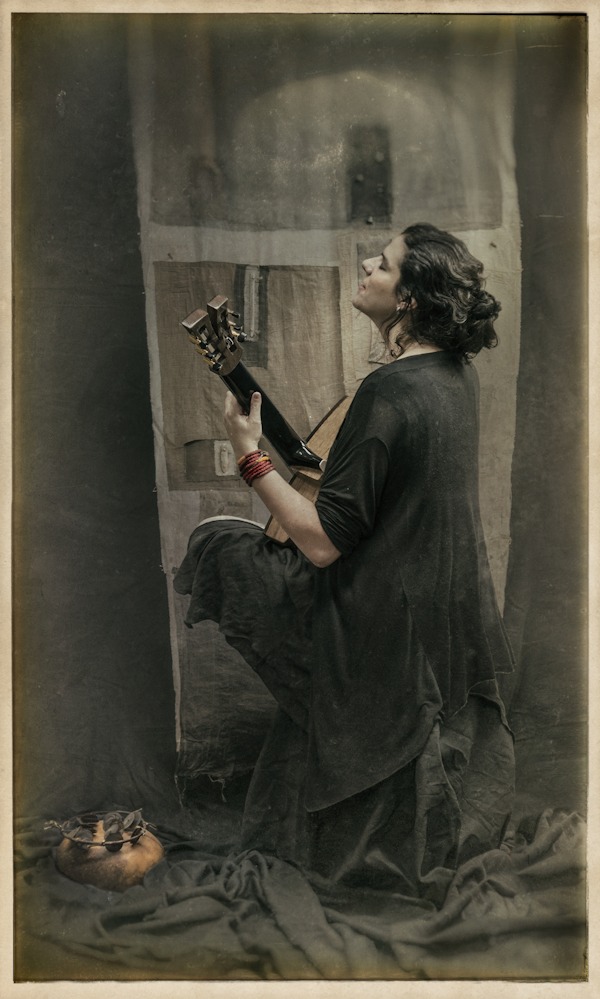 "Because of being Greek in Paris, my music has been classified as "world music," which many times led to embarrassing occasions, like being invited to festivals and having people actually waiting to hear some bouzouki and Zorba kind of music," says Fotinaki.  "I was there to play my songs, composed (with) poetry of Odysseus Elytis or Dionyssios Solomos. When I started composing (with) poetry of foreign languages, like William Blake and Edna St. Vincent Millay in English, or Louise Labé in French, and being inspired by diverse periods and styles of music – medieval, contemporary, blues, jazz, punk – I then realised that it was completely useless to try to answer this question any longer…I therefore understand this question and the reasons behind it. That's why I have decided to invite people that listen to my music, to consider it as an experience relevant to that of tasting a cocktail. A margarita is a margarita, nobody has to know if it is made of tequila or brandy, if it contains lemon or lime. A mojito is a mojito, no one would order 'rum with shaved ice, brown sugar, mint and sparkling water.'"
Katerina Fotinaki, who arranged the piece and added her voice, guitar, tzouras, bass, and percussion, was joined by Evi Filippou on drums and marimba and Orestis Plakidis, who produced and mastered the track and album.
Listen to Kiss Off below:
Stream Kiss Off on Spotify below or your preferred service here
You can order the album from Klarthe Records here.
Listen to the original 1929 version of The Cocaine Drinker here:
Follow Katerina Fotinaki here: