Defying the conventional, Portrayal of Guilt is an enigmatic ensemble emanating from Austin, Texas. This post-industrial, doom-laden black metal outfit has been bewitching the music scene with their unique narratives for the past six years. Their peculiar artistry thrives in the realm of unparalleled unpredictability, making it a monumental challenge to anticipate the sonic shifts in their successive creations. The only constant in their compositions is the thematic thread running through their titles, steeped in suffering, seclusion, and subtle suggestions of the supernatural. In keeping with this trend, their trajectory naturally navigates us towards… Devil Music.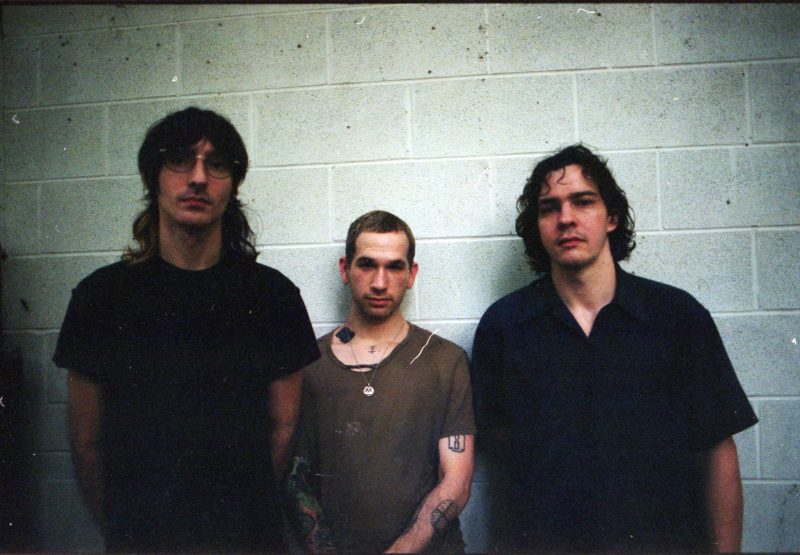 With Devil Music, Portrayal of Guilt navigates uncharted territories in the creation of heavy and doom-laden music. Side A teems with five original creations; while Side B hosts a reimagined version of these same pieces, trading the customary guitars and bass for an orchestral string ensemble, an acoustic bass, and brass elements. Having veered their musical direction across several releases (most recently, the 2021 lauded opus CHRISTF**KER), Portrayal of Guilt morphed from adherents of the classic '90s screamo blueprint to a more intense, sludge-infused and darkened metal silhouette.
"Devil Music" seals Portrayal of Guilt's status as a group that bows to no norms but their own, even reshaping them according to their whims.
The film is directed by Emmanuella Zachariou. Watch below:
Portrayal of Guilt have announced their first U.S. tour since the release of their latest, acclaimed new album, Devil Music (via Run For Cover). The Summer headliner routes them through Texas, the Midwest, West Coast, Chicago, Nashville and more. Gag, Nuclear Daisies, Fearing and Secret Shame are set to support.
Tickets are on sale now
Devil Music is out now.
Portrayal of Guilt Live Dates:
Aug 15: El Paso, TX – Old Sheepdog Brewery
Aug 16: Phoenix, AZ – The Underground
Aug 17: Los Angeles, CA- The Echo
Aug 18: Riverside, CA – The Hideaway
Aug 19: San Francisco, CA – Neck of the Woods
Aug 21: Portland, OR – Mississippi Studios
Aug 22: Seattle, WA – Barboza
Aug 23: Spokane, WA – District Bar
Aug 24: Boise, ID Shrine – Basement
Aug 25: Salt Lake City, UT – Crucial Fest
Aug 26: Denver, CO – D3 Arts
Aug 27: Omaha, NE – Reverb Lounge
Aug 28: Minneapolis, MN – Turf Club
Aug 30: Milwaukee, WI – Cactus Club
Aug 31: St. Louis, MO – Off Broadway
Sep 01: Indianapolis, IN – Healer
Sep 02: Chicago, IL – Scorched Tundra at Empty Bottle
Sep 05: Louisville, KY – Zanzabar
Sep 06: Knoxville, TN – Pilot Light
Sep 07: Nashville, TN – DRKMTTR
Sep 08: Memphis, TN – B-Side
Sep 09: Birmingham, AL – Saturn
Sep 10: Atlanta, GA – Slower & Harder at Atlanta Utility Works
Sep 12: New Orleans, LA – Gasa Gasa
Sep 13: San Antonio, TX – Paper Tiger
Aug 15 – Sep 13 w/ Gag (except Sep 10)
Aug 15 – Aug 22 w/ Nuclear Daisies
Aug 19 w/ Graf Orlock
Aug 23 – Sep 01 w/ Fearing (except Aug 25)
Sep 05 – Sep 13 w/ Secret Shame (except 9.10)
Follow: