The throbbing of the synthesizers, the clang of the drum machines, and the taste of the fog machine filling up a small, square, metal room. Few things can capture a certain period in time than the sound of a perfectly executed minimal synth track. With that in mind, Philadelphia based synth whiz Plastic Ivy has just released a new 12" via Kid Ginseng's KRAFTJERKZ imprint. The EP, titled Aesthetics of the Death Wish, features three excellent slabs of minimal electronic perfection, rounded out with an electro-informed remix of "Superior Corruption." Listen to the original version below:
This track in particular begins with an eerie synth hook, building into a dizzying countermelody and layering skittering electronic rhythms and whirring synth bass. Lira Marie Landes' vocals are alluring, dripping with a detached sense of longing. While it's the most immediately gripping moment (especially for the DJ-minded listener in us all), both the opening eponymous cut as well as "La imagen en el reflejo" tap into the same seductive energy. The latter is my personal favorite of the set, featuring the deepest grooves and a razor-sharp synth lead that's driving, haunting, and yet insanely catchy all at once. Landes' knack for programming shines throughout the full series of tracks – showcasing a sense of mastery that's seldom seen on this side of the spectrum.
As with the majority of Plastic Ivy's catalogue, Aesthetics of the Death Wish has a deep sense of identity and ethos. Each of the three tracks' lyrics touch on the cyclical and ever-evolving nature of transformation, as displayed both internally and through political unrest. Landes draws out the connection between transformation of the mind and body through death via the lens of Benedictine monk and avant-garde artist Dom Sylvester Houédard's concept of ADA (auto-destructive art). The title also stems from a pamphlet written by Houédard.
Aesthetics of the Death Wish is out now in digital format and also as a limited edition 12", pressed loudly to 150 gram vinyl. Check below for the full album artwork, track listing, and purchasing links.
Plastic Ivy- Aesthetics of the Death Wish
1. Aesthetics of the Death Wish
2. Superior Corruption
3. La imagen en el reflejo
4. Superior Corruption (Speaking Parts Remix)
Purchase here via Bandcamp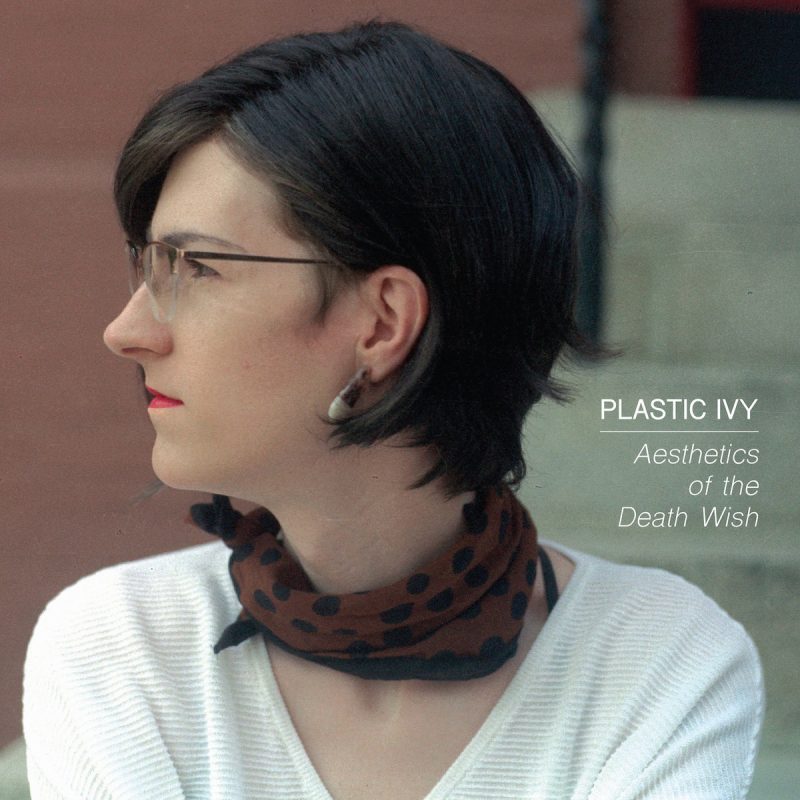 Header photo by Allison Tirrell
Album photography by Kevin Spaghetti