"Baby! I like spontaneity! Just you and me! And a Hotel Jacuzzi!"
Dance Music, Dark Matter, Direct Message, Dungeon Master, Distant Memory? Numerous interpretations have been attempted for the enigmatic name Rare DM, yet it all boils down to the creative force of Brooklyn's very own singer, producer, and multi-instrumentalist Erin Hoagg. Embodied in Rare DM is Hoagg at her most exposed and raw, delving into experiences of romantic encounters, breakups, and other ventures to create intimate, alluring darkwave dance-pop tunes.
Armed with an arsenal of retro analogue synthesizers, Hoagg metamorphoses the ordinary into the extraordinary, transmuting genuine direct messages she's exchanged into seductive darkwave dance-pop melodies. Her compositions reflect upon the fragmented essence of contemporary communication and virtual romance, capturing vulnerable and intense moments in unadulterated detail.
That detail includes a really, really good thread count.
With her new single "Hotel Jacuzzi," Rare DM hauntingly chants her way through a bullet point list of the ideal vacation, and the sensual pleasures of the journey itself. It's a fun bit of dark pop fluff; the perfect little daydream to manifest during eclipse season. Channeling sonic resemblances to PJ Harvey, the Yeah Yeah Yeahs, and the ethereal ambiance of a David Lynch score, Rare DM's distinctive vocal prowess transports us on a peculiar odyssey through the realms of reverie and the pursuit of flawlessness. At times, the cosmos proves to be excessively enigmatic, but we definitely need a good night's sleep to prepare for the joys planned for this holiday.
You can pre-save the single here.
Following the triumph of her last offering, "Rolex," Rare DM has emerged as a sensation on TikTok, frequently providing the soundtrack for creators' animations, sculptures, and makeup demonstrations. In live performances, Rare DM stays true to her enigmatic identity by employing a DAW-less setup—masterfully navigating between an Octatrack, a Machinedrum, and other analog equipment. Last year Rare DM shared the stage with Molchat Doma, headlining Verboden Festival in Vancouver, and performing at SXSW, Cold Waves X in Chicago, Flesh & Steel in NYC, as well as selling out Synthicide's inaugural Goth Boat, "Synths at Sea" in New York.
This April, she will be touring across Europe, before returning to North America in May to support Drab Majesty on their tour across Mexico.
Get your tickets here.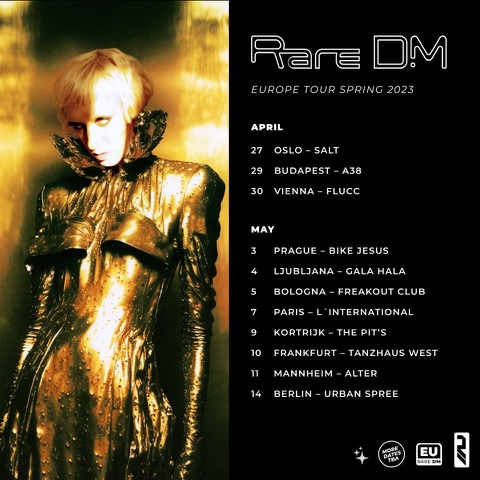 Rare DM did a shoot in NYC with Post-Punk.com, interpreting the theme of "Hotel Jacuzzi". Styling was done by Chantal Nightingale, who has worked with the likes of Bauhaus, Gogol Bordello, and Diamanda Galás.
All photos by Alice Teeple.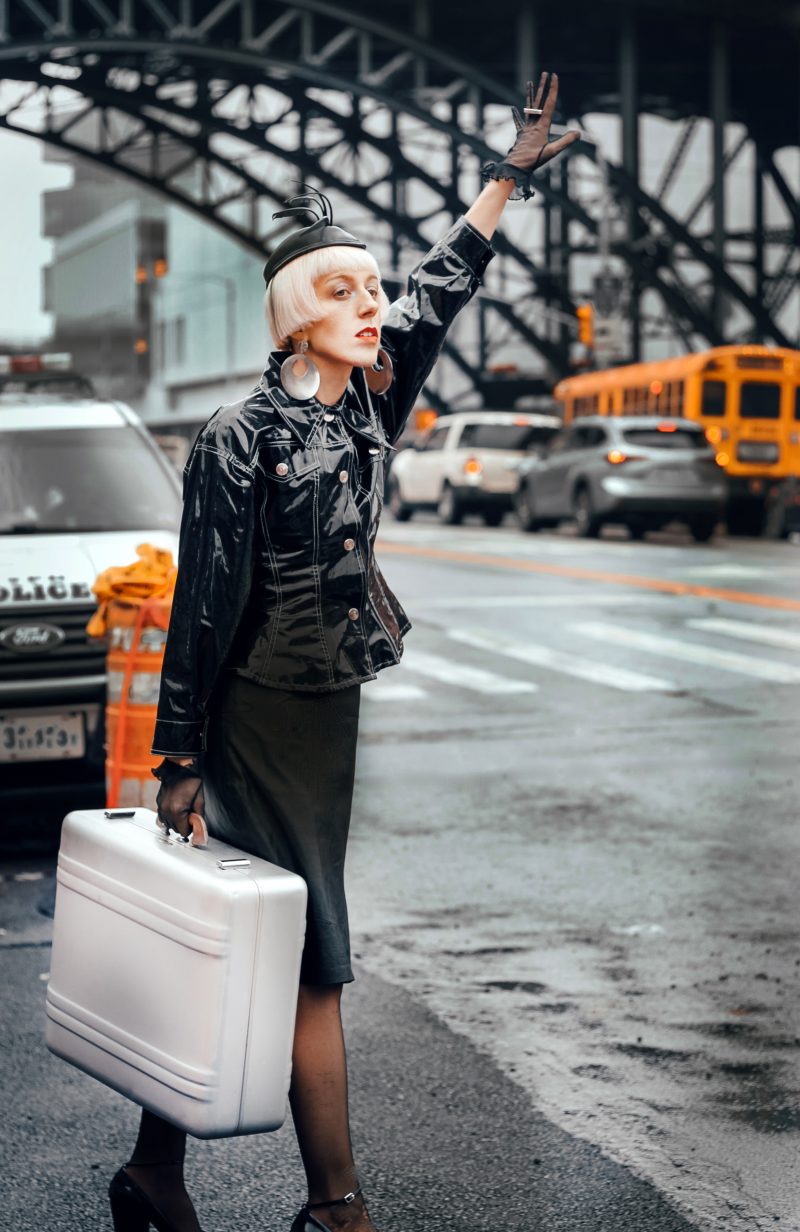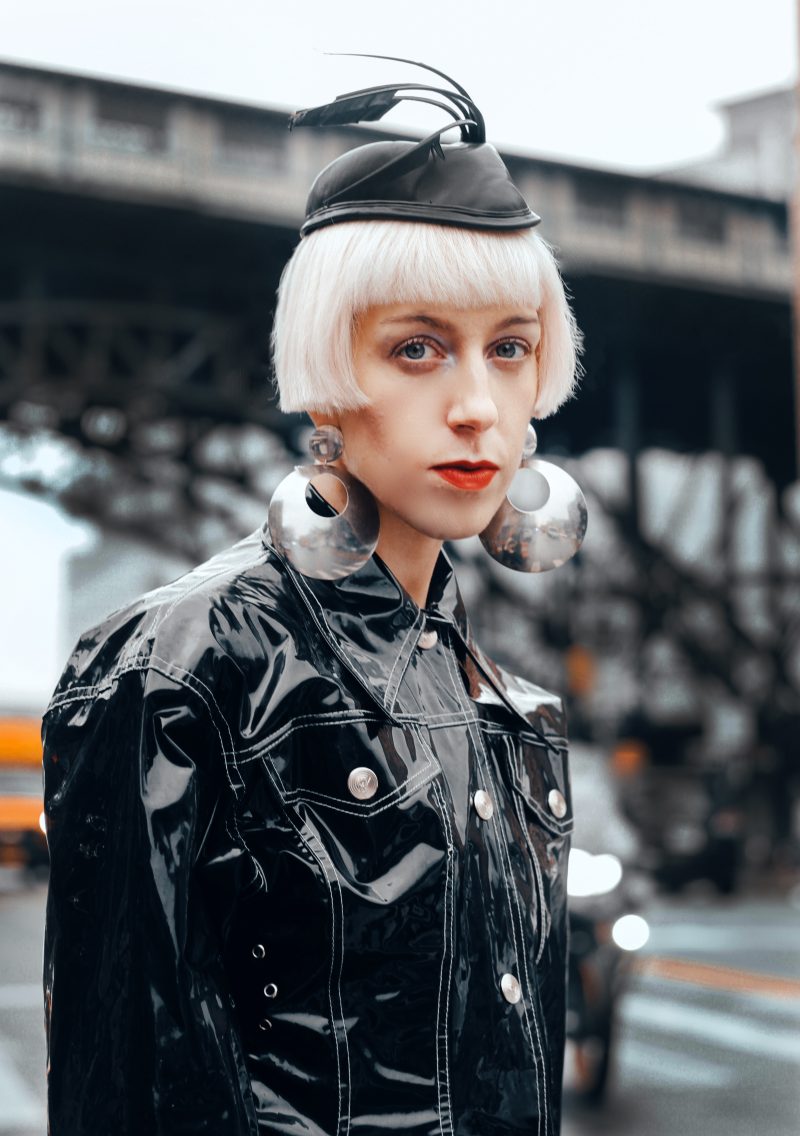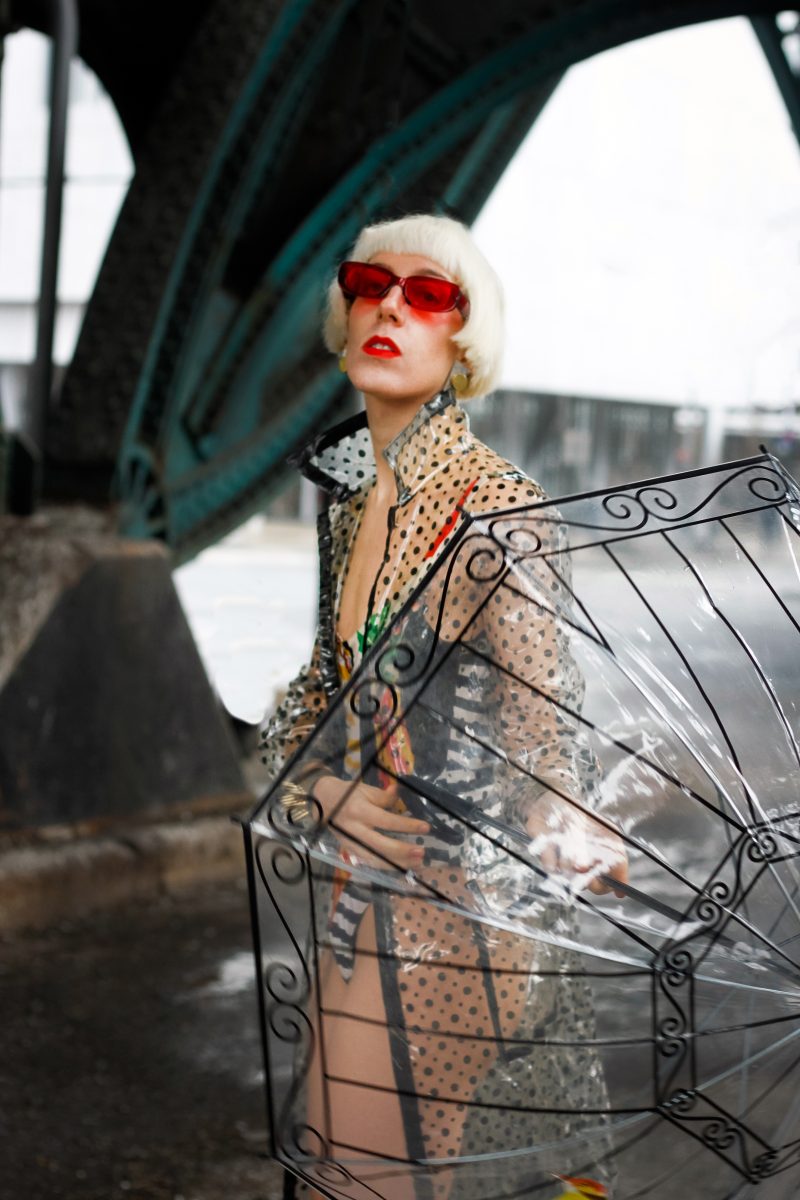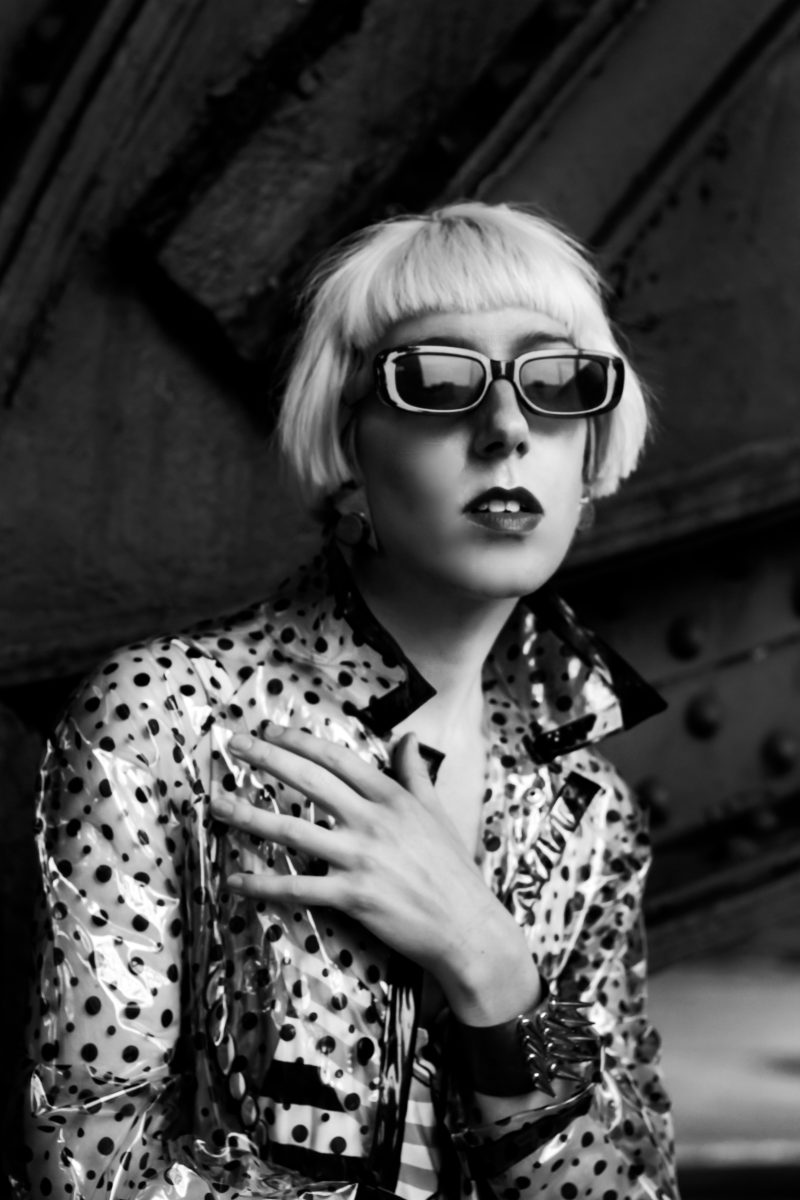 Follow Rare DM: