Los Angeles songwriter Indiana Bradley, a globetrotting journalist with roots deep in the Midwestern soil, has seen the world through a lens most can only dream of. From the dark alleys of Argentina to the bustling streets of Indonesia, he has amassed a wealth of experiences that inform his art. His driving guitars, moody keys, and haunting lyrics weave tales of life, death, and everything in between. Bradley's baritone bark cuts through the mix like a rusty razor, adding a touch of gothic beauty to the Fugazi-meets-The Damned rhythm.
His latest anthem, "Pale City Girl," brims over with poetic lyrics and emotional resonance that recalls the likes of The Teardrop Explodes, Lords of The New Church, The Gun Club, and The Birthday Party. Its raw, visceral delivery captures the essence of Bradley's live shows, which have taken him from the Silverlake scene to the legendary stages of the Sunset Strip.
"Pale City Girl is about longing for the attention and eye of an intriguing and mysterious woman who simply does not see you no matter what you do," says Bradley. "Pale City Girl's urban tragedy, beauty, and possibility captivate you and underscore the bond with her that exists only in your mind."
Indiana Bradley and Brian Bins directed the video for "Pale City Girl," detailing a journey around the City of Angels with a troubled free spirit. On the surface, this modern-day Holly Golightly flits around the city, making stops at various landmarks, but underneath her carefree, cheerful surface dwells a churning darkness. Where will this lead her? Bradley himself makes an eerie cameo in the video – blink and you'll miss him, but perhaps he'll be getting his wings by then.
Watch "Pale City Girl" below:
Indiana Bradley is a rising star in the post-punk scene, with a live show that crackles with energy and a sound that's as brooding as it is beautiful. Having already released one LP ("Ghost Star") and two live albums, Bradley is no stranger to the spotlight. But it's the connection he makes with his audience that truly sets him apart – a shared experience that's both visceral and emotional.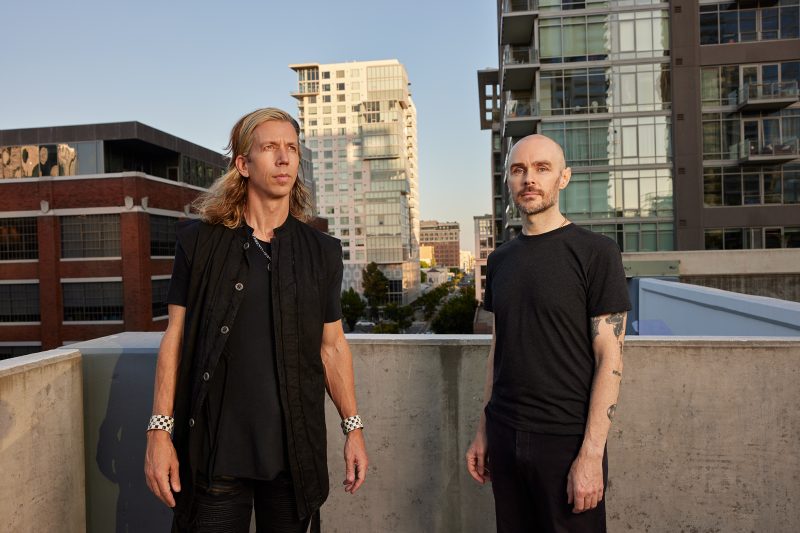 Recently, Bradley teamed up with Hunter Burgan of AFI to produce and mix a four-song EP called "Pale City." The EP features Burgan on guitar and bass, adding his own dark and moody touch to Bradley's already atmospheric sound. The first single, "Rats on Cocaine," dropped in October of 2022, a searing indictment of a world gone mad. "Animals" followed in December, another haunting track that showcases Bradley's ability to create music that's both beautiful and unsettling.
With "Pale City," Bradley deftly reflects the tempestuous world around us, a dark and brooding vision that's both timely and timeless.
Bradley has another 6 song EP produced by "Ghost Star" collaborator Seth Olansky, set to start releasing singles shortly after "Pale City." You can pre-order it here.
Follow Indiana Bradley: