Mute is arguably one of the most important independent music labels of all time, and certainly most successful and prolific. Since founding the label to release his debut single, The Normal's 'Warm Leatherette' / 'T.V.O.D' in 1978, Daniel Miller went on to spearhead the careers of such music luminaries such as Fad Gadget, Depeche Mode, Einstürzende Neubauten, curating an enviable roster of artists that culminated recently with the signing of defunct rival Factory Records most popular act: New Order.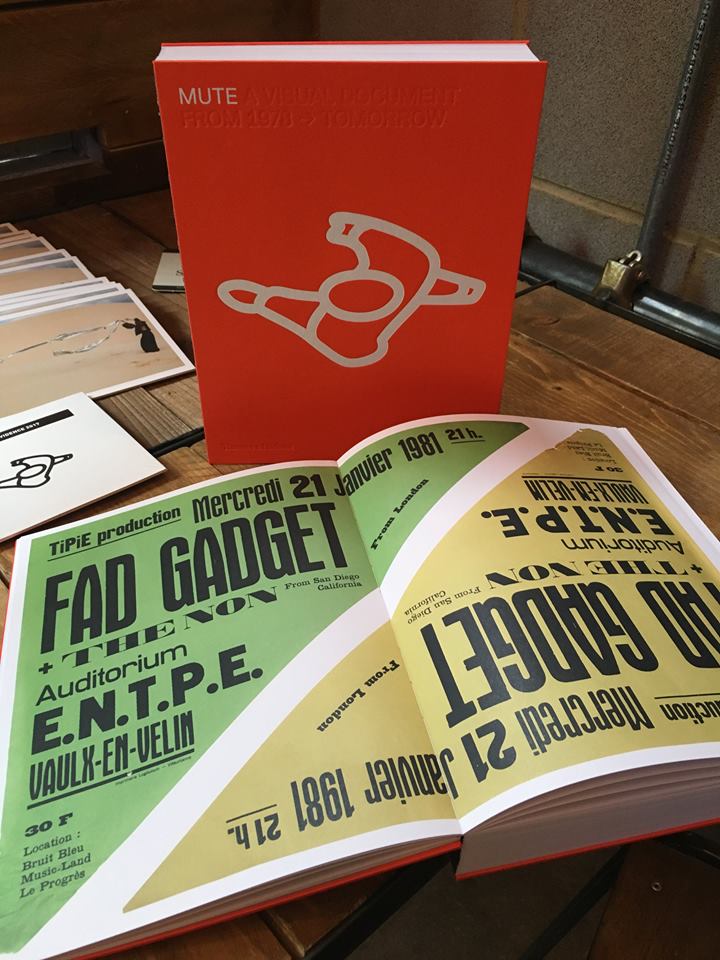 Now Daniel Miller is curating Mute: A Visual Document—a 320 page book of comprehensive discographies, including photography and video stills from legendary photographers, conceptual artworks, and "rare ephemera and equipment". Also included is a family tree of Mute artists,  and anecdotal and photographic contributions from important figures in the label's history that include Moby, Alison Goldfrapp, Anton Corbijn, Bleddyn Butcher, Brian Griffin, Jon Spencer, Barry Adamson, Ivan Novak (Laibach), Angus Andrew (Liars), Adrian Shaughnessy and Tom Hingston.
The book follows the comprehensive 10-disc singles and b-sides boxset Mute: Audio Documents 1978 – 84, which was released in 2007.
Mute: A Visual Document, is a project helmed by author and musician Terry Burrows is being released by Thames & Hudson on November 28th