In April 2021, Detroit's Mission to the Sun released their stunning debut record Cleansed By Fire. The album features nine tracks of moody, experimental electronics that blend early, stark industrial soundscapes and cold, melodic dark ambient passages. While the album is still fresh in our minds and hearts, the Detroit-based duo (comprised of Kirill Slavin and Chris Samuels of Ritual Howls) has just released a new digital single, the equally evocative "No Language," via Felte Records. Watch and listen below:
"No Language" is a haunting affair, through and through. Comparisons to Coil's latter day records are apt, but regardless, Mission to the Sun craft a sonorous, synthetic atmosphere that is both hypnotic and unnerving. Somnolent synth lines and churning, understated electronic percussion make up the base of the track, while Slavin's half-spoken/half-sung vocals recall Kraftwerk's "Hall of Mirrors," doused in detached embers and reflections. The track serves as the perfect soundtrack to an imaginary apocalypse, a suitable mood piece for the pandemic landscape we navigate each day and night.
The video, directed by Michael A. Flanagan, utilizes a series of processed, yet organic imagery and a disembodied Lynchian head to enhance the song's unsettling edges. Flanagan offers some additional context about the work:
For the video I wanted to do something that reflected the central theme of the track: the loss of language and thought, until all that remains is non-representative symbols and shapes.
By using AI generated symbols developed from hieroglyphs, tattoos, and stone carvings, I wanted to produce something with the appearance of meaning but completely devoid of anything beyond the aesthetic qualities of language.
Pressed between stratifications and layers of digital and analog processing, the blind observer figure warps and decays over time. It becomes just another symbol, hollow and without meaning.
Mission to the Sun will be making their live debut this Saturday night at Baby's All Right in Brooklyn, NY, alongside fellow Felte labelmates Chasms and Public Memory. Our editor Andi as well as yours truly will be DJing the in the front room and between bands respectively. Presales are still live for the show, and tickets will be available at the door. Otherwise, check below for the "No Language" digital single details, artwork, and links:
Mission to the Sun- No Language
1. No Language
2. Forms
Purchase digitally via Bandcamp
Additional streaming and purchasing links here
Follow Mission to the Sun on Facebook | Instagram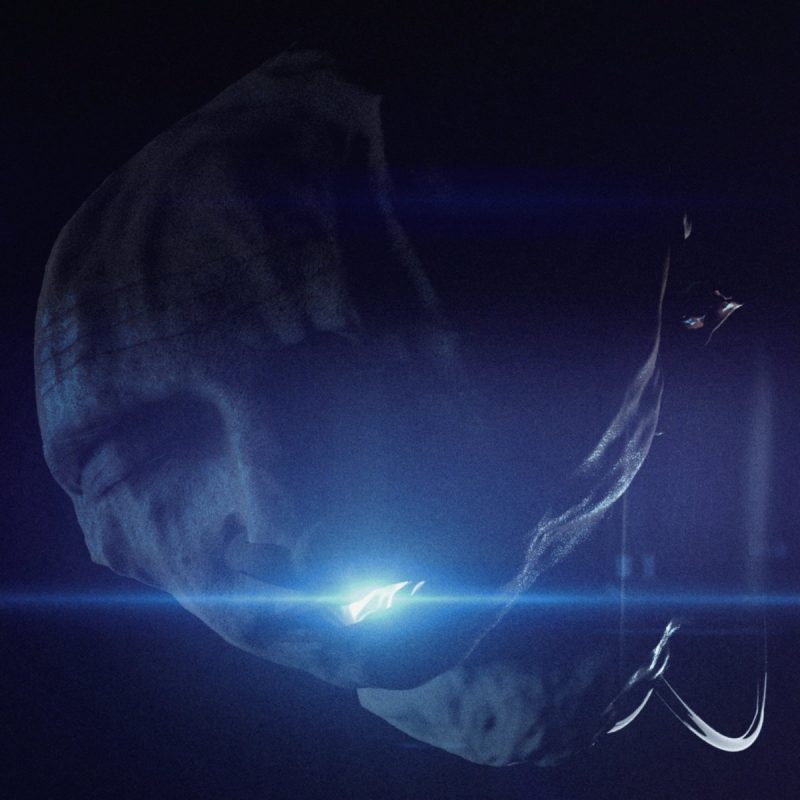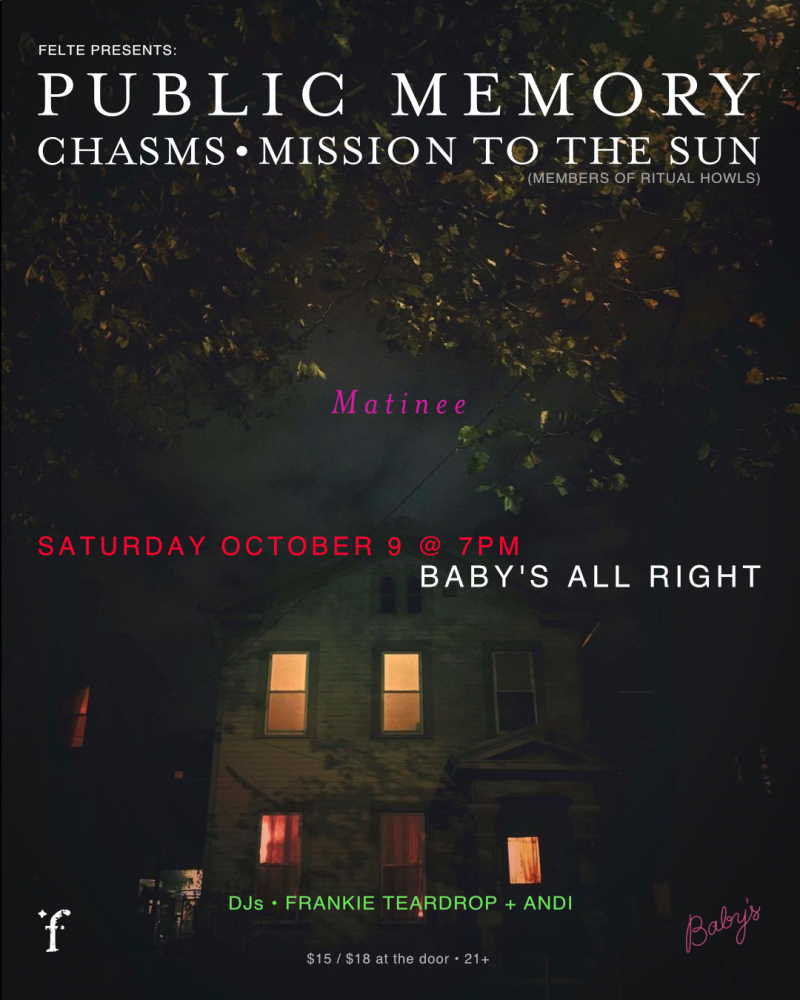 Band photo by Yvette Lynn