Silent is anything but in their blistering new track, Empty Spaces. An anthem railing against injustice and oppression, the powerful lyrics are accompanied by anguished guitar and frenetic distortion.
"This song is a scream for help, and a call to question everything," says Jung Sing. "It points out how fucked the world is, and how the people who are supposed to fix things are worthless. Less church, less government, more action."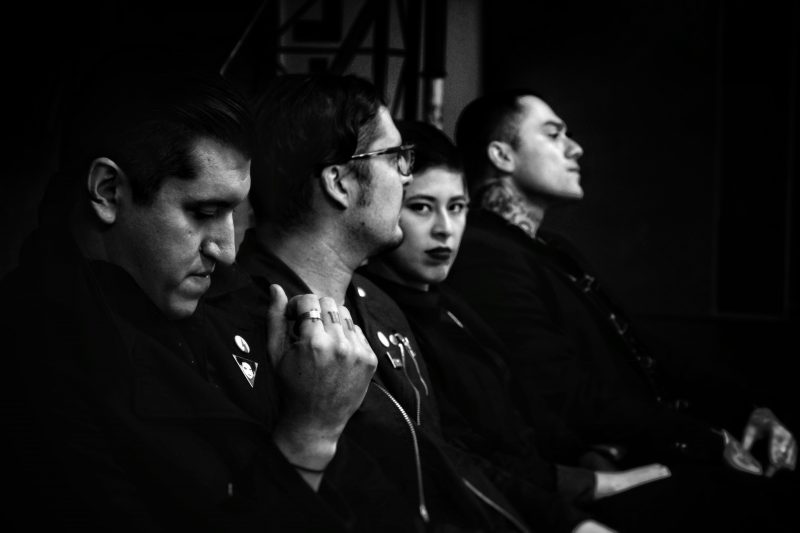 The Mexi-Cali band Silent flows between hypnotic, gothic and darkwave influence, as well as more fast-paced punk and post-punk. Though Rocio Chevez's drumming, Rodo Ibarra's (Maniqui Lazer) bass, and Alex Lara's guitar lines vary depending on the track, Jung Sing's (Maniqui Lazer, All Leather) vocals are a common thread throughout, consistently emitting honeyed grief, calling to mind something in the spirit of a Mexicali-reincarnated Nick Cave.
The electric, primal video for Empty Spaces was directed and edited by Mario Acosta, with production by Pentacostal and incredible performances by Alma Nayeli Martínez Pérez, Gloria Gisel Cueto Dueñas. The video was conceived by Sing and Acosta, and filmed in in Ensenada, Baja California.
Watch the video for Empty Space below:
Silent was founded in Mexicali, Baja California in 2015 by Jung Sing and Alex Lara. The band released their first LP, A Century of Abuse, on Three One G Records the following year.  Since, they have only released a cover of The Cure's Prayers for Rain, making this long-awaited upcoming sophomore LP their first full-length in five years.
Modern Hate represents "all the racist, supremacist bullshit" that has come to the surface again in a new form, across the world. The band considered all of the mass shootings and killings that have happened across the US over the years. "Most of the lyrics focus on the disturbing flaws of people and religion, love and dreams," says the band, adding that a dramatic personnel shift, as well as the pandemic, felt like a new start.
Modern Hate was released April 23rd through Three One G Records on two different vinyl variants, grey and clear/black splatter. Order it here.
Follow Silent: