"King Hong, lives on…"
Matthew Seligman, the bassist for The Soft Boys and backing artist for everyone from David Bowie to Morrissey, Sinead O'Connor, The Thompson Twins, Thomas Dolby, tragically passed away at 64 last April of Covid-19 and a hemorrhagic stroke.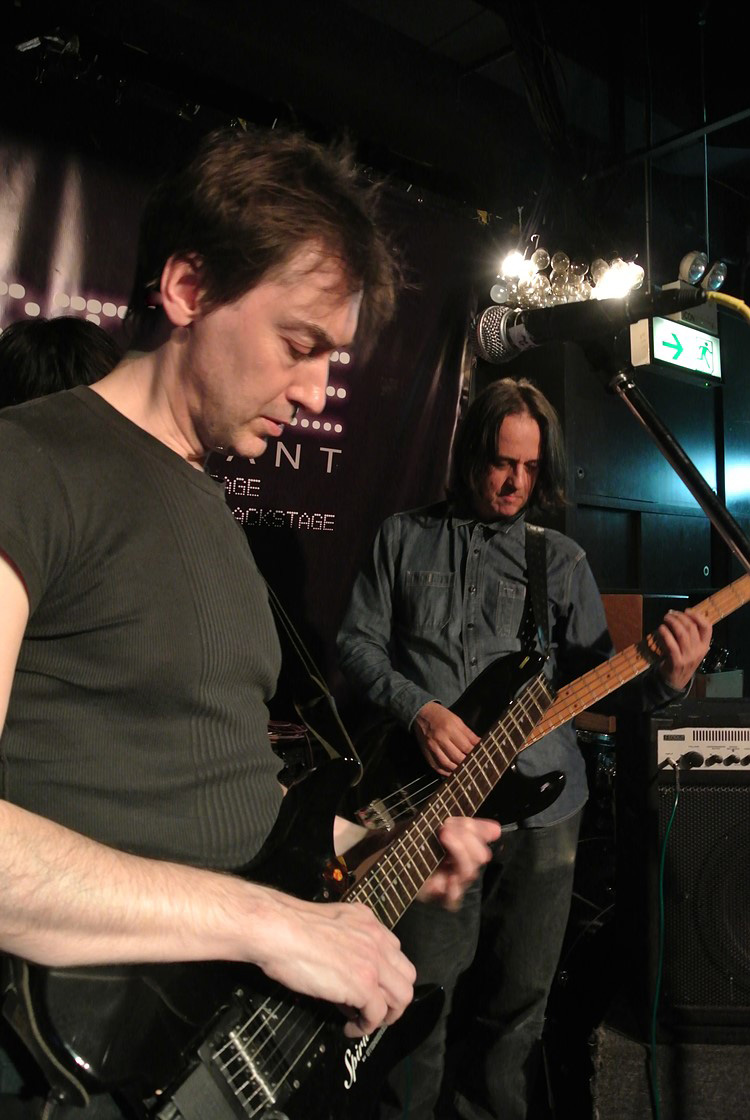 MRC HK/jansongs have compiled several collaborations Seligman recorded with singer, musician and producer Jan Linton, who helped internationalise the music scene in Tokyo, recording with members of Japan, Duran Duran, Ippu Do's Masami Tsuchiya, the late Kenichi Kurosawa, Bill Nelson, and others.
"I've worked with some very fine bass players,"  Thomas Dolby told NPR after Seligman's passing. "Some of them were more precise than Matthew. Some of them were funkier than Matthew. But he had an enormous amount of heart…he brought this sort of warmth to the music."
Seligman's talent and emotive bass, caressed with Linton's synths, overflows in these two offerings.
The gorgeous King Hong EP is a fascinating and at times surprising atmospheric psychedelic journey that features the full length version of King Hong and an alternative take of Low Down with Matthew's voice and improv, a previously unseen photo of Matthew, reminiscences about the project and its performance in Hong Kong etc, in a six-page foldout sleeve in jewel case. Loaded with fretless bass art funk, gentle ambience, and haunting voice, the cinematic instrumentals are timeless masterpieces.
Sendai is very different from King Hong – a more industrial flavour permeates the album, evoking memories of the tidal pools brought on by the 2011 Fukushima disaster.
The limited memorial pressing for Sendai (Special Extended Edition 2020) includes Seligman's thoughts on his life in Sendai, on Fukushima, his text and his photography in a six page booklet, plus two extended versions that highlight his unique bass playing. 50% of this CD's sales will go to his family. You can order it here.
Stream the album below: