Mars Williams, a celebrated musician known for his phenomenal talent on the saxophone and contributions to iconic bands like The Psychedelic Furs and The Waitresses, passed away at the age of 68 due to ampullary cancer. Despite his illness, Williams continued to perform live until his final days, showcasing his musical prowess.
William's final performance with The Furs was at the Pearl Concert Theatre in Las Vegas, marking the end of their autumn tour. He passed away two days following the band's appearance at the Darker Waves Festival in Huntington Beach.
Williams' passing marked the end of a remarkable career and a life well-lived. He leaves a brilliant legacy, with a history of also collaborating with renowned artists such as Billy Idol, the Power Station, Dirty Projectors, The Killers, and more.
Born in 1955 in Evanston, Illinois, Williams began his musical journey in the realm of free jazz, where he showcased his prodigious talents as a member of the avant-garde NRG Ensemble. Later, he found a new home with The Waitresses, where he became a staple of the Christmas season thanks to his iconic saxophone solo. He was also immortalized in the theme song for the TV show "Square Pegs."
From 1983 -1989 and rejoining after 2005, Williams lent his musical prowess to the Psychedelic Furs. His inclusion introduced a fresh dimension to the Furs' sonic palette: Williams' saxophone artistry seamlessly melded into their sound, playing a pivotal role in the Furs' critical acclaim and commercial triumph. Williams also held the distinction of being the longest-serving member, second only to vocalist Richard Butler and bassist Tim Butler.
Williams also founded the legendary acid jazz collective known as Liquid Soul, which fellow saxophonist Bill Clinton enlisted to perform during his second inauguration. Williams received a Grammy nomination for Best Contemporary Jazz Record in 2001.
John Zorn credited Mars Williams as "one of the true saxophone players–someone who takes pleasure in the sheer act of blowing the horn. This tremendous enthusiasm is an essential part of his sound, and it comes through each note every time he plays. Whatever the situation, Mars plays exciting music. In many ways he has succeeded in redefining what versatility means to the modern saxophone player."
Aside from his illustrious career as a musician and composer, Mars Williams demonstrated unwavering dedication to the realm of woodwinds and jazz improvisation education, spanning over three decades. He assumed the role of Woodwind Instructor at Bard College, where he shared his profound knowledge for a two-year tenure. Moreover, Williams conducted master classes and clinics at a range of esteemed private and public institutions, leaving an indelible mark on aspiring talents. His pedagogical influence extended to institutions such as the University of Massachusetts, Amherst, the University of Chicago, Roosevelt University in Chicago, Illinois, and the June Collins Smith Museum of Fine Art in Auburn, Alabama.
The initial diagnosis of his illness came in December 2022, a distressing revelation that prompted the launch of a GoFundMe campaign aimed at supporting the musician with his mounting medical expenses. Despite the formidable health challenges he faced, Mars Williams displayed unwavering dedication by continuing to grace the stage alongside the Psychedelic Furs.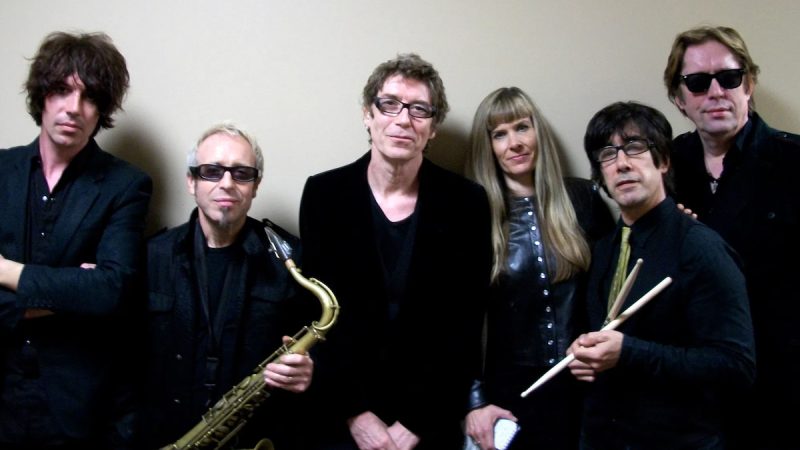 His death was announced in a letter from his family and friends:
Dear friends,
It's with great sadness that we send this message to let the many people who loved and supported Mars Williams know that he passed away earlier today after his year-long struggle with cancer. He was surrounded by family and friends, both in person and around the world, who held him close, and loved him dearly.
Until the end, Mars' inexhaustible humor and energy, and his love for music, pushed him forward. As it became clear in late summer that his treatment options were coming to an end, he chose to spend six weeks of the time he had left living as he had since he was a teenager – out on the road performing night after night. Those last performances with the Psychedelic Furs will live on with all of the other incredible contributions that Mars has made as a person, and as a musician, and that boundless energy will continue to inspire.
We'll be working to plan a celebration of life fitting for someone who was a hero to so many. We'll send out information about that when possible.
Much love,
-Mars family & friends
Raise a glass to the great Mars Williams tonight: a dedicated musician and consummate pro, who brought joy to countless ears.
A musical tribute titled Music for Mars: Liquid Soul Benefiting Mars Williams is slated for November 25th at Metro in Chicago. Special guests on the roster include members of the Psychedelic Furs, Dave Matthews Band and Guns N'Roses. Check the site for more information.
View this post on Instagram