Sueños. Dreams. Luz Futuro's music is not quite of this earth. "I often use images that I remember from dreams and past experiences a lot. There are moments that I have not lived in real life and I mix them with those that have happened. Maybe that for me is beautiful and I capture it in my music," says Daniel Benavides del Pino, under the artist name Luz Futuro (which translates to "future light"). Falsos Techos, the EP released in November of this year, feels just like a dream.
"It has been a very straightforward process in some ways," he remarks about the making of Falsos Techos in his hometown of Gran Canaria in the Canary Islands and his current city, Madrid, Spain. "Since the beginning of the year I have been making recordings according to my personal moments. The album was recorded in my house, all by me in a very precarious way."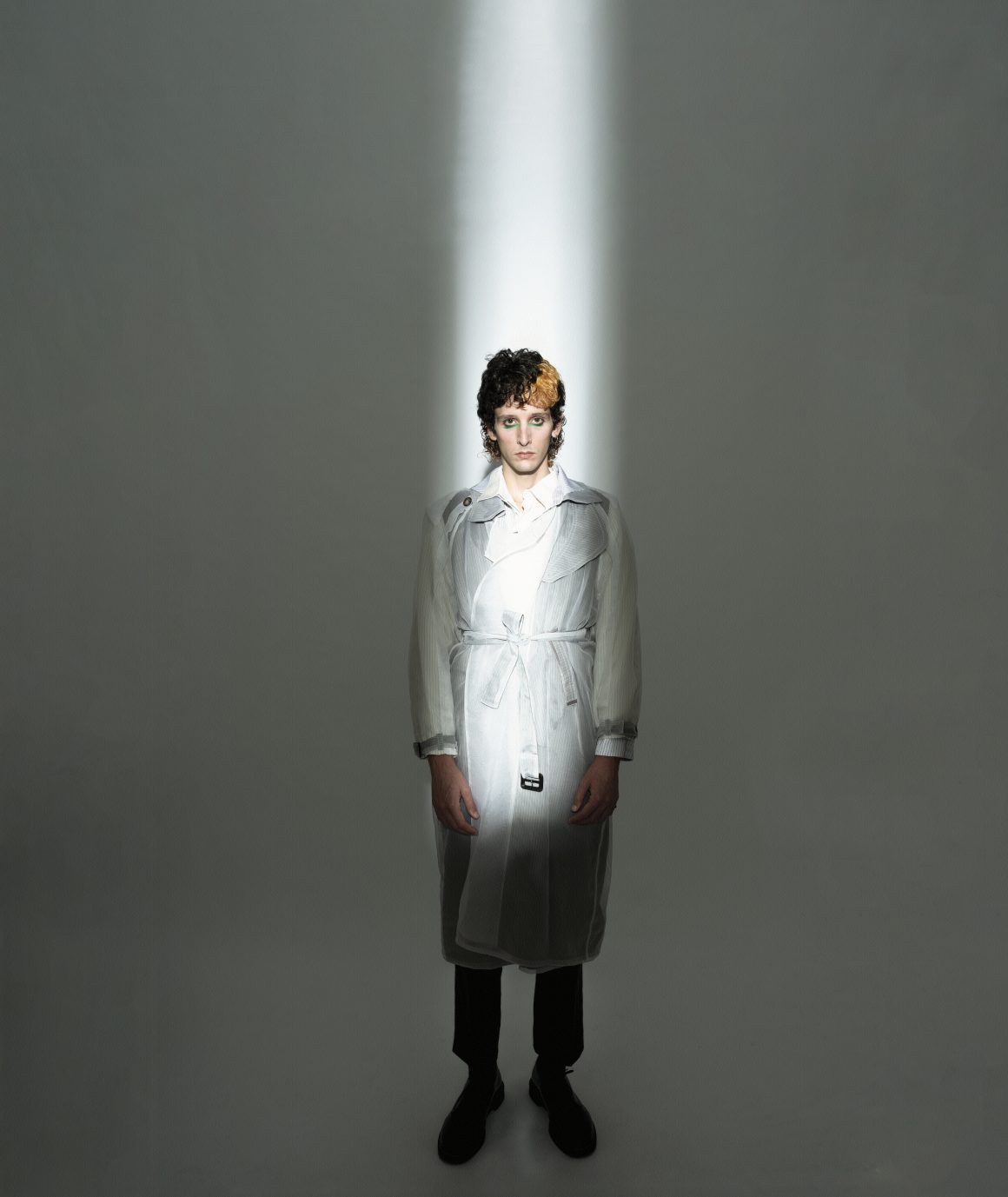 The result is an EP that is bright and colorful, inundated with addictive pop hooks, awash in a melancholy haze. Falsos Techos is romantic, but with no frills: "The lyrics are very heartbreaking but, at the same time, very simple, as if I was talking to you normally," Luz Futuro says. "I hate being a poet." His vocals, all sung in Spanish, exude the pain of yearning and of loss—"I always try to say what happens to me at that moment. I try not to complicate myself. Although there is always a link in the songs of social or mental detachment, lack of love or self-criticism, the songs speak of simple moments." 
Luz Futuro's themes may be simple but are universal—dreams don't always become tangible, but intensify a melancholic longing for what is just out of reach. This idea matches his sound which is highly influenced by the likes of The Cure, Golpes Bajos, Soda Stereo, Pet Shop Boys, and Lust for Youth, who all focus on or have established that nostalgic sound of 1980s new wave and post-punk movements (the "new romanticism," as he calls it). "[It is] the nostalgic sound and the taste in the melodies of those bands empathizes with my sound," says Luz Futuro. 
"La Última Vez," the second song off the 6-track EP, is an example of this influence. With synthesizer oohs and aahs confettied over a guitar line that's not far from Robert Smith's style, the track allows space for dancing and crying—or perhaps both at the same time. "The important thing has been to give the listener the right feeling, what I wanted to convey with these melodies," he says. With an upbeat drum sequence and Luz Futuro's vocals wrapped in a daze of bright synths, "Ni Te Recuerdo" closes out Falsos Techos with a feeling of hope. Perhaps there is an untold future worth conceptualizing and working towards.
Despite dreams that are directly interpreted into his music, Luz Futuro remains grounded. There is an honesty, a charm that is evident through each song's vulnerability through vocals and melodies, a hope that glimmers through sadness. Reality or fantasy, the beauty of Falsos Techos is palpable. This is what we want—nay, need—for both our present and future.
Photos by Haizea Ogueta