"Vous-avez dit l'amour? J'ai entendu la mort"
Jean Genet once misheard interviewer Nigel Williams, mixing up the terms "l'amour" and "la mort," which sound nearly identical.
"That's love, that's life: always switching from one role to another, the butcher and the lover, the victim and the executioner. "Am I Bette Davis? Are you Joan Crawford?" Are you "Baby" Jane Hudson, or Blanche Hudson? Who's the victim? Who's the oppressor? Are we both?" asks the band.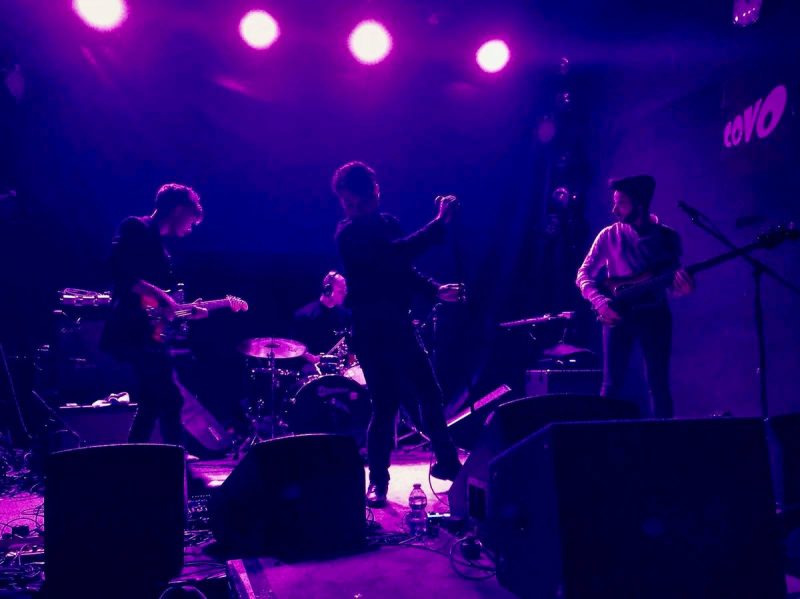 With this in mind, Lamourlamort is the fiery second single from the forthcoming studio album from The Black Veils, to be released by Icy Cold Records in Autumn 2021.
After the ferociously political post-punk of 2020's Hyenas, Lamourlamort is a poignant, heartbreaking song taking inspiration from cinema, literature, insomnia's effects, and the world of the misfits. Robert Aldrich's movie What Ever Happened to Baby Jane? and Jean Genet's Pompes funèbres both inspired parts of the song.
The Black Veils formed in 2014, comprising of Alessandro Criscitiello (AKA "Gregor Samsa" or "gregorsamsaestmort"), Filippo Scalzo, and Mario d'Anelli, They released two albums, the self-produced Blossom and Dealing with Demons (Atmosphere Records). Leonardo Cannatella joined on drums in November 2017.
The video clip was directed and edited by The Black Veils' and European Ghost's guitar player Mario d'Anelli. It is a tribute to Paris, the City of Love, Icy Cold Records' base, and one of The Black Veils' favourite cities. It's a tribute to the lovers, the dreamers, and the maladjusted…a tribute to their suffering but, most of all, to their healing.
Lamourlamort has been remixed by the post-punk/dark-wave Italian band Hapax. The single is available on all streaming platforms as well as on Icy Cold's and The Black Veils' Bandcamp services.
Order here, and listen below:
Follow The Black Veils: