Treading the liminal space between darkwave and dreampop Los Angeles post-punk act Closed Tear announces the release of their acclaimed LP "Nada Es Para Siempre" on a new, limited edition vinyl. Recorded in 2021, this gorgeous album includes a double-sided insert and a limited edition risograph poster designed by Allichan.
The title of this album means 'nothing lasts forever.' One must make the most of our time and resources. This atmospheric record, full of brain soothing gems, ringing guitars and beautiful crooning, is the sonic love child of early Cure and Slowdive. Each track is a journey into the mind and heart, pulsing with an underlying passion.
Nada Es Para Siempre includes the hit tracks:
1. Night Drive
2. Waste Away
3. Feelings Fade
4. Nada Es Para Siempre
5. Crush
6. Lie Awake
7. Drops
Bonus Tracks:
8. Hard to Say
9. Hope You Knew
10. Ghost
11. Careless
12. Falling
13. Luna
The record is on sale now here via Discos Darks. You can also listen to it below on their Bandcamp:
The enigmatic Closed Tear, who gave an amazing performance at the 2021 Substance Festival alongside such luminaries as Nitzer Ebb, Choir Boy. Nuovo Testamento and Twin Tribes, will be going on the "God's Favorites Tour" in March and early April to support the release of this new album, working their way through the American south and Mexico.
Purchase your tickets here.
W/ COLD GAWD LESSER CARE WISTERIA
3.9 – Houston, TX at The End
3.10 – Dallas, TX at POFTX
3.11 – San Antonio, TX at Paper Tiger
3.12 – El Paso, TX at The Reagan
3.14 – Tempe, AZ at The Beast
3.15 – Las Vegas, NV at Artifice
3.16 – San Diego, CA at The Whistle Stop
3.17 – Los Angeles, CA at The Moroccan Lounge
3.18 – Oakland, CA at The Golden Bull
3.19 – Sacrament0 at Old Ironsides
Mexico (with French Police)
3.31 – Mexico City at The Mezcalli
4.01 – Querétaro at Museum of the City
4.02 – Guadalajara at Annex Independence
Follow Closed Tear: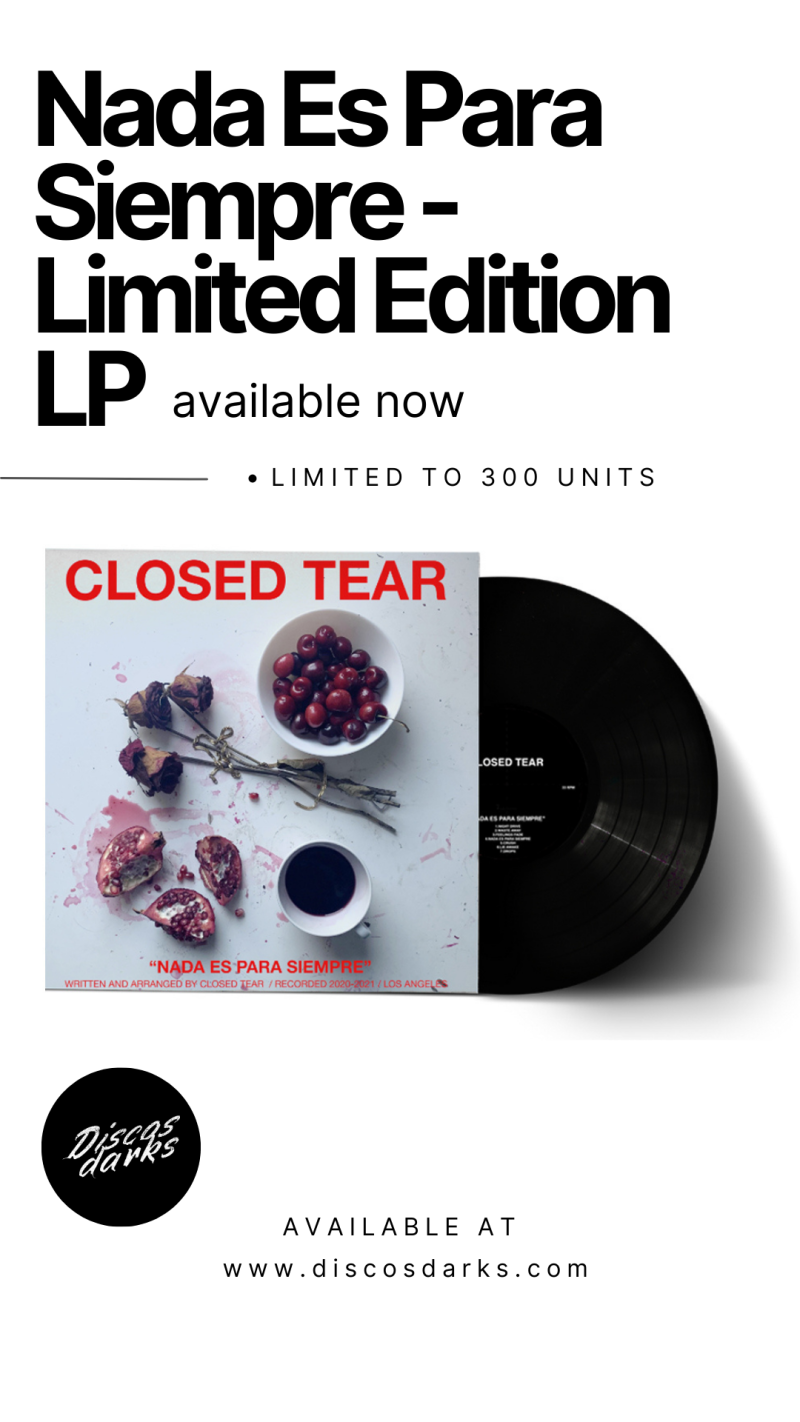 ve any qu.