Los Angeles-based New Wave songstress Ariel Beesley takes a cinematic approach at telling the tale about the road taken to breaking bad habits and learning to love who she is. Ariel's sound has a nostalgic quality that at the same time feels so fresh and new. Drawing inspiration from Pop acts like The Weeknd, Miley Cyrus and the Yeah Yeah Yeahs, she is successfully blurring the lines between alternative music of yesteryear and today's pop. It's infectious and enjoyable but still cuts like a knife.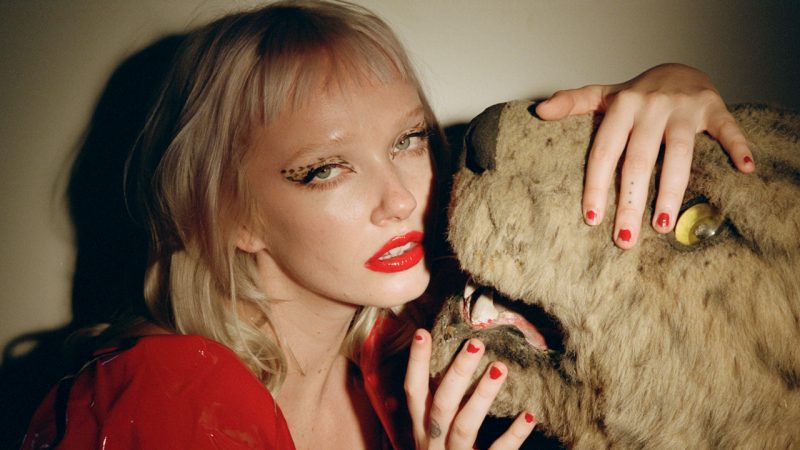 The video opens with tv static that cuts to a scene in car with the Los Angeles skyline as the backdrop. The alternating, off-kilter movements of the camera deliver that same uneasy dreamlike quality that David Lynch's Mulholland Drive is so well-known for. Framing what seems to be a lover's quarrel, Ariel exits the vehicle looking like a modern-day Madonna in Desperately Seeking Susan with blue jeans, a white tank and a very 80s decorated jacket. With her rage as her catalyst, the rest of the video becomes a fast-paced run through a gamut of emotions and scenarios: anger, frustration, loneliness, and finally, elation and self-acceptance. In the final scene, she appears to finally have come into her power as she watched her past memories and mistakes flash before her on the screen. A perfect metaphor.
Filmed in the middle of the pandemic, what is most impressive about this video is how it seems to have been made with little to no budget. Yet it honestly works so well. The camera work is phenomenal thanks to Joey Kuhn, the color treatment by Fotokem LA is cohesive and the editing is precise. None of the shots linger too long or lack movement. It's as if the visuals of the video move along with the heartbeat of the song.
Watch the video for 'So Baby" below:
Follow Ariel Beesley: