The vampire's on the TV screen / You think nothing can ever come through there He might be uninvited but the vampire doesn't really care Watch that madman go
Brooklyn gothic post-punk sextet London Plane, named for the ubiquitous, resilient trees planted in the streets of NYC, is out with a scathing single targeting the grand tradition of political dictatorship called Watch That Madman Go. The track, heavy on the tribal drums and a smokin' bassline, is menacing and droll; vocalist Cici Cole channels Siouxsie Sioux at her most sardonic.
The track is hot off of London Plane's sophomore record, Bright Black, following up 2018's New York Howl (Declared Goods).  The album is packed with cultural, sociopolitical, and ecological devastation, screaming a passionate battle cry back to the pop music spectrum. This is a band that proudly wears a four-on-the-floor beating heart on its sleeve. They are as contemplative as they are danceable.
The video, directed by Greg Vegas, superimposes horror films over footage of all the world's most despised despots. They're all there, from goose-stepping Nazis to Ceaușescu. Life imitating art imitating war.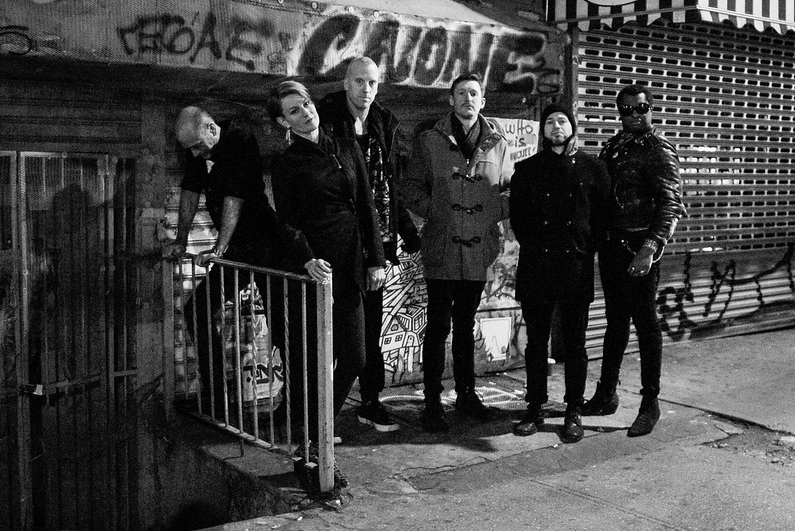 "Watch That Madman Go is a rebuke of propaganda and the antagonistic political and cultural climate in a country fighting a pandemic and protesting for equality," says the band. "Though it tackles rather weighty subject matter, it's an infectious (pun intended) dance song."
As far as political anthems go, Mosey's hit a home run with his biting lyrics. He mused on the creation of the album in his Diary of a Songwriter in Songwriting Magazine UK:
"Are my songs fearless? Did we take risks? Yeah, for the most part, I think we did. At least, I didn't hold back lyrically…Bright Black is spirited, barbed, and lush, and if it's the last music I ever write, I can say that at least once we've done it right."
View Watch That Madman Go here: