"I cheated death for a while/I had drive straight through/They put me in the tank for a spell/Sedated for a week or two"
Drinking red wine outside in a thunderstorm certainly sparks imagination. Britain's Little Sister released their new debut EP, Money, Jeans, Sex  & Guns, this week. The new wave-tinged quartet (Tom Farrer, Ben Niblett, Simon Bloor and Dominik Hayman) captures that smoother, polished synth-y retro flavour of the mid-80s, bolstered with a chorus bass and glossy guitars. With a sound comparable on the surface to Icehouse, Crowded House, Fiction Factory and The 1975, the band describes their music as "connected to a certain time period…like someone doing their best to grow up."
Little Sister's lyrics are decidedly not cut from the Thatcher-era yuppie jib, however. Songwriter Tom Farrer digs right into the dark meat of failing careers and relationships, mental illness, and dreamscapes, weaving tales of anxiety-driven survival and hope. Although the subject matter is uncomfortable at times, the deft poetry and composition anchor the themes and channel them into relatable, danceable tunes.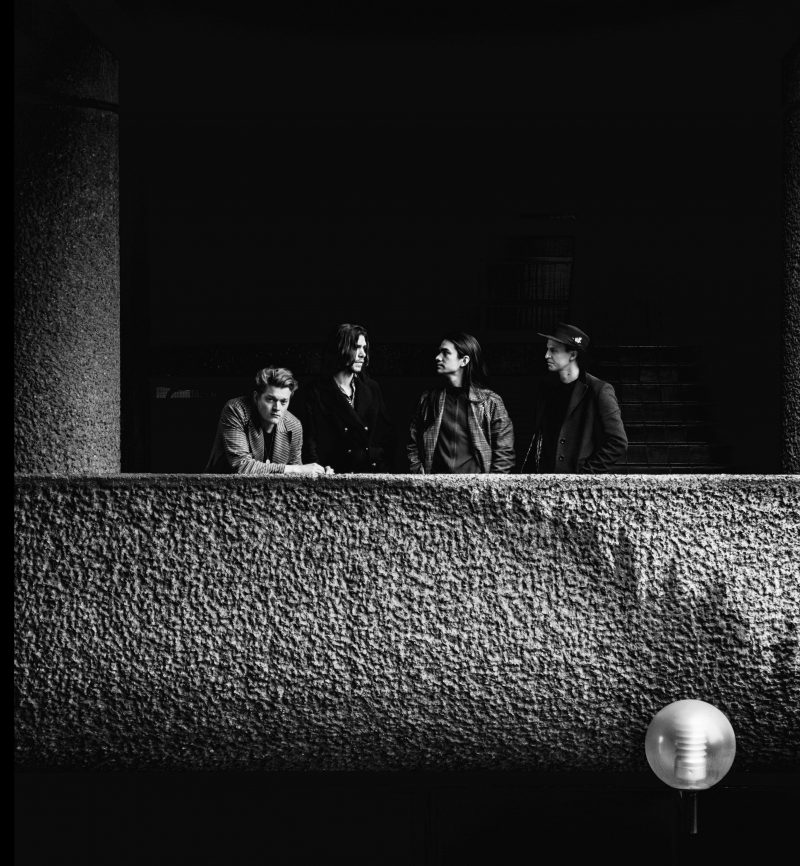 All the music on the album was self-produced, self-recorded and pieced together across different locations, "including bed-rooms, garages and a cottage in France," says the band. The title track delves into heartbreak and releasing an unsatisfactory situation. "Money Jeans Sex and Guns, to me, is about wanting to be in the place you're are not. There's a certain romance in that which I thrive on," says Farrer.
The standout track of the album, Dr Yen, astutely explores the emergence and aftermath of a schizophrenic episode, with a bitter sarcasm aimed at a pharmaceutically-induced status quo. It is poignant and timely.
Show Suit also makes an aggressive mark, describing the frustration of working artists existing in a Sisyphean world of anxiety, and the determination to succeed.
Money, Jeans, Sex & Guns is a strong debut from Little Sister, who were singled out as a "hot new band" by SpotifyUK and recently featured on BBC Music Introducing. (The striking cover photo and album, photographed by British artist Joseph Tovey Frost, is also worthy of note.)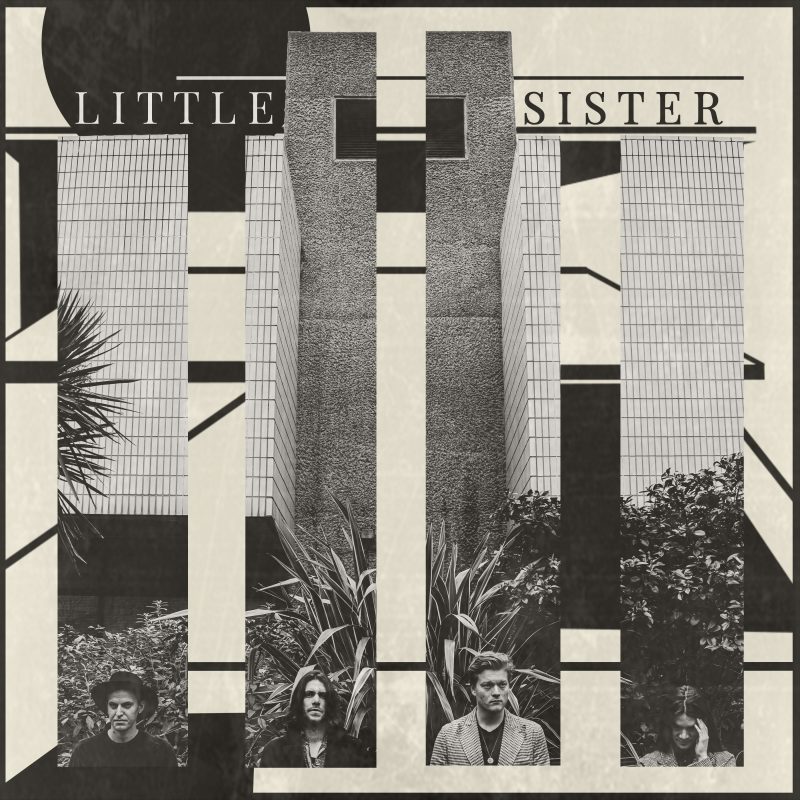 Check out "Dr Yen" below:
Stream them here: