John Christie's youth was rife with experiences that haunted him. In order to process this wellspring of grief and difficulties, the West Tennessee multi-instrumentalist dove into his past, taking memories of lost loved ones, incarceration, and unconditional friendship and building them into the emotionally-charged self-titled debut.
The result is the self-titled debut Catholic School, both christened as the name of the album and of the musical project. The tracks are haunting ruminations; thoughts floating about under a haze of jangly guitar and ghostly vocals.
The mini-album opens strong with the shimmering "Mouth of the Morning Choked With Gold", and then launches into the pensive and melodic old-school rhythms of "Twins", resembling the band Scars at intervals. "Mine Again" feels more dreamlike, dwelling in that haze between wakefulness and a sleep not so permanent, alluding to Cocteau Twins and its sister band Lowlife. "Jamie" ventures into Dandy Warhols/Jesus and Mary Chain territory. The album is heartfelt, and emotional exorcism with earnest, meaningful lyrics. "Safe" has a deeper message to unfold with a spiraling and mesmeric guitar melody; "Closely" has a beautiful and buoyant riff with a clear nod to the guitar work of Johnny Marr, with traces of Sad Lovers and Giants, and Flowers for Agatha strewn about the wonderful composition. The album closes with a remix of the opening track, bookending a very strong debut.
Listen below:
Christie started making solo material in 2019, then spent the chaos of 2020 in the studio reaching deep into his past as a recovering drug addict. With the help of local Memphis artist Ben Ricketts, the album was completed over a year later. The cassette is being issued in a limited edition of 110 by Soft Kill-owned Cercle Social records, and the digital is self-released via Maudlin Jerk.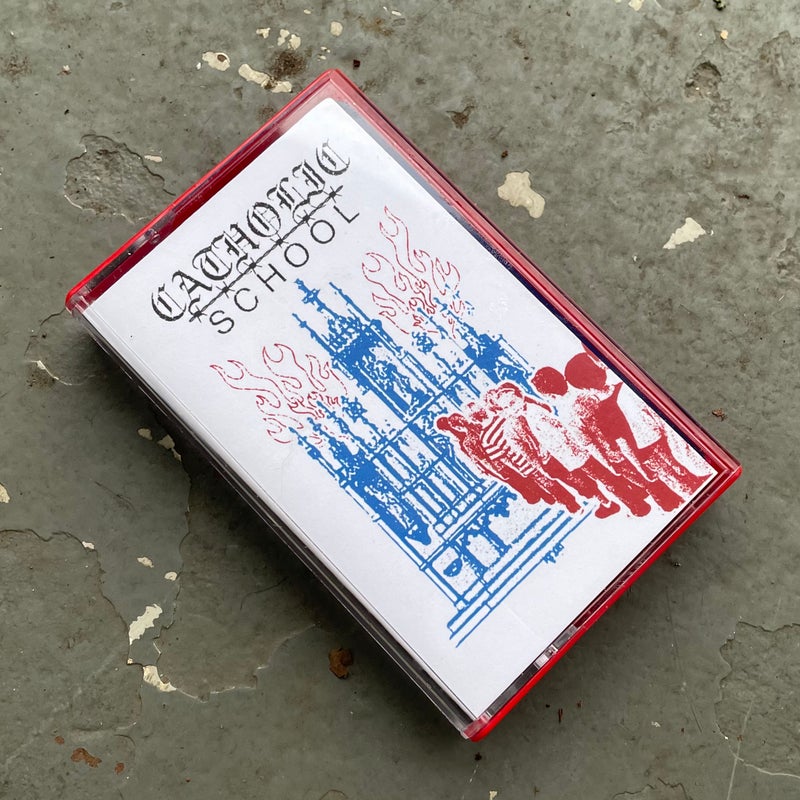 Follow Catholic School: