Twisting into form
Truth inversion, progeny of lies
Preaching to the deaf, dumb and the blind
Spreading fear, suspicions rising high
Subvert us forever watch us die
October Burns Black, the brainchild of The Wake's bassist James Tramel, is a collective of musicians whose members have long and distinguished track records in the dark music scene. While each member comes with his own musical style, the combination is explosive. He is heavily involved in songwriting, promotional activity, and organising the band's gig and tour activities. Their stunning debut Two Worlds Collide is a vicious commentary on modern unrest.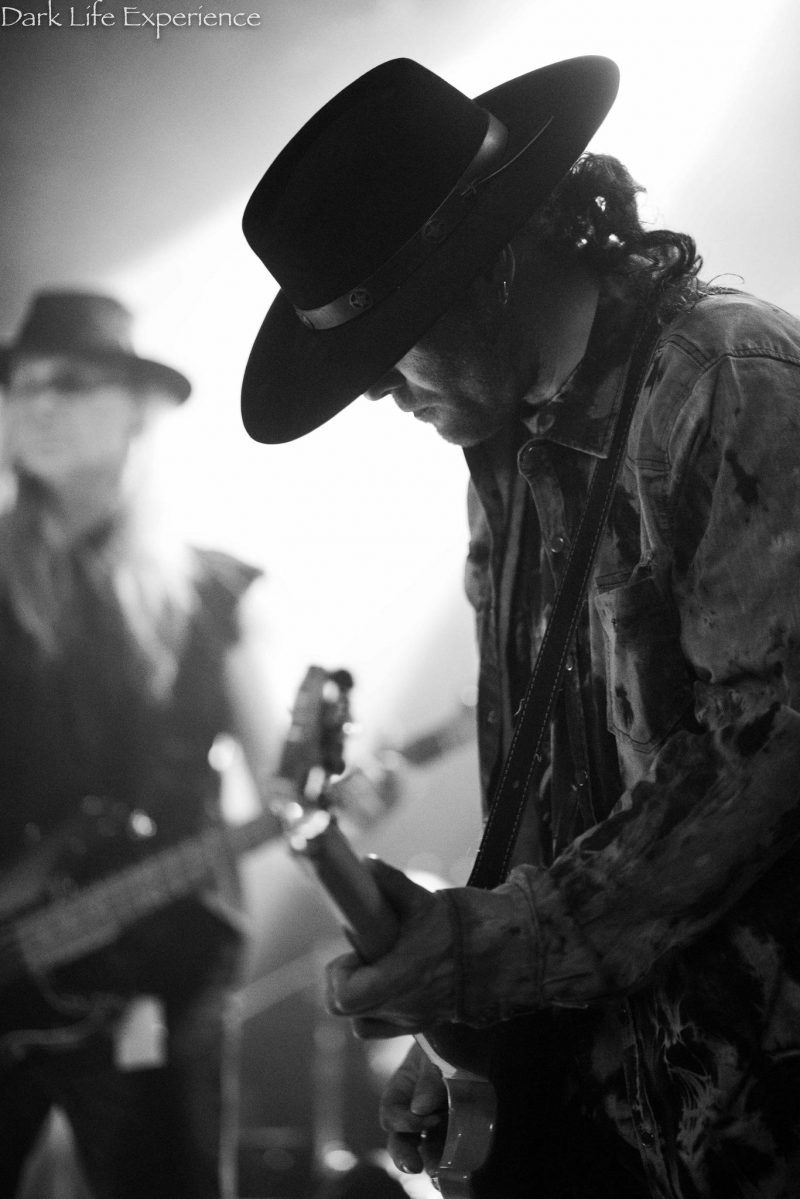 "Two Worlds Collide was conceived, written, and recorded in the death throes of the New World Order," says Tramel. "Characterised by violent shifts in political, economic and societal tectonic plates, the album encapsulates the external and internal friction wrought by fundamental changes to relationships on many planes."
On this album, he is joined by an all-star ensemble of Gothic Rock musicians, including vocalist Rod Hanna (Vox, Return to Khaf'ji), guitarist Lars Kappeler (Sweet Ermengarde), Norwegian guitarist Tommy Olsson (Long Night, Elusive, Morendoes), and drummer Simon Rippin (Grooving in Green, Red Sun Revival, Fields of the Nephilim).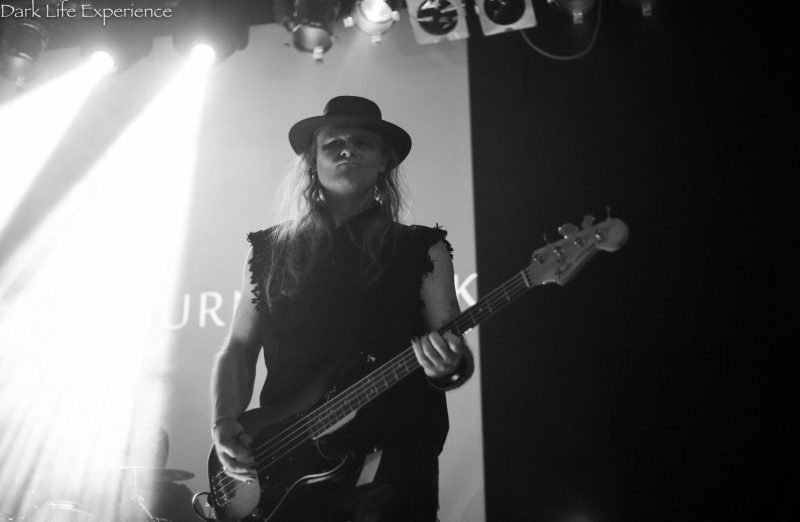 The album kicks off with the searing "Divide and Conquer," a paranoid (or truthful!) gothic rock number with thundering vocals railing against propaganda manipulation in the mass media.  It's a banger, blending the gravitas of Sisters of Mercy with the frenetic playing of bands like Franz Ferdinand. "Black Veil" is about the regret of deception and has that TSOM First and Last and Always era western guitar gravitas.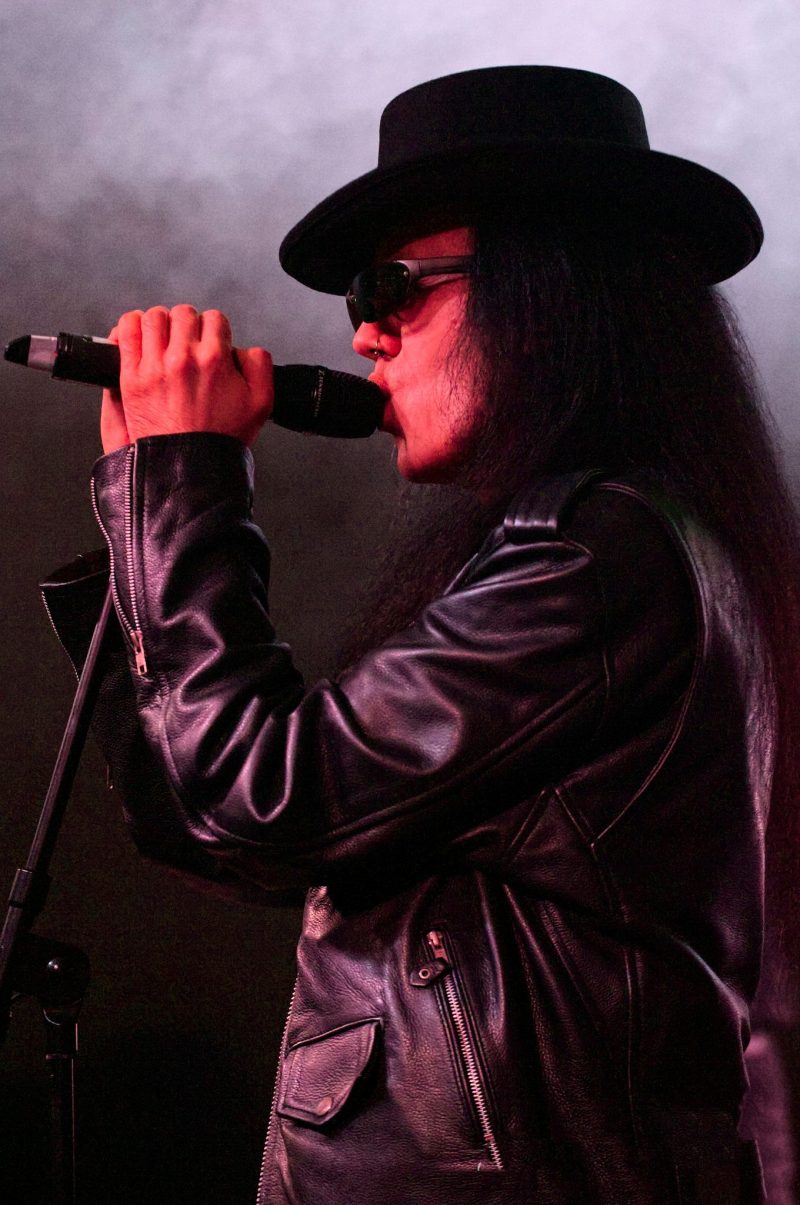 "Tightrope" had a panther-like bassline that segues a jangly acoustic guitar, used as a lead-in for lyrics that address the fragility of a ravaged society. "Regress" uses its dark rock groove to head right back into the frey of the political spectrum, serving as an acid confrontation of the avarice of the über-rich as they destroy the fabric of the modern world. "Fickle" is a sombre dirge that delves into the complex emotions of grief and paranoia.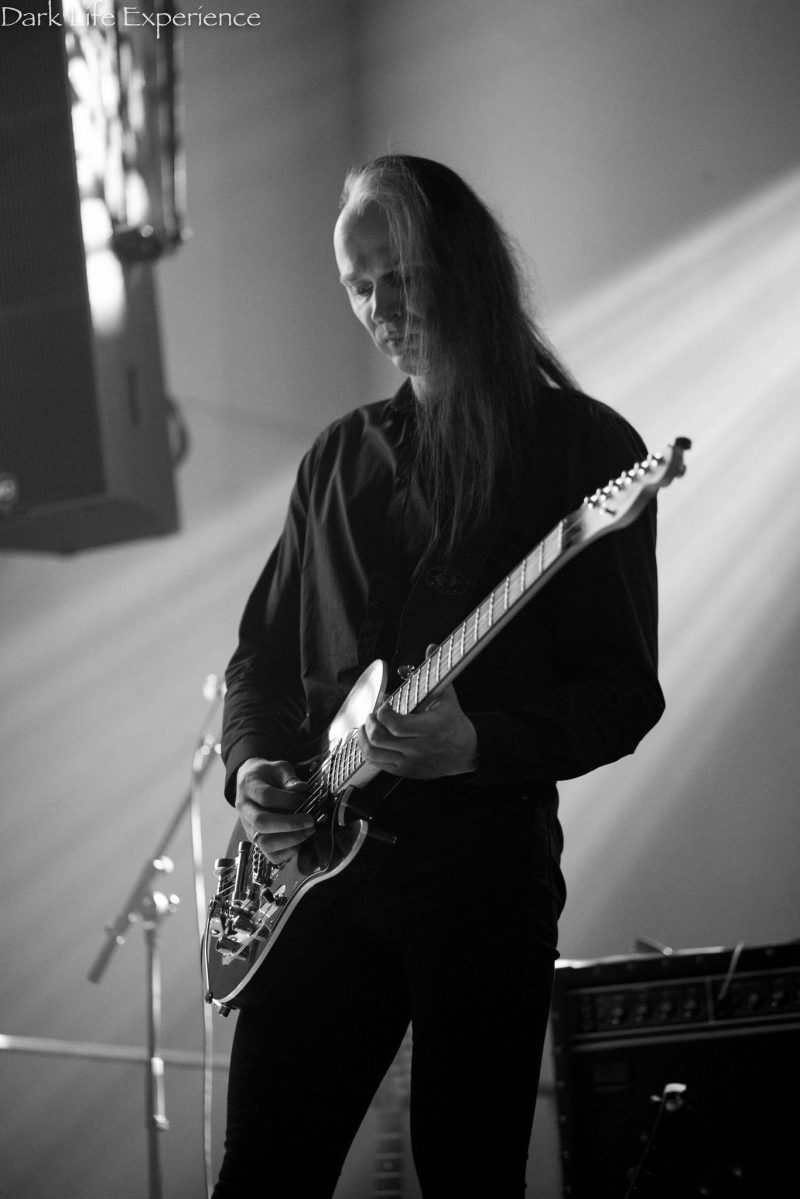 "The Grand Leveller" is introduced by the quavering strumming of guitars that gives way to a galloping journey into a death's shadowy nightmare. "Blind Faith" is an anthem that continues the unrelenting onslaught of Gothic Rock brilliance that resurrects the concept of guitar heroes in the scene. "Condemned" rides on once again like a dark spaghetti western via TSOM and Nephilim, towards imminent destruction and doom.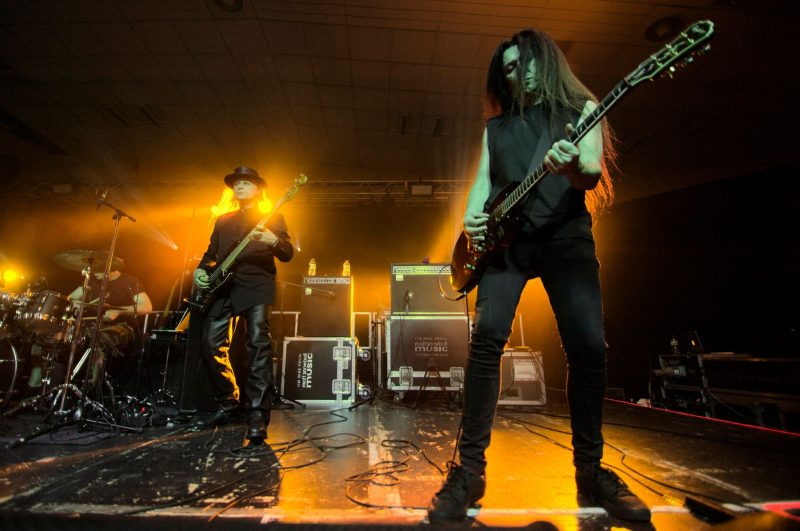 "All I Never Wanted" tiptoes towards darkwave and classic post-punk before the album leans heavily towards the abyss with the melodic title track "Two World's Collide," which closes out the lp perfectly.
Listen to the album below:
The Wake is a legendary gothic rock band from Columbus, Ohio. James Tramel joined the band in 1987, and the group burst onto the NYC goth club scene in 1990 with their 7" vinyl single "Harlot" 1990. After inking a deal with Cleopatra Records in 1993, Tramel was involved in creating their acclaimed debut album, Masked. More recently, The Wake released Perfumes and Fripperies in October 2020.
Tramel and his all-star team of gothic rock musicians that join him in October Burns Black have done something quite remarkable in as much as with Two Worlds Collide, they transport the listener back to that sweet spot between 1987 and 1992, so much so that one can almost taste the snakebite and clove cigarette enjoyed at a pub following a sold-out gig at Shepard Bush Empire in London.
October Burns Black's Two Worlds Collide is out now.
Follow October Burns Black: