Athens, Georgia post-punkers Coma Therapy unleash one hell of a Pandora's box in the guise of their exciting new album, This House Was Built On Terror.
This House Was Built On Terror is a narrative expression of overload and collective discontent, draped in the surrealism of hypnagogia. The structured collection of songs is set within a house that resides in the mental state between consciousness and unconsciousness. Within each passing room, fleeting emotions of passion, guilt, hopelessness, entrapment, and uncertainty are revealed; all the known and unknown influences within the mind colliding together in moments of duress. There are unsettling images, moments of aggression, dreams draped in delirium, far away memories, and moments of glimmering clarity. The end result: My Bloody Valentine meets early Horrors.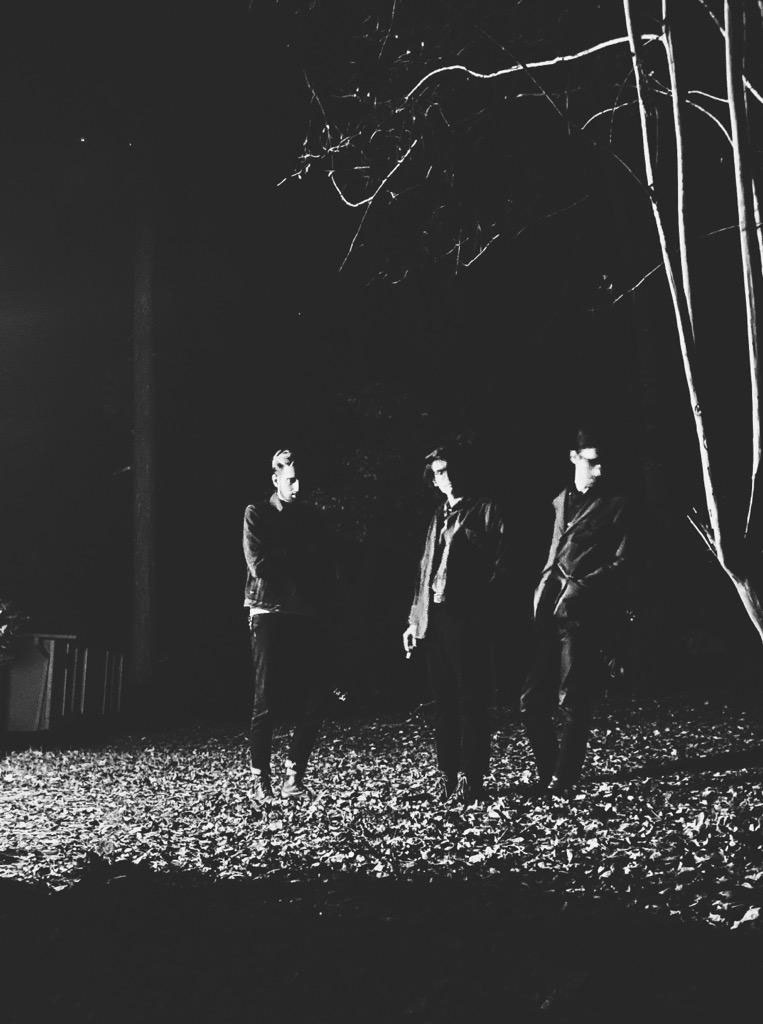 Exploding first with the title song, the listener is enveloped in distortion, dissonance and primal scream therapy, setting the tone for the rest of the album. The plodding, menacing These Doors Will Open For You immediately follows, dragging us down into the dungeon of our minds. It's Really Really Dark Outside moves closer to Bauhaus and Editors territory with its hi-hat percussion and screeching guitar work, an echo chamber of terror. House of Lords moves erratically through the lyrics, like a Killers song given a dose of Benadryl. Delirium has the feeling of such, with echoing, hallucinatory voices lurking behind a curtain of fuzzy guitar work. Walking Down The Steps is a minimalist, cinematic, instrumental nightmare, the perfect soundtrack to a haunted hallway. Foolish Hearts Made of Plastic takes it to the realm of spoken word meets 80s ballad, a poetic venture with a solid hook. There's Nothing To See Here is dreamier, a mind-melting trip through the Black Lodge. Sleep Patterns yanks the listener back into dissonance and post-punk beats, the sound of a sleep terror. The album finishes off with Staring At The Sun, a bizarre Freudian adventure with field recordings, screaming, and earnest cacophony. If you're hoping to soundtrack a panic attack, this is your anthem!
Coma Therapy is here to explode your eardrums and usher you through your Dark Night of the Soul. Listen to This House Was Built On Terror below: