British artist Kill Shelter (alternative artist and producer Pete Burns) and German synthpop outfit Beborn Beton have joined forces on a politically charged effort.
Their brooding new single and video for "In This Place" is a heavy dirge highlighting the tragedy of human trafficking and the misuse and abuse of power. The song is taken from Kill Shelter's new album Asylum, a collection of songs addressing global humanitarian issues such as domestic violence, exploitation, and the plight of asylum seekers…as well as exploring themes of personal disillusionment and mental health.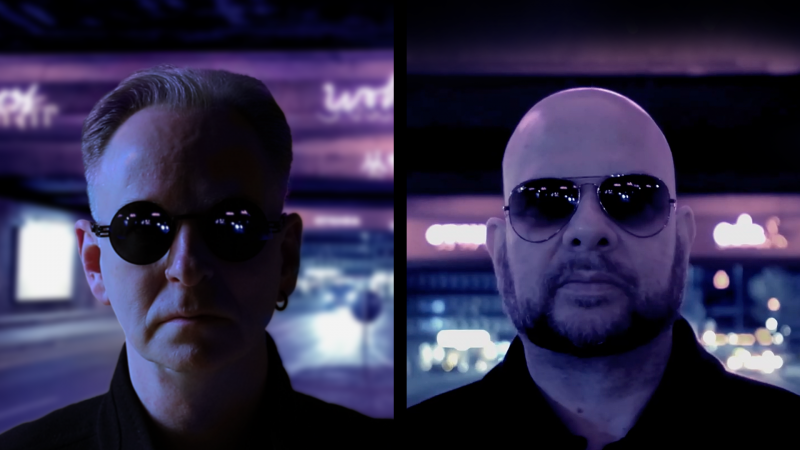 "Thousands of adults and children die or go missing every year whilst seeking refuge," muses Kill Shelter frontman Pete Burns. "The statistics are both heartbreaking and sobering. Extremely vulnerable people are constantly being abused at the hands of opportunistic criminals."
"The dark and menacing nature…is definitely a departure from what people may have come to expect from me," adds Beborn Beton's Stefan Netschio. "It's a deeply emotive song and needed to be treated with respect and sensitivity to get the tone and delivery right. We wanted it to be both accessible and thought-provoking."
Asylum, the second part in a series of collaboration albums featuring like-minded artists from around the globe, includes contributions from Ronny Moorings (Clan of Xymox), Agent Side Grinder, Ash Code, Stefan Netschio (Beborn Beton), William Faith (The Bellwether Syndicate / Faith and the Muse), Valentina Veil (VV & the Void) and Antipole.
The video for "In This Place" was shot on location in Bochum, Germany by Julia Beyer and in Edinburgh, Scotland with post-production by Pete Burns.
Watch below:
"Asylum" is available now on limited edition vinyl and CD and all digital and streaming platforms via Metropolis Records in North and South America and Manic Depression Records in Europe and the rest of the world.
Follow Kill Shelter: