Kansas City's Emmaline Twist weaves a contemporary take on the moods and angular rhythms of post-punk with the texture and ethereal atmosphere of shoegaze. Their wide-open soundscapes and aura of mystery evoke the skies of the prairies, yet bring in the nervous energy of a city on the precipice of disaster.
Now the band, comprised of Meredith McGrade on vox/guitar, Kristin Conkright on bass/vox, Jonathan Knecht on drums, and baritone guitarist Krysztof Nemeth, releases the single Drugs, a post-punk and (hopefully) post-pandemic anthem.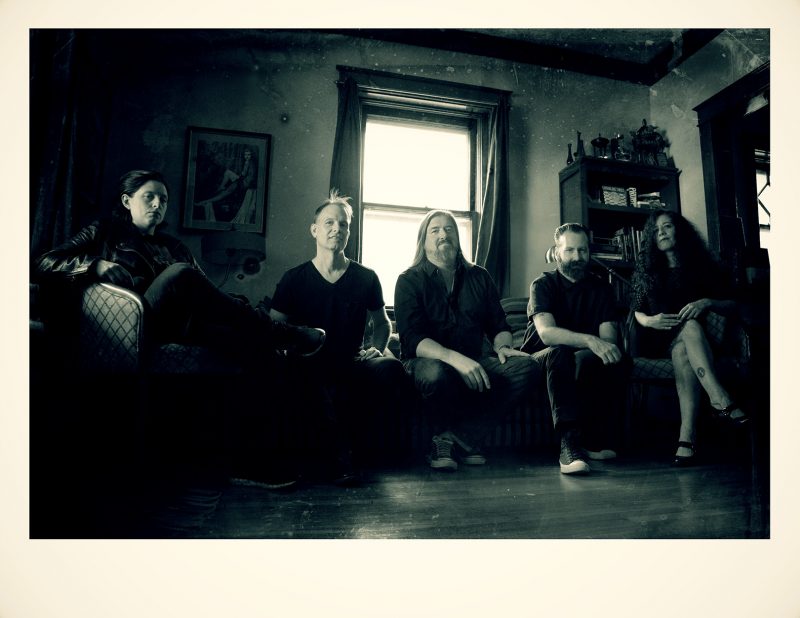 "Drugs is the "feel-good hit of the summer"…with an angular intensity tinged with an aura of optimism that's so needed in these troubled times, says Nemeth. "The video captures this frantic nature that we face today; that need to move, to connect, to be close again…even dangerously close. Then the rush hits, the optimism, the warmth out of the cold, as we venture forward into a new normal…what was once possibly known as 'the real world.' Or was that just the Drugs talking…?"
The song is a child of the 90s, evoking the music of The Dandy Warhols, Pixies, and Black Rebel Motorcycle Club, with strong vocals popping out of the gauze of shoegaze guitar walls. It's a catchy number, capturing the strange chaotic neutral times of altered states in a time of crisis.
The moody, psychedelic video, directed by Matthew Dunehoo at Elk's Pride Pictures, features the band echoing modern-day chaos by playing in a flurry of distorted close-ups and shadows.
Watch the video for "Drugs" below:
Emmaline Twist first emerged in January 2016, releasing their first 7" single on eat.hear.records in July 2017, and their first full-length vinyl album on Kansas City record label co-op Black Site in August 2018.
Find "Drugs" on their Bandcamp page here.
Follow Emmaline Twist: