Joy Division's "Still" was released on October 8th, 1981. In celebration of this milestone, it has been announced the album is to receive a 40th-anniversary special edition vinyl that will be released on February 11, 2022. 
Joy Division, the iconic post-punk band featuring Ian Curtis (guitar/vocals), Bernard Sumner (guitar/keyboard), Peter Hook (bass), and Stephen Morris (drums), recorded only studio two albums before singer Ian Curtis tragically took his own life in May of 1980. 
The compilation album Still was released in 1981 to bridge the gap in the band's catalog, featuring unreleased studio tracks "Something Must Break" and "Ice Age," and non-album tracks such as "Dead Souls' and "Glass".
The album also features a live recording of Joy Division's last ever concert at Birmingham University that included the only live performance of "Ceremony" by the band. Also included from this set is a cover of The Velvet Underground's "Sister Ray", with frontman Ian Curtis' famously stating at the song's close: "You should hear our cover of Louie Louie".
The 40th-anniversary edition of Still will be issued as a limited release with a ruby red sleeve, pressed on crystal clear vinyl. It will be exclusive to New Order's official webstore, and is set to come out on February 11th, 2022.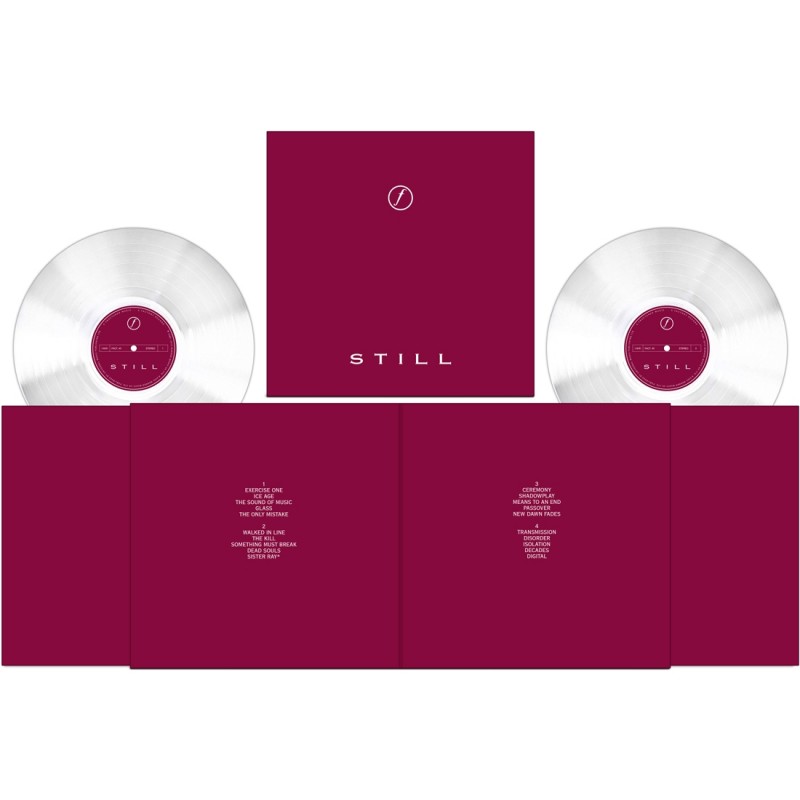 New Order, the band formed from the ashes of Joy Division, whose debut single "Ceremony" was originally featured as a live track on the Still compilation,  recently returned to stage with a triumphant hometown show at Manchester's Heaton Park. Their next gig is set for November 6th at The O2 in London.
New Order will also be celebrating the 40th anniversary of their debut album Movement on November 13th, 2021 by releasing their 'Taras Shevchenko' film to Youtube, which was recorded live at the Ukrainian National Home in New York City on November 18th, 1981, 5 days after the release of Movement.
Additionally, a second series of the official Joy Division / New Order's hit podcast Transmissions: The Definitive Story is also in the works. 
Still Limited Edition Vinyl Tracklisting:
Side A 
Exercise One 
Ice Age
The Sound Of Music 
Glass 
The Only Mistake 
Side B 
Walked In Line 
The Kill 
Something Must Break 
Dead Souls 
Sister Ray 
Side C 
Ceremony 
Shadowplay 
Means To An End 
Passover 
New Dawn Fades 
Twenty Four Hours 
Side D 
Transmission 
Disorder 
Isolation 
Decades 
Digital