And now for something completely different: the neoclassical arrangements of John Fair (Lycia) combines with the distinctive voice and words of poet Youssef Alaoui: together, they are Harlots and Beggars.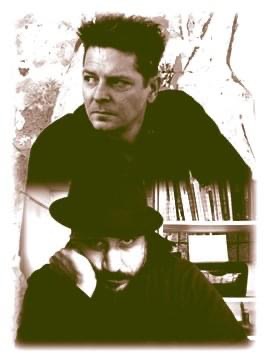 Pillaging sampled orchestral instruments and percussion to weave a sonic tapestry that transcends time, their music evokes images of ancient cities; dying kings, and barren landscapes, clamouring for nostalgia. The duo's love of lush atmospheres and classical music blends exquisitely, providing a compelling soundtrack for the human condition. At once sounding modern and ancient, Harlots and Beggars stirs the emotions and brings the past to the present with the stirring Reach Beyond The Sun.
Reach Beyond The Sun is an ethereal triumph, as is the accompanying video, directed by Lucius Luedtke, which uses sweeping drone footage of various vistas…with haunting apparitions materializing in between.
Watch Reach Beyond The Sun below:
Listen to the track on Bandcamp below, and order the album via Wave Records here.