Italian synthwave duo Sun's Spectrum, comprised of Daniele Iannacone (keyboards, programming) and Livio Caenazzo (guitars, vocals), blends reverb-soaked darkwave, industrial, and Detroit techno elements in their music. Employing distorted synths, melancholic melodies, and deep techno beats, they inject a hefty dose of darkness into their intense compositions.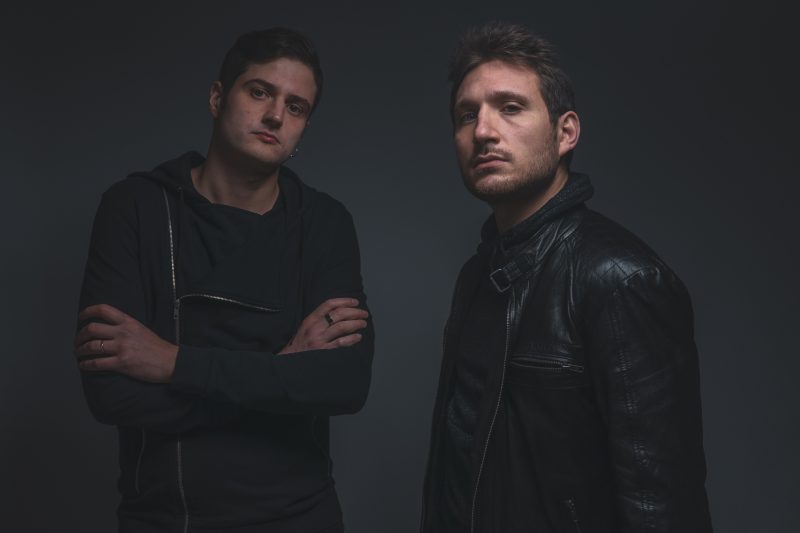 The compelling video for their latest single, Torch#1, utilising aesthetic nods from Balkan and Russian themes, demonstrates a crude representation of situations taken from "the best of the worst of reality."
The video for Torch#1 was designed and created by the Mold Records team. Sun's Spectrum's dynamic synth nightmare pervades this march of malignant images at a rapid pace.
Following up on the singles It Was like Autumn, Elevate and Just a Destiny, Sun's Spectrum released their debut EP in January 2019, followed by the single Fade to Grey. In 2020 the band took part in the 10th-anniversary remix album X by She Past Away. In February 2021 Sun's Spectrum released Don't Chase The Light, a new LP composed of six tracks, with Final Muzik and Mold Records labels.
Watch the cinematic Torch#1 here:
Don't Chase the Light is out now. Order Here.
Follow Sun's Spectrum: