Alternative music legend Chris Connelly presents his tribute album: Eulogy to Christa: A Tribute to the Music & Mystique of Nico. Nico, the muse of The Velvet Underground, was one of the most unique – and misunderstood- female recording artists of the 20th century.
Initially planned as an album of ten Nico covers, Connelly ultimately decided to write some additional compositions, spanning the gamut of her life: from her first Jimmy Page-composed single and her time with The Velvet Underground to her intense solo recordings up until her death. In the song, Connelly follows her from Berlin to New York via Paris, Ibiza, and Rome, then back through Paris, London, Edinburgh, Manchester, and up to her tragic death in Ibiza.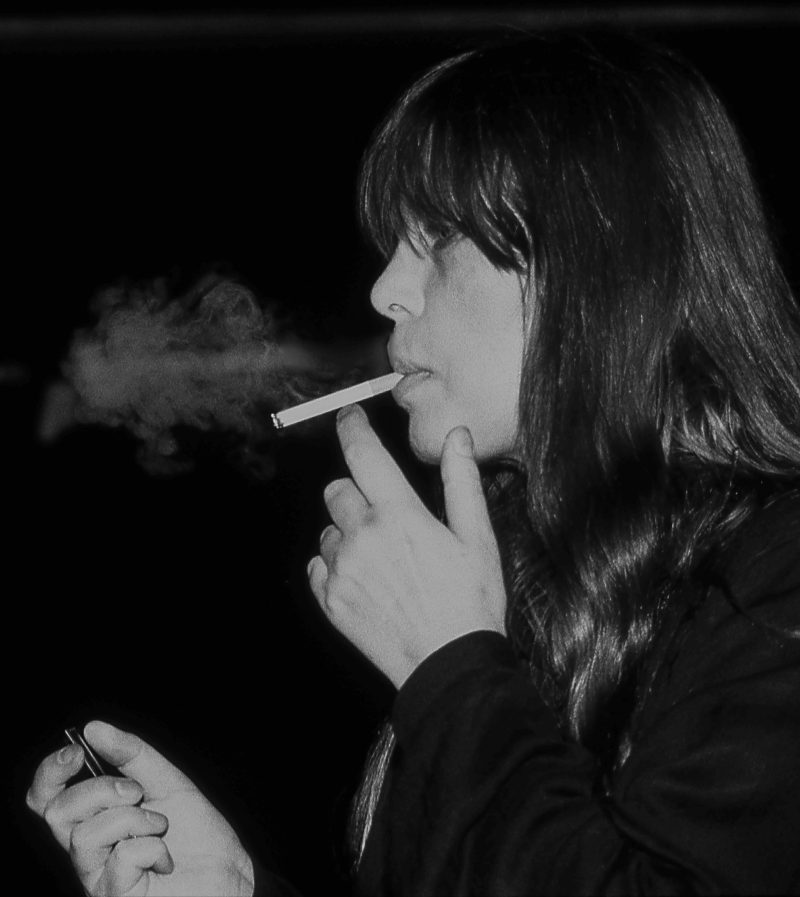 This follows "Ripcord, Ripcord," which Connelly wrote surrounding a little-known detail about Nico's life – her sexual assault by a military officer while she was a teenager holding an administrative position for the US Army. This incident and the trauma of being in the rubble of post-war Berlin would inform the rest of her volatile life and contribute to her haunted spirit. The album was, in part, inspired by the book You Are Beautiful and You Are Alone by Jennifer Otter Bickerdicke.
"Ripcord, Ripcord"
"Eulogy to Christa" is a labour of love, empathy, sadness, acting, and channeling the dark corner of rock inhabited by the Velvets and their peers. Now based in Chicago, this album purposefully adopts the personas of Nico, Lou ReedandJohn Cale – even Andy Warhol makes a cameo. Via Margutta is reinterpreted as if the ghost of Bowie himself channeled through him, and rearranged the track as a B-side to Blackstar. It's an ambitious take, and perfect for spooky season: a musical seance starring all the people 'famous below 14th Street.'
Connelly presents the new video for "Femme Fatale" created by Iain W. Mutch / Walkerandwilliam in Scotland.
In the dreamy, brilliantly shot video for "Eulogy to Lenny Bruce," Connelly works as a spiritualist through song, not only lamenting the titular legendary comedian, but channeling the sonorous baritone of Scott Walker, crafting a melancholic mood as a melange of imagery such as ashtrays, notebooks, gravestones, and the gliding of a needle on a record, pass along the frame.
On this album, Connelly worked with producer and long-time collaborator Chris Bruce, (Bob Dylan, The Waterboys). The colossal 24-track offering is out now via Shipwrecked Industries in the USA and Easy Action in the UK.
This record may startle or confuse those expecting something culled from the classic Wax Trax! catalog. Here Connelly cavorts among the ranks of Bowie, Cale, and Walker, which perfectly suits a record honoring the icy vampiric German chanteuse Nico.
Chris Connelly has been creating for circa 40 years. Since his days with Fini Tribe in Edinburgh, Chris Connelly has over 20 solo releases. He frequently collaborates with other musicians, including notable projects like Ministry, The Revolting Cocks, and Pigface, while contributing to newer ones such as Cocksure and The Joy Thieves.
As of November 11, Eulogy to Christa is available via Bandcamp, as well as Apple Music and Amazon. The CD version will be released on December 4.
Listen to the album below:
Follow Chris Connelly: