New York City, at Studio 54
We were both strangers to each other
You were dancing gracefully all by yourself
And I was sitting all alone
Looking at the most beautiful man I have ever seen
Camlann, a dark disco duo from Jakarta, Indonesia, return with their third album. Train to 86th Street. Serving as Camlann's love letter to the golden age of disco and funk that flourished in the late 1970s, the concept album title itself is taken from the Brooklyn street where John Travolta walked down during the beginning of Saturday Night Fever. (Anyone else craving TWO slices of Lenny's Pizza?)
Formed in early 2019, the band is now pared down to the duo of Ony Godfrey on vocals and Fauzan Pratama on Synthesizer. Train to 86th Street is the first release from Camlann following the departure of their bassist Bayu Triyudanto.
Camlann's modern interpretation and dark approach to the days of Fear City take centre stage as they move into a realm of dark disco, funk, and 70s soft rock. Camlann's usual trad-goth sound has been reinvented: the result is a gothic disco sound that captures the character of both the band and the Kojak era. Their eclectic influences include Sylvester, Grace Jones, Depeche Mode, and Xmal Deutschland, and alternative electronic artists such as Saâda Bonaire, Kraftwerk, YELLOW MAGIC ORCHESTRA, and Руся. For a surprise twist, a few tracks in this album even borrow shamelessly from Fleetwood Mac and Elton John.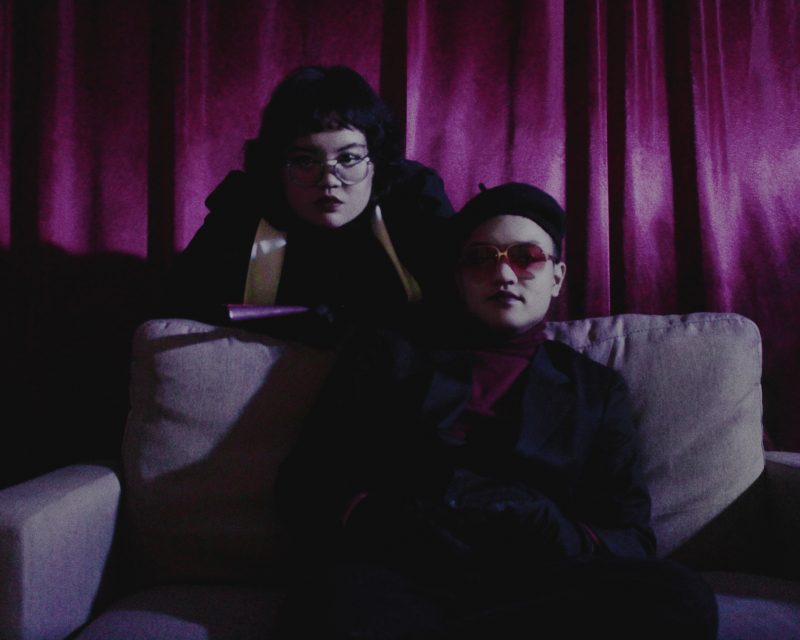 "Midnight Euphoria" is a bizarre banger, with Ony Godfrey recalling a seedy night in Studio 54. Perhaps she was there in a past life, half-remembering a benzo-fuelled night of passion with a mysterious prince? "Charming Deceiver" is a slow ballad admonishing a very bad wolf. Sebastian moves back into vampiric disco, as Godfrey's bold, abrasive vocals bring to mind Nina Hagen and Lydia Lunch.
"Sebastian (A Reason to be Alive)" is awash in iridescent 80's synth reverie with some of the medieval melodic structure found by early Spandau Ballet, This compositional choice is juxtaposed perfectly with some aforementioned Stevie Nicks via Fleetwood Mac grooves on tracks such "Back and Forth to Manhattan", cementing the album as one of the most creatively distinct to come out this year.
And with their series of accompanying videos, Ony Godfrey and Fauzan Pratama serve up the decadent vintage glamour and nostalgia inspired by Saturday Night Fever, Studio 54 documentaries, and fashion shows by Claude Montana and Thierry Mugler, and Serge Lutens' makeup and photographs for Dior in the 1970's.
Watch the clips below:
Camlann released their first two albums under the German Darkwave label, Cold Transmission Music. Their debut album, The Forgotten Lost Fragments was released in 2020. Less than a year after, their sophomore album Circa 1983 was released.
Order Train to 86th Street here
Follow Camlann: