I CANT HEAR CASSANDRA (ICHC) is the Italo-adjacent dance project of Vanessa Rae Robinson of Sacred Skin, who, under her solo guise, conjures sexy old-school disco grooves that evoke the glitterball fantasies of the late 70s and early 80s.
Describing herself as "unapologetically femme and libido-driven," her debut single, "I Need It," is out now on all streaming platforms. Sounding like the sonic child of Giorgio Moroder and Madonna, the synthpop plea is a libidinous tribute to unrequited love.
I CANT HEAR CASSANDRA manifested the song as a daydream at the gas pump: "if they can't hear me, I'll make them listen." The charmingly seductive dance track addresses the fear of rejection; a sexually-charged banger about coitus interruptus.
The accompanying video, an ode to 90s Filipino "B" films and perceived sexuality, was directed by Patrick Lascu. It depicts a woman on the prowl – meeting someone, and losing out due to the protagonists' inability to take off their masks. This, in turn, perpetuates the cycle of never getting what — or rather who– she wants, yet she joyfully revels in her own autonomy and sensual pleasure.
Watch the video for "I Need It" below:
I CANT HEAR CASSANDRA, also known as Vanessa Rae Robinson in the "real" world, cleverly disguises the depth of her words with Italo disco-inspired arpeggios created by her producer Zevastated, and aggressive harmonies by Primal Wound.
Listen to "I Need It" via Spotify below:
Though her origin story has yet to be unearthed, some speculate that her beginnings are actually quite humble. One myth suggests that she was sent from Manilla Bay to San Francisco Bay after she forced a priest to question his sexuality. Another suggests she was beamed down to Earth to play the role of "girl synth and bass player" in the LA band Sacred Skin. The only thing for certain is that she's "sick of waiting for the fucking man," both literally and figuratively.
"I will continue to self-release tracks until a sugar-fairy-granddaddy decides to buy me a label. On an island. With zero kids," she gleefully states.
Follow I Can't Hear Cassandra: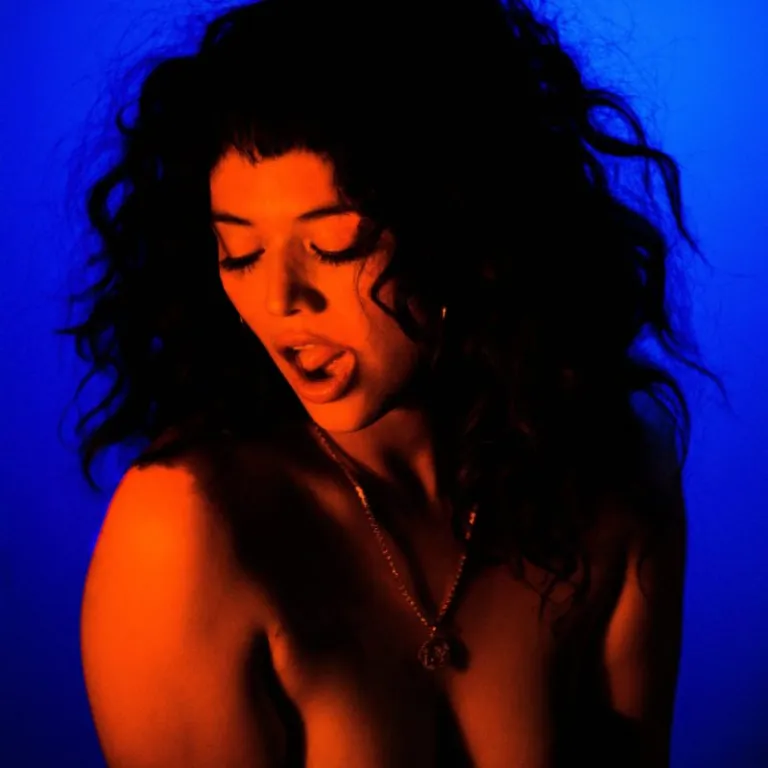 Photo credit: AJ English