"The sun is burning my eyes away,
it's running through my blood
so I can't see a reason to stay"
The setting: Hamburg, Germany. The music: psychedelic, melancholic jangle pop. The band: Deep Dyed, whose brand new single "Dracula Force" has just been unleashed to the world.
Embarking on a charming six-minute escapade to a realm where fantasy and reality intertwine intricately, we are treated to the glimmering strumming reminiscent of Belle and Sebastian, the raw energy of 60s garage music akin to a Nuggets anthology, and touches of late 80s college rock echoing the spirit of Camper Van Beethoven, Man Or Astro-Man? and Shadowy Men On A Shadowy Planet. Yet, amid this mesmerizing soundscape, don't be ensnared by the captivating playfulness. Hidden within the lyrics, a more sombre theme unfolds.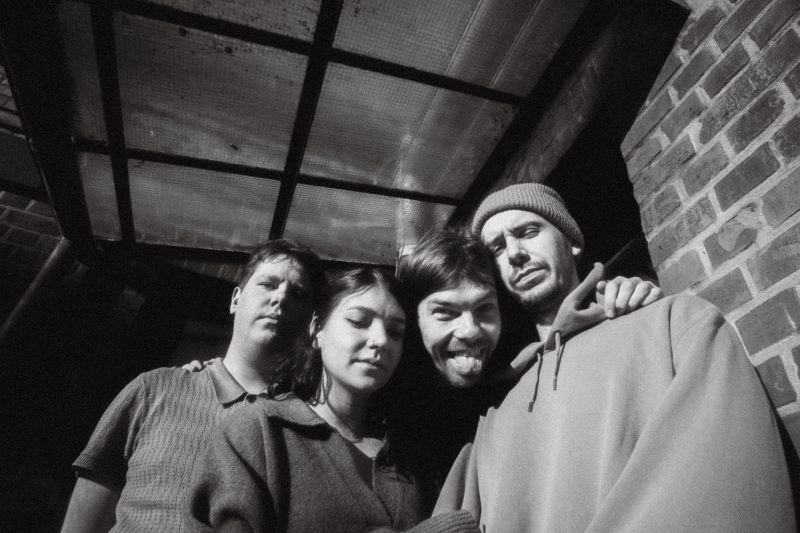 Using the metaphor of vampires to depict toxic relationships, the lyrics of "Dracula Force" capture the struggle to break free from a perilous, abusive circumstance – a task that often feels dauntingly impossible. This subtle darkness infuses a profound depth into the track, an intriguing contrast against its dreamy instrumental backdrop.
You can do it with the power of thought to open doors to other worlds and escape from the moment, they assert. Be it a daydream or an actual jailbreak, anything is possible. Even for vampires!
The brilliantly bizarre music video for "Dracula Force," directed by Luca Zimmermann and impressively shot in its entirety on iPhone, marks the completion of a captivating trilogy that began with Marf Mabo's visualizations for "Memory Starts to Bloom" and "Rush." The screen becomes a theatrical setting for mystical beings to occupy, their cosmic battles taking place amidst the eerie expanse of the forest, ultimately leading to a stirring showdown in the formidable fortress of an infamous count. Here, the boundaries between the tangible world and the ethereal dreamscape blur, seamlessly fusing together. As the video concludes, one is left to ponder – was this enigmatic journey merely a dream?
The album Unmade Beds will be released on May 26, 2023 on the Hamburg label La Pochette Surprise and will then be available on all popular streaming platforms. The LP is limited to 300 copies and comes on blue eyeball-colored vinyl. Bite into yours here:
Tour dates:
02.05.2023 Hansa 48, Kiel
24.05.2023 Healthyland Festival, Hamburg
22.07.2023 BOOTsWagen Café, Hamburg
Follow Deep Dyed: