Another chase leaves your trace
Gave your soul, light is blurred
Greek synth act Paradox Obscur have unveiled their video for "Wild Silk", a pulsing dark disco track featured on their latest album Morphogenesis.
The duo of Toxic Razor and Kriistal Ann converged in Athens, Greece in 2014 Paradox Obscur in early 2014. From the start, their uncompromising ethos was to record their old-school electronic music in real-time, utilizing vintage synthesizers and drum machines to create an authentic analog sound that permeates the atmosphere with a haze of 80s dance nostalgia.
This translated perfectly on stage, with the band receiving acclaim for their mesmerizing live performances across the European continent, prompting even the most traditionally stoic audiences to dance along to the entire set of dark synth beats overlaid with Kriistal Ann's distinct vocal quiver.
With their uncompromising music, Paradox Obscur captivated European audiences with releases issued by British label Peripheral Minimal as well as the German label Young & Cold Records. Their reach eventually crossed the Atlantic and the band were signed to Metropolis Records, who issued the collection entitled "Singles & Rarities" as their US Label debut.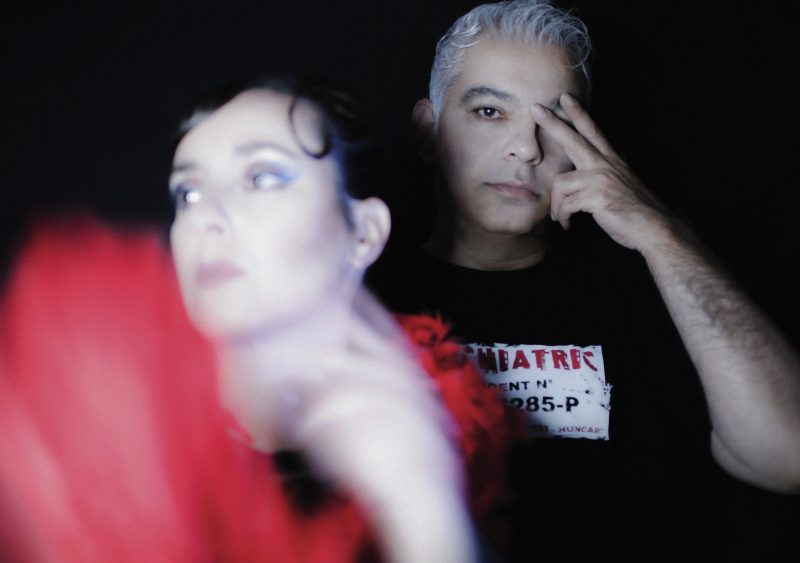 The band's fifth studio album Morphogenesis is a thematic and existential journey that is described as: "a gateway into the virtual world of illusion, one that modern man has appropriated and irrevocably strives to keep as an extension of his physical being that is lost in a constructed contentedness."
All stages of life are unraveled through the narrative thread expressed via each song on "Morphogenesis," and the album's latest single "Wild Silk", which accompanies the LP's release, is both frantic and hypnogogic, straddled between darkwave and old-school Euro disco.
The beautifully shot clip for the song, courtesy of  Pavel Vishnevsky perfectly fits the pulsing angst of the music. Resembling a cyber-punk fever-dream, the video sees the protagonist played by Nathaniel Oks seemingly having his own Philip K. Dick moment where both reality and his own humanity are brought into question.
Watch the video for "Wild Silk" below:
Morphogenesis is out now via Metropolis Records.
Follow Paradox Obscur: