Ich möchte ein Eisbär sein im kalten Polar
Dann müsste ich nicht mehr schrei'n
Alles wär' so klar
Swiss post-punk and Neue Deutsche Welle giants Grauzone are about to celebrate a milestone in 2021 as their synth-infused cult hit Eisbär turns 40. As many of us brace for a massive snowstorm during a pandemic, the lyrics, windy synth howls, and frantic sax outro still resonate deep in our psyches. If still waters run deep, frozen ones cut to the bone.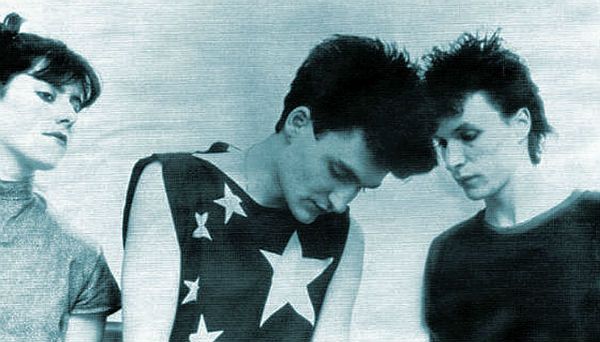 Grauzone formed at the end of 1979, when drummer Marco Repetto and bassist GT left punk outfit Glueams to join forces with Martin Eicher (guitar, vocals, synthesizer). Martin's brother Stephan (guitar, synth), Max Kleiner, and Claudine Chirac (saxophone) supplemented the group in live appearances and recordings.
Frustrated with the uniformity punk had become, the band sought inspiration from blossoming post-punk acts. Martin Eichner brought his considerable influence from his NYC No Wave connections to the table. Repetto reflected upon their collaboration in an interview: "I had spent a couple of months in London and discovered a new fascinating vibe. I was seeing bands like Siouxsie and the Banshees, The Psychedelic Furs, Cabaret Voltaire or Fad Gadget, full-on electronic…When I returned to Bern, my mind was set to do something fresh." Eichner's enthusiasm pushed them even further artistically.
.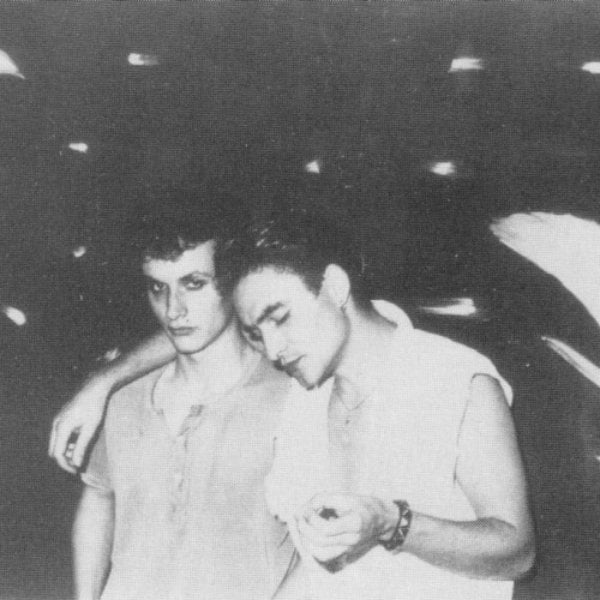 The song roughly translates from German to "I want to be a polar bear in the cold Polar. I wouldn't have to cry any longer, and everything would be fine." It's a similar sentiment expressed by In Heaven by David Lynch/Peter Ivers, but with a danceable backbeat beloved around the world. In further Lynchian fashion, the origin of Eisbär came through the astral plane. "The lyrics were inspired by a nightmare Martin had where, he saw talking polar bears on the walls," Repetto said in an interview. "It was also a farewell to the old punk days, musically, we were becoming more ambivalent. Something fragile was taking its place, something more delicate."
Watch a promotional video for "Eisbär" below:
"Eisbär" was recorded at Sunrise-Studio in Kirchberg. After a few false starts, and a desire to break away from sounding too much like The Cure, the pressure to change gears birthed a new sound entirely.
Eisbär resonated strongly with non-conformist youth and a Swiss counterculture increasingly frustrated by the never-ending Cold War and the myopic Swiss bourgeoisie in charge. Eisbär sold over half a million records as a result. It's forty years later, and nothing has changed…except the increasing peril of the Eisbär itself.
Grauzone recorded an English-language version (Polar Bear) of the song in 1982, which was first released in 2010 on the double CD Grauzone 1980-1982 Remastered. The German version, however, is much more effective.
Unfortunately, Grauzone's creative output fizzled quickly when its members realised the pressure had gotten to be too much and creative tensions increased between them. After ten concerts, four singles, and one album, Grauzone called it quits by the end of 1982. Repetto went on to perform in Missing Link and Eigernordwand, and eventually became a key producer for the burgeoning techno movement in Switzerland.
Eisbär's unique sound left its mark; you can hear its echoes in bands like The Horrors, particularly on the track Scarlet Fields. There's even a bumpin' 1997 trance cover of Eisbär by Groovezone.
A 40th-anniversary 12-inch vinyl release of "Eisbär" is out now, along with the b-sides "FILM 2" and "Ich Lieb Sie", as well as a Maxi single of the track "Raum".
Grauzone is also releasing a limited edition 40th anniversary box set, now available for pre-order.
It includes:
Grauzone Album Reissue – Gatefold Double LP / 180g Vinyls / Special "Xeroxed" Edition Artwork on Heavy Inside Out Paper
With the original album from 1981 + ALL additional songs from Grauzone's discography, sourced from the original reels
Liner Notes by Swiss music historian Lurker Grand
Insert with lyrics from the original album
Grauzone LIVE LP
Concert at Gaskessel in Bern, Switzerland, recorded live April 12 1980
Never-seen-before Artwork by Stephan Eicher
80-page Fanzine
The history of Grauzone by Lurker Grand
Never-seen images
Artist contributions by Christian Marclay, Genesis P-Orridge, Sylvie Fleury, John Armleder, Maurizio Cattelan, Olivier Mosset, Gregor Hildebrandt and many more
Grauzone poster
60x90cm replica of Spex (Bern) concert flyer (October 25 1980)
The band are also reissuing a regular version of their Grauzone album on Double LP, CD, and digital, as well as selling Grauzone t-shirts, sweatshirts, and hoodies.
The Grauzone reissues (limited box set and regular version album) will be in stores worldwide on March 26th, 2021 through WRWTFWW Records.
For more info go here.