Sicilian multi-instrumentalist and producer Gioele Valenti (Llay Llamas, Herself, Josefin Öhrn + The Liberation) is a key figure of the European underground music scene. Now, he brings us Walk The Line, a ghostly new offering from his genre-defying outfit JuJu, from their fourth "occult psych" album, La Que Sabe (Weird Beard Records)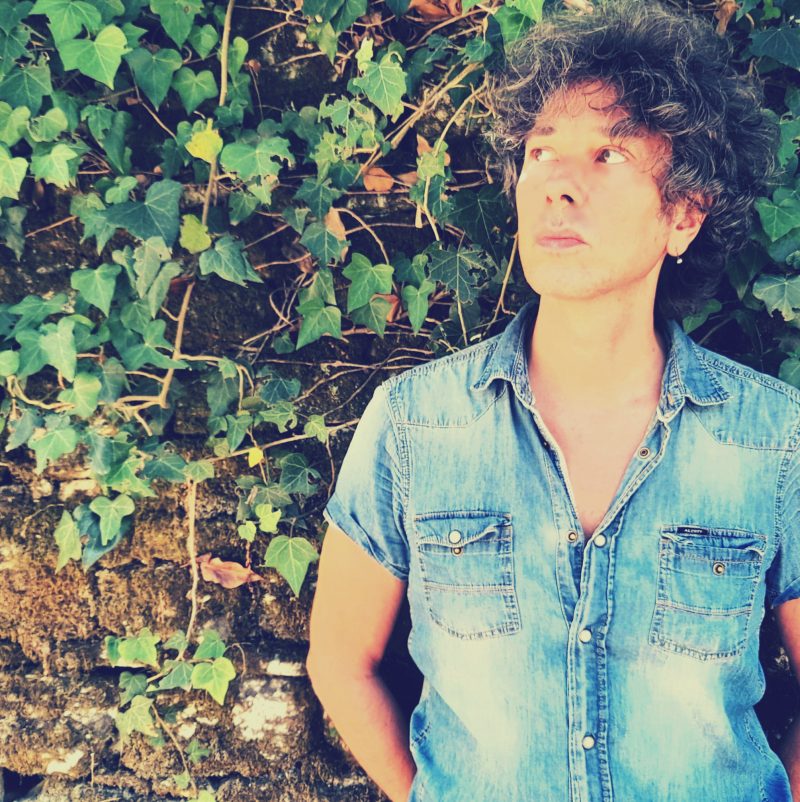 The comical yet deeply poignant video for the track revolves around a "newly spawned" ghost who dwells in the empty liminal space just beyond the veil. Is he aware of his death yet? Where is everyone? What does the transient soul do when they discover they are unable to physically interact with their loved ones?
'Walk The Line' is a hymn to joy after despair, a palingenesis that comes from overcoming a barrier, beyond which the world ascends above matter," Valenti explains, noting it was inspired by the Vedanta tradition, which speaks of the veil of Maya, the illusion of time and action.
Watch the video for Walk the Line, directed by Sergio Angot (with Heather Murphy),  below:
La Que Sabe is rife with the wisdom energy of the Crone. Translated to "she who knows," this is the realm of the Great Mother, The Strega, The Mater Obscura. The title explicitly conjures imagery bound to the Mediterranean Sea and lands, Earth magic, and the Mother goddess across the world. The cover shows a KAPALIKA, a Hindu monk who follows the doctrine of the "Left Hand Path," the transmutation of negative energy into more desirable qualities to merge the darkness with the divine.
La Que Sabe marks an evolution from JuJu's signature psychedelic sound established in their previous releases, making a return to their origins and embracing more "western" imagery, combining post-punk, shoegaze, darkwave, industrial, synthpop, and EDM. Sonically, however, JuJu has retained the mystical knowledge and experience gathered in their previous wanderings. The result is an infectious vibration that invites sacrilegious disco rituals with shoegaze guitar.
Walk the Line is featured on Juju's fourth studio album titled LA QUE SABE, out now via Weird Beard Records.
Follow Juju: