Germany's XTR HUMAN has announced their forthcoming new album, entitled G.O.L.D, which will be released on 11 June via Braid Records.
XTR HUMAN, which began in 2012, is the solo project of Johannes Stabel, who hovers in the sonic realm somewhere between coldwave, EBM and post-punk. Now performing in German, Falco, and Arnold clearly come to the fore as XTR HUMAN's references, riddled with dystopic ethereal sounds, lofty synth harmonies, powerful bass lines, and piercing vocals.
The event promises to be a spectacle. DJ Clarissa and Clarisse will be there with the fines EBM / techno; Yamie Spechie will serve as premiere host for this event, and DEVOTION will be there for lights, sounds, and location.
To officially open the album's pre-order, the whole album will be presented as a live performance in advance on 17 April 2021.
Joining Post-punk.com will be Darko, GOTHICAT festival, Out From The Shadows Festival, and The Dark Eighties.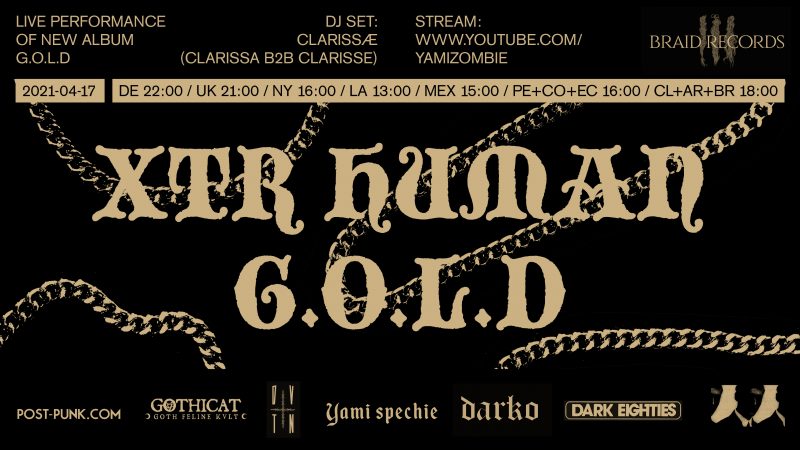 For more information, check out their Facebook here.