Addressing the horrors of climate disaster, Darkwavers Ill Humans bring forth a powerfully bleak new song: "Ecocide".
The theme was originally conceived in the late summer of 2019 as news outlets reported on the devastating Amazon wildfires. "The story became even more personal when a huge part of Siberia, a region in Russia I originated from, was burning to an even greater extent," says Ill Human's Arvid Arays. "The song is simple, and so is the message – we have to stop the careless treatment of our planet, and realize that we will be the first to pay the big price."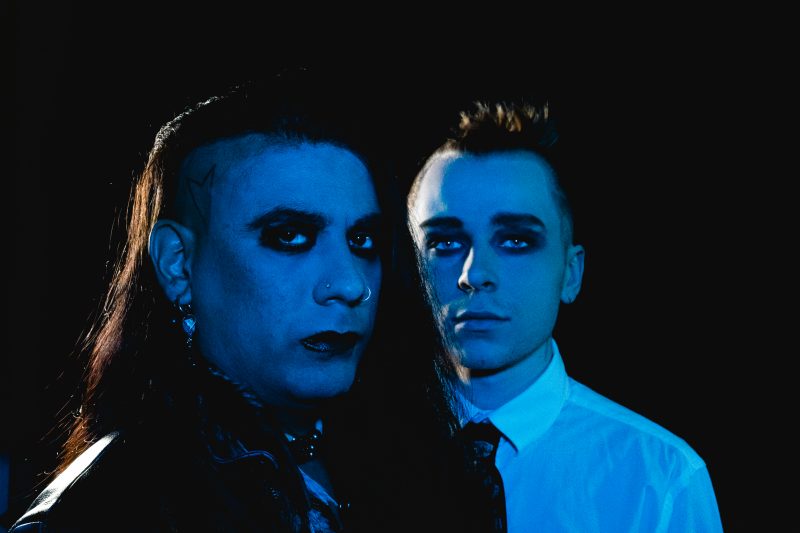 To demonstrate the commonality that all humans must face these consequences, the band belted out short passages in three different languages. "Hopefully it hits home," they muse. The dark, menacing bassline and eerie synths bring to mind The Fall and Killing Joke with the fast-paced element of The Associates and the earnest, bleeding-heart compassion of Nina Hagen and Lene Lovich.
The song was shared with the band's friends, Sultan and Sebastian, who were looking for a meaningful creative collaboration. The video, which they dub "post-punkalyptic," was finally shot earlier this year with the help of an amazing crew.
"We hope it evokes change, even on the smallest of levels," the band concludes.
Watch the video for "Ecoside" below:
"Ecocide" is the first single off the band's upcoming debut full-length, scheduled for the end of 2021. The Disruption of Binaries, their original EP, will also see an enhanced and extended tape release in the near future.
Order "Ecocide" via Bandcamp and stream here.
Ill Humans perform live tonight (September 10th) in San Diego, with Twin Tribes.
Follow Ill Humans: