NYC underground synth artist Zachery Allan Starkey has unveiled his video for the title track his new album's FEAR CITY, his second collaboration with Bernard Sumner of New Order, following the anthemic club track "Force", released earlier this spring.
"Fear City" combines Starkey's evocative songwriting and synthesizer playing with Sumner's innovative production and instrumental work. Together, the resulting collaboration pushes both Starkey and Sumner into new territory.
"That's my nightmare, that's my dream, barely living…thriving in the chaos in between," Starkey sings, documenting life in New York City during the current COVID-19 pandemic and economic collapse. Sumner matches Starkey's lyrics and melodies with some of the darkest electronic instrumentation work of his career, recalling his time in Joy Division. "Fear City" is a song firmly rooted in the present.
The album FEAR CITY sees Starkey combining techno, electro, post-punk, synthwave, disco, and punk to create an urgent, panoramic soundtrack to contemporary New York City, capturing decadent Brooklyn nightlife, current economic collapse, the COVID-19 pandemic, ever increasing political/social chaos, and the opiate epidemic over 14 diverse and beautifully produced tracks. FEAR CITY follows the internationally acclaimed release of four ZAS singles, the ominous and prophetic "No Security", symphonic techno odyssey "XXX", anthemic club track "Force (ft. Bernard Sumner), and the darkly powerful "Fear City (ft. Bernard Sumner)", all of which saw critics comparing Starkey's new work to electronic music pioneers Giorgio Moroder and Patrick Cowley. Taking the title from a 1970's nickname for New York City, Starkey's FEAR CITY is an album firmly about the present and looking towards an increasingly dystopian future.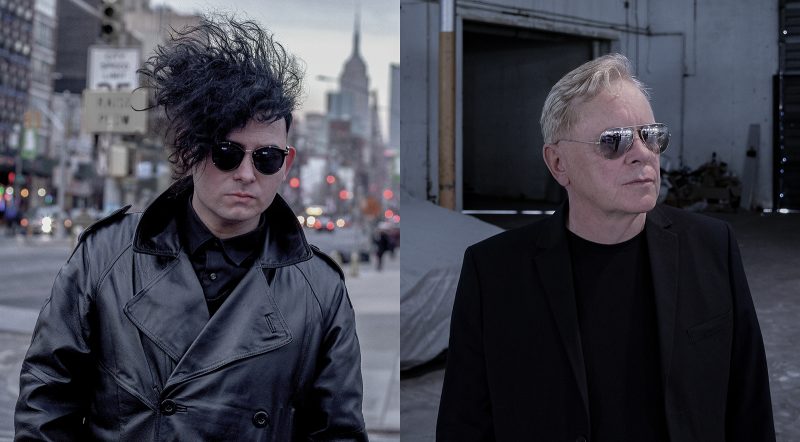 Starkey talks about the process of making "Fear City" with Bernard Sumner:
"I wrote 'Fear City' about Brooklyn's late night after hours scene, and people who deal with dead end jobs, low pay, and a sense of hopelessness by heavily indulging in vice. I have spent considerable time in this world, I have been one of these people, and 'Fear City' is about being trapped in this cycle, a reality for many. 'Fear City' is about how COVID-19 has crippled New York's economy and morale. It is the key song on the album, because it brings together the themes of New York nightlife with current international economic/political fears, and the Coronavirus pandemic.
I think Bernard's work on 'Fear City' is fantastic. Bernard really nailed the vibe of my song with his production and synth work, he took my original instrumentation and melodies, and he made them even darker and more intense with his own playing. I then revised my parts of the song to creatively match what Bernard had done. I think we inspired each other to get more experimental. I'd been trying to nail the right tone for the lyrics, and when I heard how Bernard evolved the track musically, it put me in the right spot emotionally. I sat down and revised the lyrics and vocal parts in one go, then upped the effort on my synth parts. Bernard and I found a very cool musical synchronicity on 'Fear City', I think we made something special."
On working with Zachery Allan Starkey, Bernard Sumner says:
"Like me, Zachery originates from a post-industrial landscape of urban decay and forgotten people, which once thrived and brought great wealth to both our nations. In my case in Manchester, England, the favour has not been forgotten, and it is now a thriving City again. In Zachery's case, the industrial heartland of America still sleeps, waiting for the men who reaped the profits to remember the people they left behind.
Zachery's passion for creating music led him to buy a one-way train ticket to New York City, leaving behind the working-class existence he grew up in Columbus, Ohio. He arrived in NYC with no job or connections. Ten years later, he's ensconced and well known in the music and club scene in Brooklyn, which plays a large part in his life. Zachery independently releases his own records, and is dedicated to songwriting and club music in his own way.
I feel a kinship with Zachery. He's at the start of his journey. I wish him luck, he deserves it. His music is his lifeline."
The music video for "Fear City" is directed by visual artist Furusho von Puttkammer, with co-directing by Zachery Allan Starkey himself.
On their concept for the 'Fear City" music video, Furusho says:
"Zachery is always walking in his videos – it's symbolic of his love for New York City- but I kept wondering, where is he going? Directing the Fear City music video was my chance to answer that question for myself. NYC has always been a home for the disenfranchised, for those who wouldn't fit in anywhere else. We've built this dodgy, dark, hard, maze of a home. There is no escape, no relief, and we love it dearly. I wanted Zachery to be our Virgil, guiding the viewer through the purgatory of NYC and showing us the grime and madness that he sees every day. He's not going anywhere, none of us are. We are all entwined in the endlessness of Fear City."
Watch the video below:
The music video for 'Fear City" was filmed on location in Brooklyn and Manhattan, New York City, and features performance artist Cacia Zoo and Starkey's longtime concert keyboardist, Laura Holden, as well as DeShon Williams, Salem, Amanda Wu, Damien Eckstein, and Kinley Pleteau.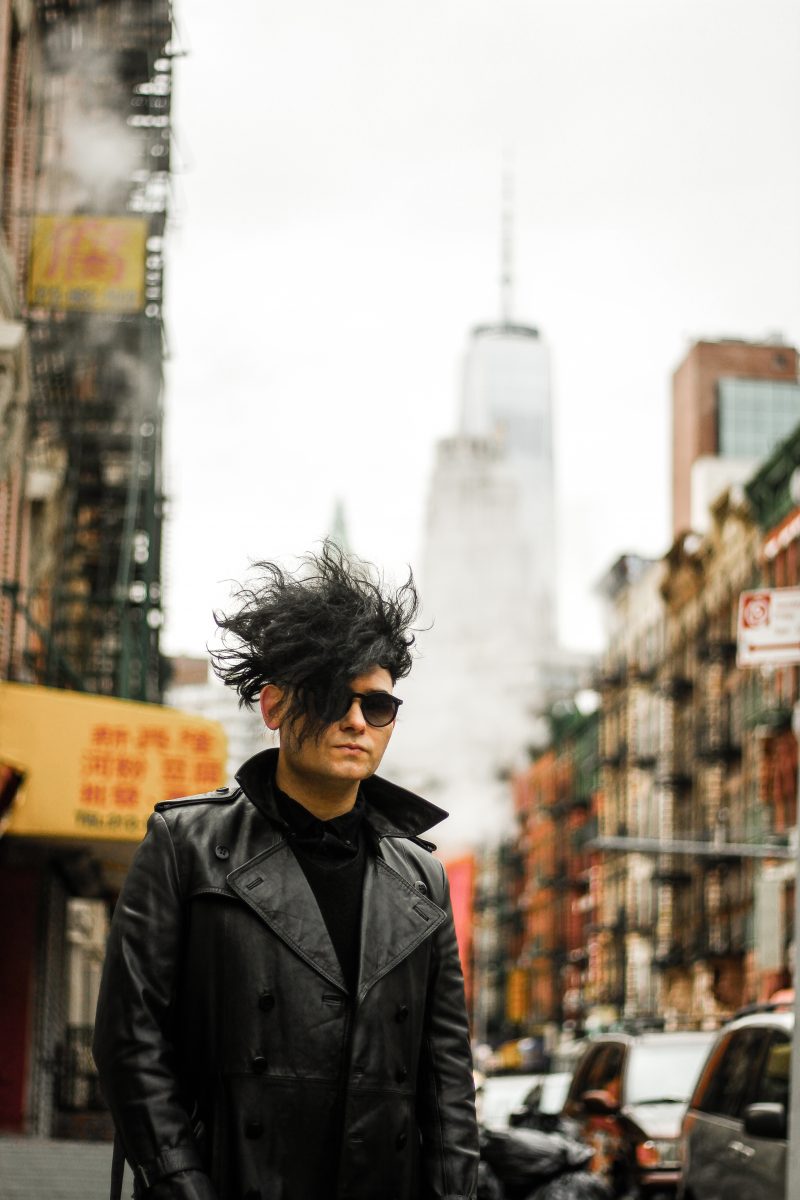 On the FEAR CITY album, Starkey says:
"Fear will not tear us apart. I spent the past two years working on FEAR CITY. What started as an album about the intersection NYC nightlife and worsening economic situation for working people (especially those living in the margins and grey areas) has evolved into a real time document of urban fear and chaos in NYC, as we deal with the fallout of the COVID-19 pandemic. The album has continued to evolve right up to its release at the end of April 2020, hence the title of the final track, "Future Shock". While I composed the music for the album myself and played all of the instruments, it's been a great privilege to collaborate with Bernard Sumner of New Order on 'Force' and 'Fear City'. In my music, I always seek to confront and deal with uncomfortable aspects of the present. I insist on moving forward and living life on my own terms. I refuse to give up. I hope FEAR CITY will encourage the listener to do the same, and to dance while doing so. Do you give up, or do you fight?"
"Fear City" is released on Starkey's own label, Deathtrip NYC, with artwork designed by PJ Ong of Inodoro TM. "Fear City" was engineered by Abe Seiferth and mastered by Jon Chinn.
Listen to the full album below and order here
*Kevin von Puttkammer/Furusho von Puttkammer