Weaving a whole ost of inspirations spanning across electronica, Eastern Orthodox chants, Soviet post-punk, doom- metal, drone, baroque-goth, neo-psychedelia, industrial and avant-garde, Wales-based duo tAngerinecAt and Norwegian singer-songwriter Runa de Luna release their most experimental work yet: the joint single Anti-Lullaby,  from tAngerinecAt's highly anticipated album Glass and their first vinyl offering – due out late 2022. A truly collaborative effort, tAngerinecAt's Eugene Purpurovsky took the relay baton and penned a second verse, arranged, produced, and mixed the song.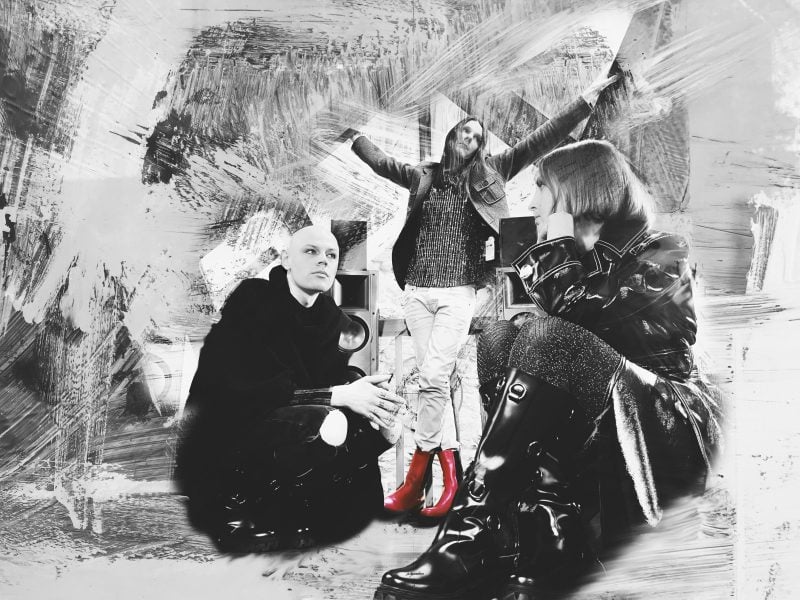 The artists found similarities in their art and life experience and took refuge in the creation of music. Both non-binary and neurodivergent, their exclusion from society drew them to the demonic and rebellious figure of Lillith, who became the main character of the song. "We created a very special song where ancient myths shine a light on the contemporary world," says Runa de Luna.
"It touches on the ancient roots of why the attitude to queer identities, gender nonconformity, and disagreement with hierarchic structure became la- belled as something demonic and dangerous," adds Eugene Purpurovsky. Indeed, the sinister vocals sound supernatural, otherworldly, and awe-inspiring. It is not music for the faint of heart, it is music to conjure the divine. The sounds emitting from this pairing are, quite literally, spellbinding.
Runa's mysterious voice, reminiscent of Anohni, is joined by Purpurovsky, who takes the lead vocal on the second verse, which moves into a wall of self-sung harmonies in the chorus. A psychedelic hurdy-gurdy solo is bolstered by industrial-techno beats that interweave their whispered singing, which gives the chorus an erotic feel. Paul Chilton's bass drone chanting, akin to Koyaanisqatsi by Philip Glass, constructs an air of demonic liturgy.
Listen below:
Runa de Luna is a non-binary Norwegian artist whose music incorporates influences from pop, electronic music, alternative rock, post-punk, post-rock, and black metal.
​Eugene Purpurovsky and Paul Chilton began collaborating on various music and theatre projects in 2003 in Ukraine, releasing Fáinne Geal an Lae, Rise of the Underworld and Kuolema as Dark Patrick.  tAngerinecAt launched in 2014. Ardent DIYers and self-producing, both artists are multi-instrumentalists who generate passionate compositions that double as ceremonial healing rites.
Follow tAngerinecAt:
Follow Runa De Luna: