It's been twelve years since the last major release from Athens, Georgia-based post-punk band Entertainment. It feels more like three lifetimes, especially for a band with such a caustic, powerful, and vital sound . That's not to say that the band completely disappeared into a Scott Walker-esque hiatus, as they've still been performing live over the last decade, most notably catching the eye of Modern English and TV on the Radio, all while slowly chipping away at new tracks in the interim. With that in mind, we're honored to premiere the video for  "Maggot Church," the first taste of new music in well over a decade. Watch below:
"Maggot Church" picks up exactly where the band left off twelve years prior, and re-establishes Entertaintment as one of the most dangerous and indispensable bands this side of the Atlantic. The track is a groove-driven, feedback snarling powerhouse that begins with a haunting synth line and Trey Ehart's vocalizations, a haunting rallying cry that quickly breaks open with unsettling guitar scraping, thick, sonorous bass, and Bari Donovan's powerful tom-heavy drumming. While extremely catchy and commanding in its own right, "Maggot Church" doesn't overtly rely on syrupy hooks and certainly isn't afraid to go for the jugular; a welcome breath of fresh air in these more single-driven times. As such, the track is as hypnotic, heavy, and disorienting as anything on Pornography, yet equally alluring, sensual, and romantic.
The video, directed by John Breedlove of Hip To Death, is shot entirely in black and white and begins with the opening narrative quote from Tales From the Darkside, a fitting nod for a band that's always pulled deep inspiration from horror culture and aesthetic in a way that has never felt contrived or pastiche. The video features all three band members (including the most recent addition of synth player Jim Groff) performing the track, with overlays of passing clouds and barren trees.
"Maggot Church" is culled from a digital-only single of the same name, which was mastered by Tom Ashton of seminal Leeds band The March Violets, who also served as a spiritual sounding board for the band's new material. The digital single features additional remixes by INHALT, Delphine Coma, and SubVon, alongside a demo version of  "Entity," a live favorite from over the years. The single will soon be followed up with a two part EP series, titled Horror Part 1 and Horror Part 2, respectively. Check below for the full single details and Bandcamp purchasing link: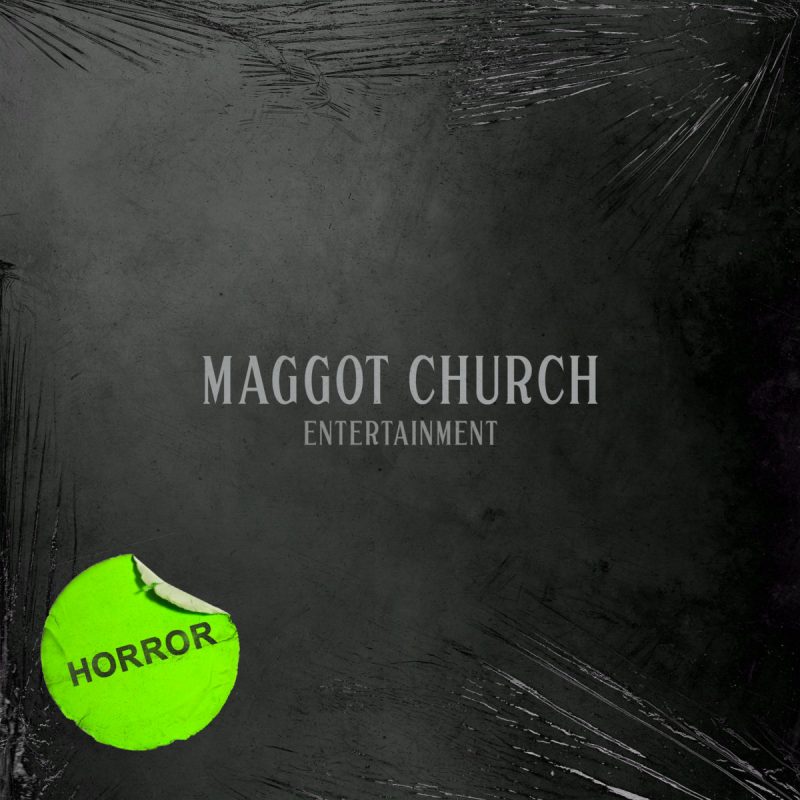 Entertainment- Maggot Church
1. Maggot Church (Single)
2. Maggot Church (INHALT Possessions Remix)
3. Maggot Church (Delphine Coma Remix)
4. Maggot Church (SubVon Remix)
5. Maggot Church (Instrumental)
6. Entity (Demo)
Purchase digital single via Bandcamp