In considering the origins of German/Swiss outfit Emily Kinski's Dead, one is struck by the group's clear affection for the post-punk and new-wave sounds that emerged in the early 1980s. Yet rather than simply recreate these styles, the band boldly blends them with contemporary electronics to forge a new and distinctly modern sound.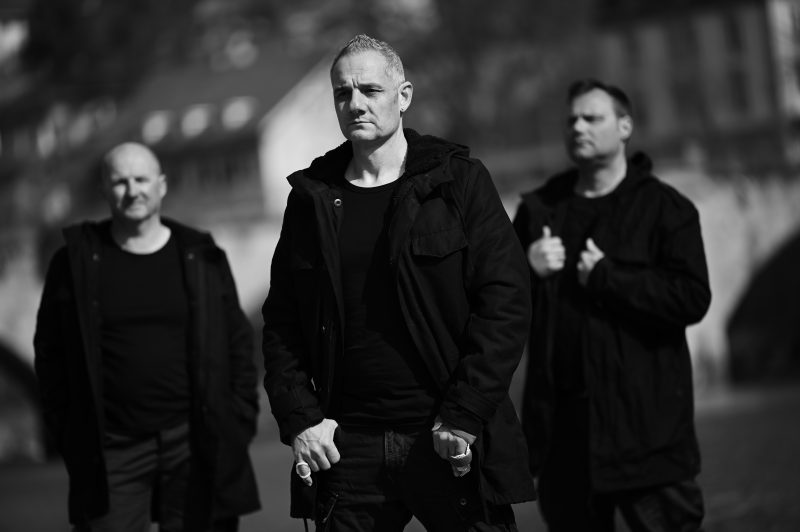 At the heart of their debut album, A Time To Love And A Time To Die, lies a clear reference to the novel of the same name by Erick Maria Remarque. Yet this is no mere homage, for the album's lyrics revolve around the life and death of a fictional character, the eponymous Emily Kinski.
While the actual lyrics of the band's songs are often characterized by a minimalist aesthetic, they nevertheless convey a powerful message that speaks to the human need to escape an unpleasant and even traumatic reality. Indeed, through their music, Emily Kinski's Dead boldly explores the very essence of what it means to be alive in the world today.
"Imagine, everything goes wrong, you're fed up with life, but then you go to a club and the music carries you away," muses singer Oliver Spring. "For that purpose we wrote the song. And for us it was the best cure."
The video, produced by Fabio Rincones, was filmed in Venezuela. The nightmarish narrative follows an unconscious woman as she walks into a mysterious door – perhaps a portal to another realm – and finds herself in a club inhabited by sinister spirits…perhaps representing a Pandora's box of ills plaguing the planet. As she cowers in fear, a gnarled hand reaches out to her and shows her they mean no harm – and invite her to join them in ecstatic dance.
Watch the video for "Dance the Pain Away" below:
Oliver Spring, René Ebner, and Thomas Kowa, all accomplished musicians with a rich history of collaboration, have joined forces to create Emily Kinski's Dead. The trio, previously members of Nine Seconds, have already released several CDs together, beginning in the 90s with their bands No Comment and Sleepwalk.
With a sound that is simultaneously haunting and cathartic, the band delivers a powerful listening experience. The group's debut album, produced, mixed, and mastered by Slade Templeton (Crying Vessel) at Influx Studios in Bern, is a testament to their skill and creativity.
Follow Emily Kinski's Dead: