A significant stretch of the pandemic set the scene for ruminating over the impending dominion of the Atlantic Ocean over the Fire Island cottage where J. Hills, aka 1 Mile North, composed the gently ambient The Sunken Nest.
A stunning collection of grand-scale cinematics, The Sunken Nest was born of a focused dedication to sonic and emotional continuity. With reverent nods to Ennio Morricone, Brian Eno, Durutti Column, Max Richter, Angelo Badalamenti, and Philip Glass, Hills marries his more pensive compositional skill with looser, dirtier inspirations like Seefeel, Earth, and Mogwai. He unleashes an unpretentious alchemy that reflects upon the infinite: reminiscing about his childhood hardcore days; weathering life's unyielding, punishing tides.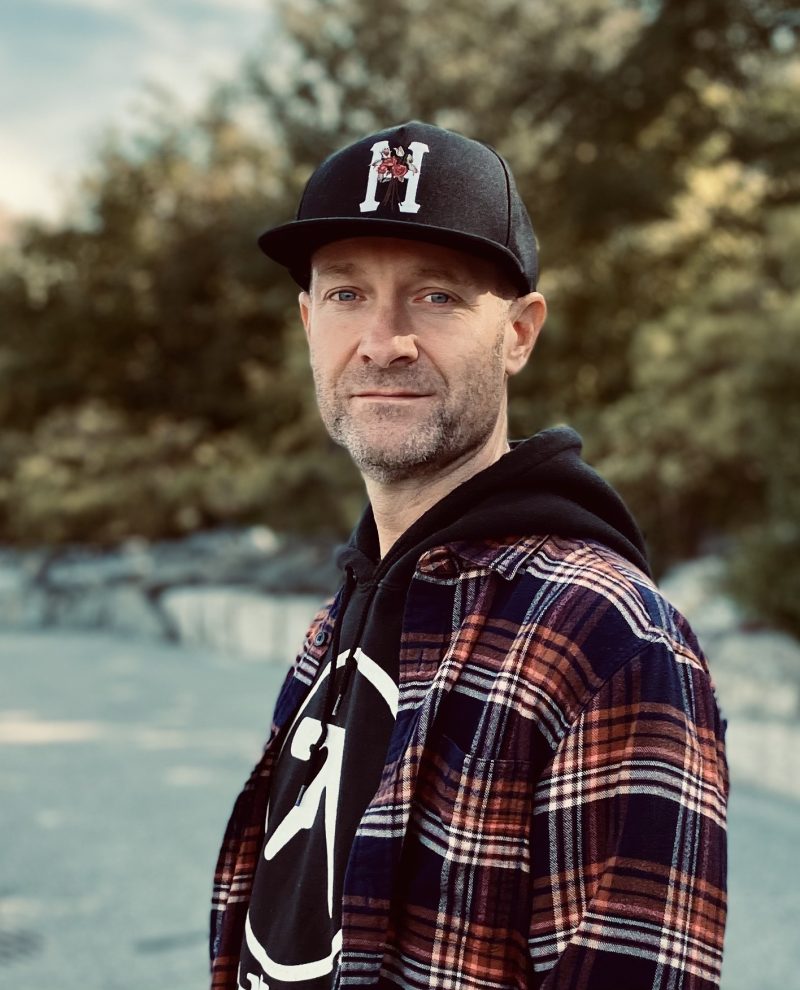 We hear the soundtrack to a documentary or a modern-day drama, the unsettling forces that drive us. The animal sounds, sparse guitar, and low-frequency bassline keep our brains slightly on edge, if not necessarily on high alert. It's music of heightened awareness, of potential dangers around the corner, but an insistence on peace.
This collection of meditations reflects upon the anecdotal beauty of beaches, the frivolity they invite, and their timeworn definition as a locus of peace, calm and wonderment. "But this has a dark side," says Hills. "It's not just the permanence of the sea – how it will outlive us all, unchanged, unconcerned – but rather that it is actively displacing the very species whose biological supremacy it made possible. An infinite bounty turned jealous god."
It is a synesthesia-inducing array of tracks, with faint whispers and drifting memories alike inciting visions of night, of knowing there's something in the dark and a reverence of humanity's place within the forces of nature.
The album begins with the sombre opening strings of "Plunge Forth" and its haunting rhythms, followed by the slow melancholic meanderings of "Into Muted Depths."
This leads into the dark pulsing reverie of "Where Light Collapses Into Night," and the forlorn yet luminous dejection of "Exhale and Sink."
'Find Rest" is soothing with its acoustic guitar strumming and piano, acting as a salve for psychic wounds, while "Amidst the Ship" is cinematic with its soft percussion looming on the horizon, that is enveloped by droning hums that give way to resonate guitar passion.
The album closes with the titular 'Your Sunken Nest", which is a perfect storm of soft post-punk bliss, washing the senses in a melange of windswept and flickering sonic textures and percussion that serve as an aural womb of sound.
You can listen here:

Or purchase/stream here:
J. Hills' discography as 1 Mile North began during the late-'90s/early-'00s explosion of "post-rock" and ambient guitar architecture typified by Stars of the Lid, Tortoise and Mogwai. With its emphasis on vintage synths, the second 1 Mile North album Minor Shadows ushered in a period of critical acclaim, frequent live performances and collaborations with other NYC musicians.
Then, as is often the case, distractions intruded and 1 Mile North went into a decade-long hibernation. Returning in 2016 with the ominous minimalism of Awakened by Decay, Hills showcased a newfound dramatic sweep, earning placements in a handful of films and documentaries. With help from Kramer at Noise Miami, Decay made impressive evolution from the comparatively playful nostalgia of Minor Shadows. 2020's Tombs and Cocoons featured a further clutch of works in the same vein as a digital-only release.
The Sunken Nest was recorded in New York and mixed in LA by Sonny DiPerri (Diiv, Protomartyr, Emma Ruth Rundle, Gossamer, Animal Collective) and mastered in Miami by Kramer (shimmy-disc, Low, Galaxie 500, GG Allin).
Tracklist:
Plunge forth
Into muted depths 
Where light collapses into night.
Exhale and sink
Find rest
Amidst the ship
Your sunken nest
Follow 1 Mile North: