Sydney's Eternal Dust is a young dream pop/art-rock/goth/post-punk band forged by the fellowship of Ebonny Munro, and her friends Oscar Sulich, and Finn Parker. Together the band weaves hazy melodic textures swelling with fervent emotion and melancholy, invoking all the romanticism and deep longing found in the sound and lyrics of their 1980s forbears, such as The Cure, Cocteau Twins, and Siouxsie and The Banshees.
Oscar Sulich's dreamy guitar parts paint sound and texture over Finn Parker's driving, gothic bass & programmed drums, while Ebonny's lyrics read like poetry—exploring themes of fantasy, ancient mysticism & the occult, with her synth lines & vocals adding an ethereal, eerie quality to the band's music.
This is the soundtrack to a dream within a dream, where melodies languidly hum like soft choral sighs interlaced with reverberating strings, leaving you unsure if you are awake or asleep, several times over.
We spoke to Ebonny on the gathering of Eternal Dust, the mystery of love and death, and the premiere of the video for the band's debut single "Salome".
How did your band come together? What inspirations ignited your desires to play music initially, and together?
Oscar and I met in our first year of art school when Oscar was 18. He was a kid that would shred cramps style guitar licks for hours which was fascinating. At the time Finn and I lived next door to Sydney's biggest gay nightclub ARQ, which meant we could jam in our small terrace house without having to worry about noise complaints. Occy (Oscar) would come round to mine every afternoon to jam with Finn and I. We would set up on our front porch with our amps blaring out onto the street while drag queens would be coming out and getting ready for their shows.
The three of us have been playing music together for about 4 years but it wasn't until early last year we formed Eternal Dust. Finn who has played in various bands before decided we should start writing some songs instead of just making noise for the sake of expression. Finn had had a break from doing anything remotely serious with music but felt he was ready to make something of our loose sounds. Music is just innately what we had always done and united us at different points in our lives, Finn being the most experienced showed us how to create something simple as Occy and I are fairly tripped out people. He's like the godfather of Eternal Dust, this would not have happened without Finn.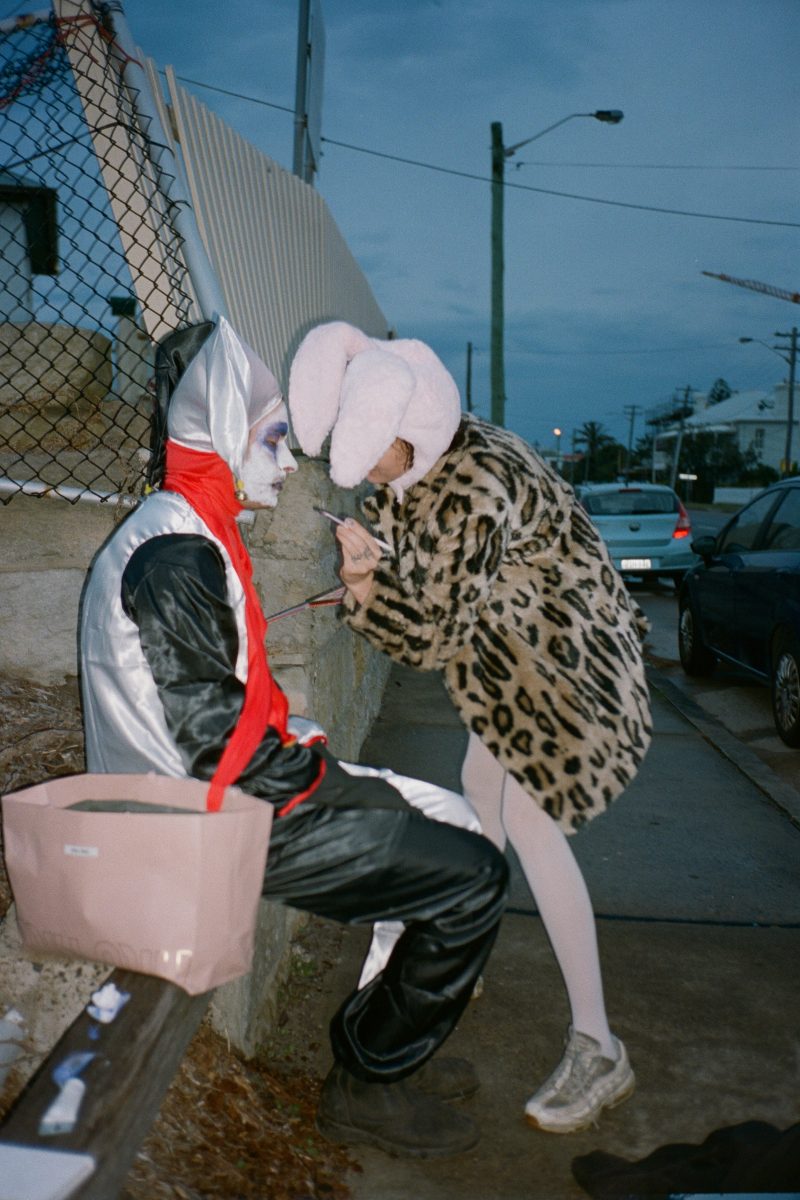 Do you have a strong connection to the music scene in Sydney/Australia and its connection internationally?
Through Finn we have played shows with his old bandmates supporting Exek, Circle Pit, and Low Life plus our new friends G2G and Bura Bura, we have played about 12 shows around Sydney and in Melbourne. Our dream is to tour overseas.
What is it like being on such an artistic and eclectic label such as Dero Arcade? How did that signing come about?
Finn and Jack Mannix (Dero Arcade) go back 10 or more years. Jack would photograph us and be at most of our shows, even filling in for me on vocals and keys for a gig when I was traveling in India. We also live with him so it would be awkward if he didn't sign us haha! We are ever grateful for his vital role in the music industry, his label is an invitation to a door wide open of inspiring underground music, which still is a secret in the city we live in.
What kind of stories, or symbols are meaningful to you within the areas of occult, mysticism, and Fantasy?
I feel we have a good idea of the circle of life and are very much in touch and aware of that. I think the lyrics are all just made-up fantasies, x-rated dreams that nobody has seen, a ghost playing a golden flute, spiritual blood, kissing blades. We have all felt grieving and death before so it makes sense to have an interest in the spiritual realm.
Our cat Dracula passed away when we first started making music together. At one point I felt like every note we played was dedicated to him. A shrine made out of sound. I think the idea of being stuck in the psychical realm as a ghost has subconsciously made its way into our music. Occy and I are Aquarian dreamers which expressed in the vocals and guitar, very fantasy. Finn the Gemini seems to lay deep bass lines of unsettled ghosts.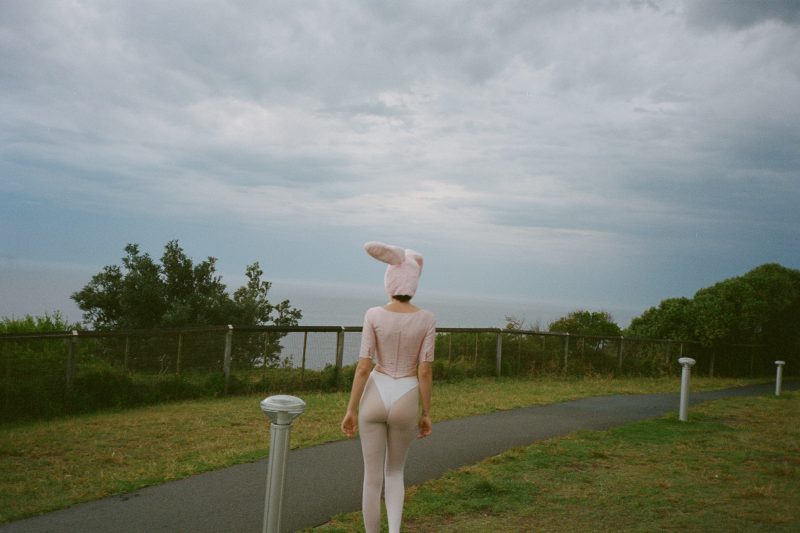 How do you go about composing a song? Do you start with an idea, perhaps in lyrics, or with a melody, or does it vary?
Most songs spawn out of a single moment from when we're jamming together. Sounds appear then lead us to where they want to go.
From there we start transforming the sound into a song. Finn lays down the beats, he and Occy do most of the homework with bass and guitar. Then I come in with layers of vocals and synth.
Why is the song called Salome" are you drawn to the Biblical legend, or the play by Oscar Wilde, or both?
I found this old copy of Oscar Wilde's Salome when I was traveling through New York at a flea market. I'm a huge fan of his stories and the tragedy of Salome is too inspiring to not go there and make a song with. I adore that the head of John the Baptist was requested on a silver platter, what else could matter! I have always loved Oscar Wilde since I read his stories as a teenager. We are all in the gutter, but some of us are looking at the stars.
My favorite quote from Oscar Wilde's Salome is: "The Mystery of Love is Greater than the mystery of death". Do you agree with that sentiment?
A bold quote, love more mysterious than death? Poetic but I feel like it's a huge call because the mystery of the afterlife has to be the most mysterious of all. I will have to take him up on this in the next realm.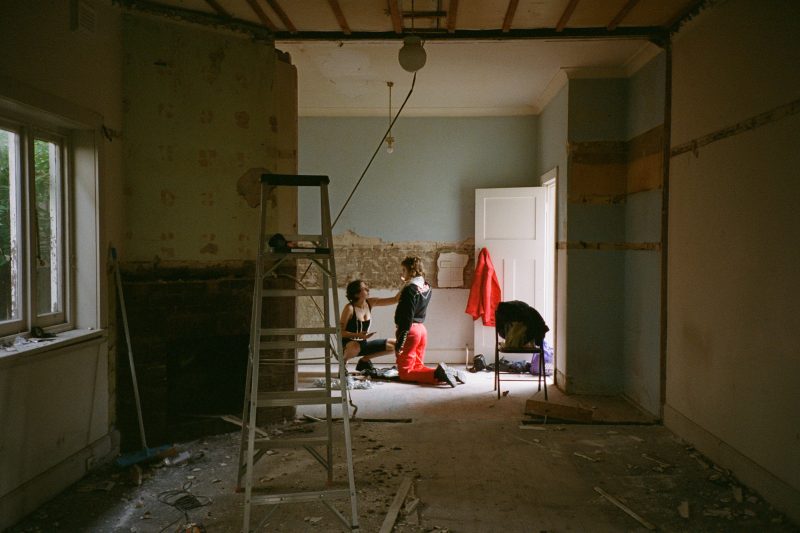 The video for Salome has this dreamlike feel to it, like demonic mummers from another dimension invading the cinematic universe of Gummo, perhaps that comparison is made via the Rabbit costume. It's both beautiful and unsettling. What were some of the creative ideas behind the video?
We were going to make the music video for another song of ours "Garden of Ecstasy" but at the last minute, we decided to change it to Salome. Occy and Finn had found the costumes in cheap 2 dollar stores in the city the day before we filmed. The morning we made the video we woke super early at 4 in the morning and headed to cliffs at Watsons Bay in Sydney which is where we first talked about starting Eternal Dust. We took the same approach to the video as we do with writing our songs, very spur of the moment. Luckily our good friend Alexis Aquino was behind the lens and got some really cool footage.
Watch the video for "Salome", Filmed by Alexis Aquino and Edited by Sam Rhodes, below:

"Salome" is the first single from their debut self-titled 5 song EP, issued on cassette & digitally this December on DERO Arcade.
Follow Eternal Dust:
Follow Dero Arcade: