Canadian darkwave band Sarajevo & Moi, the latest musical adventure of Michel Mercier (Handful of Snowdrops), announces the release of their most recent single and its accompanying video, "Shame".
Accompanied by Jean Ruest on keyboards and singer Juliette Décembre, Shame is a powerful, dark-electro number steeped in riveting contemporary darkwave. We hear shades of Human League, Handful of Snowdrops, Clan of Xymox. Boy Harsher, Kate Bush, and Ultravox in this mesmerizing tune.
Shame offers a journey through all the truths in life we cannot escape: "Our past, shame, failure and death," the band clarifies.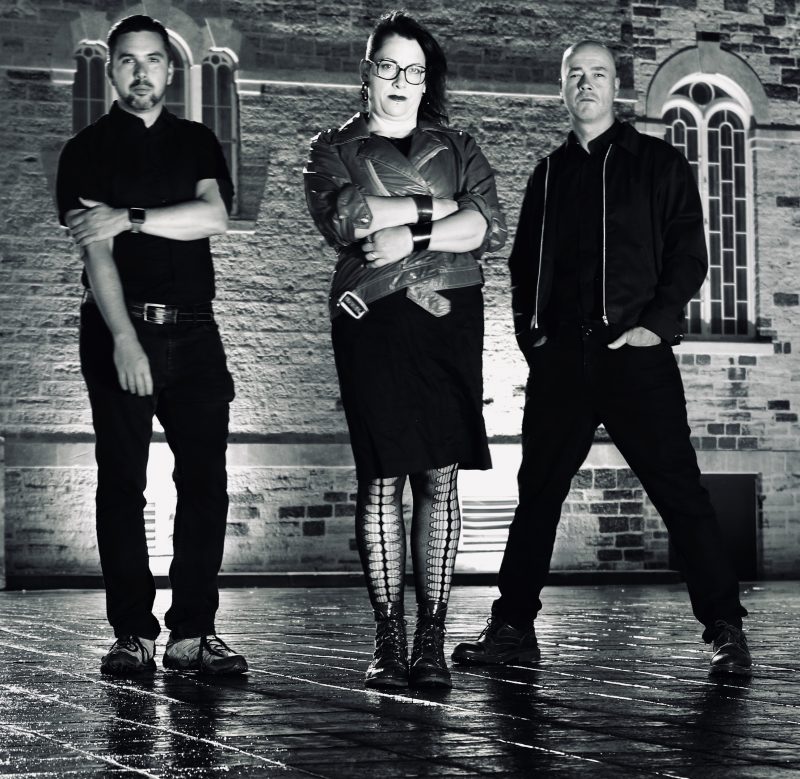 The haunting video, directed by Jean-Pierre Mercier, is a monochromatic, Expressionist nightmare highlighting the psychological nightmarish torture described in the lyrics. Décembre belts the hook like a Greek chorus from the Other Side, a ghost giving a warning of what to shed.
Watch below:
Listen to Icarus Falls below, and order here.
The album comes with a nice booklet including artwork, lyrics, and pictures of the band.
Sarajevo & Moi has shared stages with Trans X, Rational Youth, The City Gates, The Foreign Resort, and Xeno & Oaklander.
Follow Sarajevo & Moi: